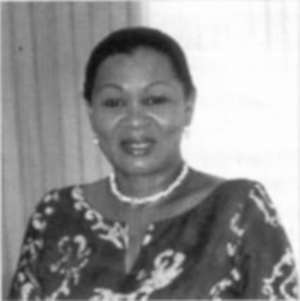 Joyce Aryee
Ms Joyce R. Aryee, Founder and President of Salt and Light Ministries (SLM)said there was the need for lovers of music to endeavour to bring into the limelight the good works of old musicians.
This, she said, would not make their sweat and toil to be in vain.
Ms Aryee made the call at a choral concert organised by the SLM at the weekend dubbed, "An Evening with James Varrick Armaah" during which the Harmonious Chorale performed.
Harmonious Chorale is a singing group whose objective was to promote the musical compositions of Ghanaian and African religious musicians.
Ms Aryee urged Ghanaians, especially those in the music industry, to patronize the works of contemporary musicians to serve as a motivation of their works.
Mr James Varrick Armaah, Director and Founder of Harmonious Chorale, said the group was founded as a Harmonious Quartet in October 2005 and it now had 26 members.
He said his vision was to make Harmonious Chorale the first professional choir in the country through its melodious repertoires and tunes to energise the world.
The audience was treated to tunes such as "Master Speak," "God is my Protector," "Great is Thy Faithfulness," and "Aseda Nka Nyame," meaning Thanks Be To God.
Source: GNA