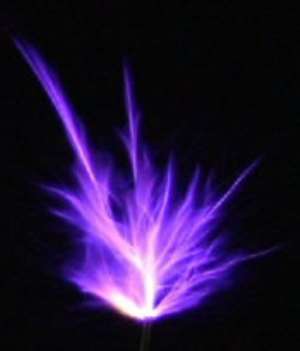 I lie in the dark and yet I see.
I look and see the black darkness, so heavy.
I look again and then a sparkle!
A tiny glowing spot of light.
Weak and weary, I keep the gaze,
Admiring the light so inviting.
With a will so weak and beaten,
I in staggering steps the light pursue.
I see only, but the beam of light,
Oh, my little beam of light so charming,
I see you clearer and bigger now,
My spot of light.
If I had known you a little earlier,
Then would I have seen you alone.
My efforts will I master,
To unearth the friend in you.
Amazed and charmed I keep the gaze,
My beam of light no more a fickle,
My force multiplier, a friend I've found.
Now will I look forever more,
Till the darkness all to banish,
Then I'll glow with you my light,
United, together, life's end to fulfil.
Seek thy light even in the dark, my dear,
That hopeful beam you sure must find,
Only a trifle long the search must keep.
Author: Irene Buerkuor Puplampu©
[E-mail: [email protected]]