Michael Essien Shows Off New 2019 Hair Style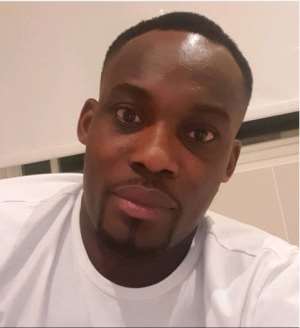 Ghana and Chelsea legend, Michael Essien, has shown off his new look in 2019.
The 36-year-old first 2019 photo and he looks handsome spotting his new haircut. '
Essien is known to have had bushy hair when he shot to fame after joining French side from Olympic Lyon in 2003 from Bastia.
However, for the first time in over 10 years, the Ghanaian has changed his look by trimming his hair.
He captioned the photo, "Hair cut not bad still."
Essien's new look is really causing buzz on social media as his fans are commenting about.
The combative middle man is currently a free agent after leaving Indonesian top-flight side Persib Bandung.
He has previously played for clubs like Real Madrid, Panathinaikos and AC Milan.
Essien was in the news when Ghana-based Gambian actress Princess Shyngle revealed that the 36-year-old midfielder was her ex-boyfriend.