Clement Isaac "Ike" Quartey - The First Ghanaian To Win An Olympic Games Medal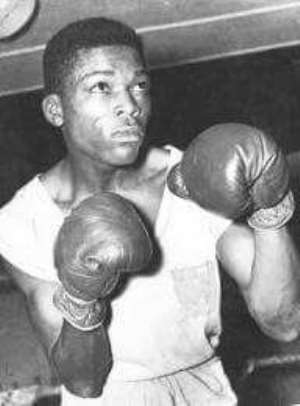 CLEMENT ISAAC "Ike" QUARTEY – April 12, 1938. Born in Accra, Ghana.
Clement represented Ghana at the 1960 Summer Olympics in Rome, Italy and he won the silver medal in the men's Light Welterweight (63.5 kg) category, making him the first Ghanaian as well as the first Black African Olympic Medalist.
He also won a gold medal at the 1962 British Empire and Commonwealth Games held in Perth, Australia.
Until today (as of 2018) no Ghanaian had won gold or silver medal in the Olympic Games after Clement Isaac Quartey (excluding Youth Olympic).
Clement Isaac "Ike" Quartey is an older brother of former welterweight champion Ike Quartey.
After Ghana's independence on 6th March 1957, thirteen Ghanaian athletes took part at the 1960 Olympic Games in Rome, Italy, for the first time under the name Ghana.
Already at the 1952 Olympic Games held in Helsinki, Finland, seven athletes had participated under the name Gold Coast.
Ghana took only one boxer to the Olympic Games in Brazil, dubbed Rio 2016. The new leadership of the Ghana Olympic Committee GOC want to expose many sportsmen and women as well as officials in the next Games in Tokyo in 2020, and they have become underground work.
By Sammy Heywood Okine