November 14, 2017
|
Football News
African Footballers That Lost Their Lives To Cardiac Arrest While Playing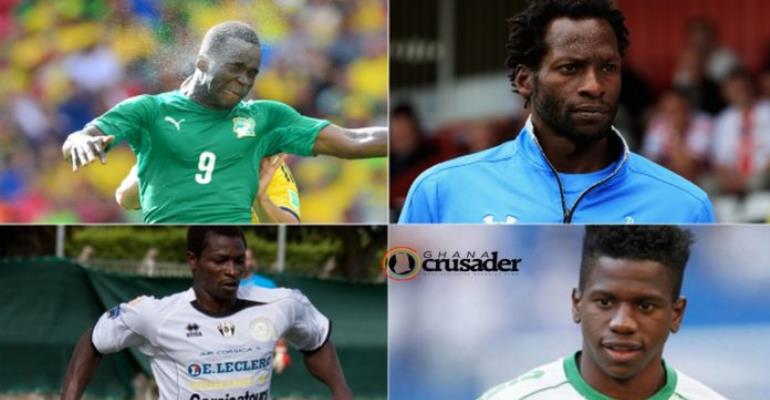 A heart attack typically occurs when there is a blockage in one or more of the coronary arteries, preventing the heart from receiving blood and oxygen. When this happens the affected heart muscle dies, leading to a heart attack or myocardial infarction.
However, in someone suffering a sudden cardiac arrest, the coronary arteries are usually completely normal and the problem is caused when the electrical system of the heart malfunctions or suddenly misfires, causing it to beat dangerously fast and irregularly. Most cases start without any prior symptoms — although dizziness, palpitations and feeling faint can all occur briefly before collapse — and, because blood is not pumped around the body as it should be, death typically occurs quickly unless emergency treatment is begun immediately.
Sudden cardiac death in athletes or young fit people is often caused by an underlying heart condition such as hypertrophic cardiomyopathy (where the heart is abnormally enlarged), but up to half of all sudden cardiac deaths are found to have a completely normal heart at post-mortem examination and are classified as 'autopsy-negative sudden unexplained deaths'.
Other possible causes for sudden cardiac death in the young include genetic coronary heart abnormalities, where the heart arteries become compressed during exercise, or an inherited condition, which can cause fast chaotic heartbeats and can lead to fainting and cardiac shock.
Below is a list of list of African footballers who died while playing a game, died directly from injuries sustained while playing, or died after being taken ill on the pitch due to cardiac arrests.
– Samuel Okwaraji (Nigeria)
– Amir Angwe (Nigeria)
– Hedi Berkhissa (Tunisia)
– John Ikoroma (Nigeria)
– Bobsam Elejiko (Nigeria)
– Endurance Idahor (Nigeria)
– Chinonso Ihelwere Henry (Nigeria)
– Victor Omogbehin (England)
– Marc-Viven Foe (Cameroon)
– Mohammed Abdelwahab (Egypt)
– Chaswe Nsofwa (Nigeria)
– Guy Tchingoma (Gabon)
– Orobosan Adun (Nigeria)
– Sekou Camara (Mali)
– Shetemi Ayetigbo (Ireland)
– David Oniya (Nigeria)
– Kodjo Etonam Adjassou (Togo)
– Bart Opoku (Ghana)
– Benjamin Owusu (Ghana)
– Mohamed Lemine M'Boye (Tanzania)
– Ambrose Wleh (Liberia)
– Patrick Ekeng (Cameroon)
— Cheick Tiote (Ivory Coast)
May their souls Rest In Peace…