Most Footballers Don't Adhere To Advice – Derek Boateng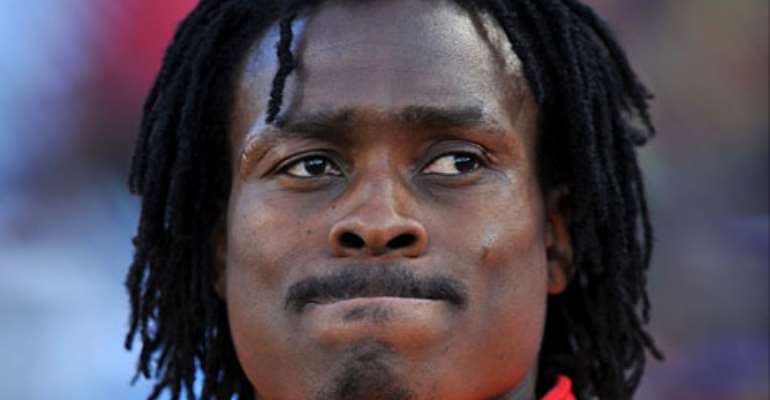 Former Ghanaian and Fulham midfielder, Derek Boateng has disclosed that most Ghanaian and African footballers do not listen to good counsel when they are at the peak of the careers, leading to many failing to reach their full and true potential.
Boateng who was part of the Black Stars team who staged in the 2006 and 2010 World Cup said the bliss of fame and fortune, which usually comes instantaneously, gets into the heads of many footballers, which sometimes ruins their careers.
The energetic midfielder who had a relatively successful career at club level said many young players from Ghana and Africa go into football knowing that hard work and determination will help them get out of poverty and provide them the means to help their families, but many lose focus along the way.
"Look, things are so difficult in Africa and all the players we try to go to Europe as soon as possible so you can come back and help the family, but most of the time we don't listen." He told GHOne TV.
"I am telling you; all the footballers we don't listen. We all think that we know everything because we are playing football and some money is coming into our pockets.
"Some of the times when we are getting advice from people who cannot do anything for us we think they don't have the right to tell us what to do. That is our downfall, and we spend so much money doing wrong investments and buying unnecessary things."
The former Panathinaikos player also praised his former teammate, Michael Essien for his professional level of doing things and believes his determination was never questionable.
"Essien is so professional and you have no idea. Sometimes when we are on break in Europe and we come down to Ghana, Essien wouldn't come because he was so determined to make it and he was the only player at the U-17 level who kept his position throughout the qualifiers to the tournament.
"Essien never lost form in his career and always kept his position. When we come for national assignment and scheduled to leave the next day, Essien leaves the same day and you can see how serious this guy is," Boateng said.
Samuel Ekow Amoasi Appiah
Sports Journalist