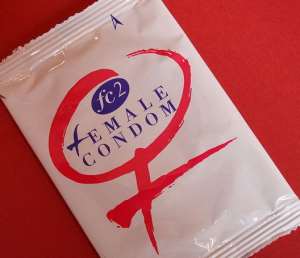 On World AIDS Day, 1 December, Flirt with the World™ in coordination with African Health Now, Youth Movement for African Unity, Ghana's Ministry of Health and other NGOs will launch its Africa-wide Million Condom Giveaway aimed at creating new dialogues and supporting solutions addressing the effects of HIV/AIDS.

The Flirt Ghana project promotes safe and healthy social behaviours through fun and engaging events for young people. The giveaways will be "hosted" by Responsible Flirters--youth volunteers and NGO staff committed to spreading the word about the importance of and resources for disease prevention in their communities.
"We are extremely encouraged by Ghana's work on this very important social cause particularly with regard to women and infants and we are happy to support the spirit of youth volunteerism through activities like this," said Madam V. Aura Dzagblefofoe Argo Adu of the Abbey Family Trust, a major contributor to the Flirt Ghana project.
Throughout the Million Condom Giveaway campaign, which will be ongoing through 2015, the team will hold concerts and contests such as Rap it Up Ghana which challenges male and female contestants to submit a verse to complete the safe sex song "Wrap it up."
The contest begins on World AIDS Day and will be ongoing through the end of January 2014. Winners will be featured on the "Wrap it up" single which will be released internationally on itunes as well as have the opportunity to perform live at the Flirt Ghana 2014 beach party concert.
This event is the first in a series of free condom giveaways throughout Ghana and will kick-off on Sunday at Agbogbloshie Market where there will also be an AHN community health fair from 10am - 2pm; Accra Mall from 12noon - 6pm, Labadi Beach from 2pm - 5pm; and Kwame Nkrumah Circle (Near Tip Toe Lane) from 5:30pm - 8pm.
About Flirt with the World

Flirt with the World™ bridges the gap between businesses and people in emerging African markets to build healthier communities. Through innovative events and groundbreaking partnerships we encourage greater participation and thoughtful contributions to the global economy.
About AHN

The African Health Now (AHN) is a New York-based nonprofit dedicated to improving the health and wellness of the African community on the continent and in the United States. AHN provides information and access to valuable resources through conferences, workshops, health fairs and on-going programs.
About YMUA

The Youth Movement for African Unity (YMAU) is a Pan-African youth oriented organization working to bring positive socioeconomic and political change in Africa resulting in African Unity and Integration. YMAU's main objectives are in the areas of Youth Development and Participation in Governance, Human Trafficking, Women's Rights, Peace Building and HIV/AIDS. YMAU is built on the belief that the youth make up the back bone and strength of every country in Africa and thus should be empowered to contribute towards a renaissance in Africa.
About Rap it Up Ghana

Rap It Up Ghana contestants have until 31 January 2014 to submit their freestyle verse completing the song 'Wrap it up' through Facebook, YouTube or Soundcloud. One male and one female winner will be chosen via the top five most-voted contestants and be featured on the "Wrap it up" single released internationally on iTunes. Top prizes also include Samsung smartphones courtesy of Electroland Ghana Ltd and the opportunity to perform the song live at the 2014 Flirt Ghana beach party concert. Other popularly voted contestants will receive prizes as well.
Contact/Inquiries:
[email protected]
+233 (0)24 699 3826
+233 (0)26 789 3813
[email protected]
+233 (0)26 620 1526
www.flirtghana.com
@flirttheworld
#flirtghana
#rapitupghana