Katlego, Takuma is official match ball, mascot for 2013 AFCON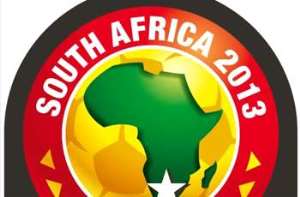 Accra, Oct. 24, GNA – Katlego and Takuma have been unveiled as the official match ball and mascot respectively for the 2013 Africa Cup of Nations scheduled for 19 January to 10 February in South Africa.
The identities of the two icons of the 29th edition of the continent's flagship football event were made known at the official draw conducted on Wednesday in Durban, South Africa.
Katlego meaning "success" was selected from a poll conducted on the website on the Confederation of African Football (CAF) earlier this year is being manufactured global kit manufacturers, adidas.
The ball is designed with the latest technologies and will serve as one of the highlights of the 16-team tournament.
It will be the fourth match ball for the Africa Cup of Nations after wawa ba (2008), jabulani (2010) and como-equa (2012).
Meanwhile, Takuma was also announced as the mascot for the tournament.
GNA