Ghana borrowed my money in 1976 and never paid - D.K. Poison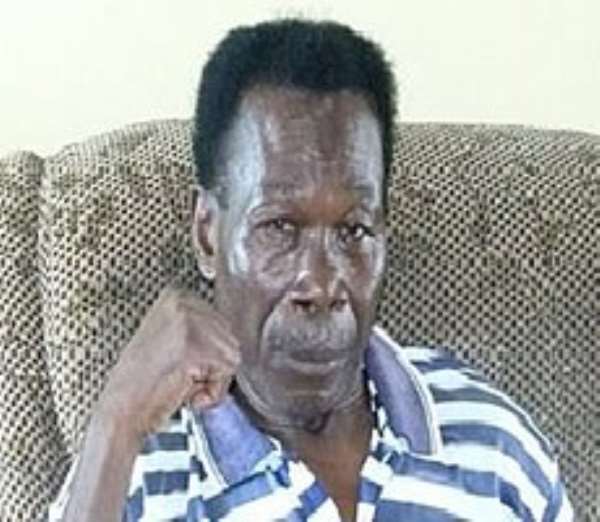 D. K. Poison
Ghana's first world boxing title holder, David Kotey, popularly called D.K. Poison, says he has been by Ghana – a country he trusted and reposed a lot of confidence in.
D.K. Poison said he lent Ghana the entire $45,000.00 he obtained in his fight against Fuku Yama upon the request of then head of state I.K. Acheampong.
According to him, the head of state said the money would be used to buy Mackerel (tinned fish) to help alleviate the terrible hunger that the country was facing in 1976.
"They needed foreign currency in order to buy the fish for Ghana which they did not have. So the president sent me a telex to release the said money for the good people of Ghana. Over thirty years down the line, this money has not been paid by any government no matter how many petitions I wrote," D.K. Poison told Blakk Rasta on Hitz FM's Taxi Driver show.
As a Young Pioneer, D.K.Poison said he never hesitated to release the money as that was in accordance with the Kwame Nkrumah "Ghana first" principle.
After this gesture of extraordinary generosity, the one-time world boxing featherweight champion is now regretting; wishing he had not lent the nation his money because successive governments who came after General I.K. Acheampong have all neglected his contribution towards fighting the economic crisis in Ghana in 1976.
D.K. Poison has been so embittered that he has vowed never to encourage any of his children to get involved in the sport of boxing.
The pioneering Ghanaian boxing champion was grateful for a gift of an estate at Teshie-Nungua he received from the head of state at the time in the wake of winning the world title but was quick to add that money borrowed from him should have been promptly paid as agreed.
"I am just waiting patiently to die as there is nothing more to live for considering the neglect and disrespect we as pioneer sports people get from authorities who should know better," D.K. Poison closed the interview.
He was being celebrated in the BLACK SENSE segment of Blakk Rasta's award-winning TAXI DRIVER show which airs on HITZ FM in Accra from 10am to 1pm,Monday to Friday.