2012 ECOWAS Games opens on impressive note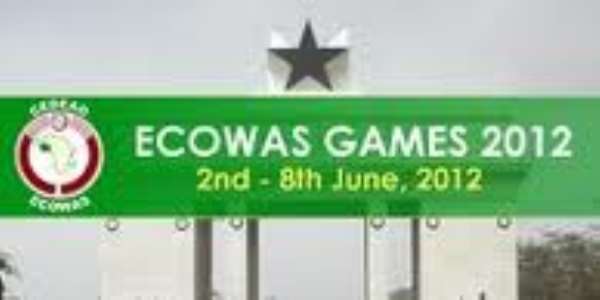 Accra, June 16, GNA – The 2012 edition of the Economic Community of West African States (ECOWAS) Games officially opened on Saturday at the El-Wak Stadium, Accra with an impressive opening ceremony.
The Games under the theme, "Promoting Peace and Unity through Sports" ends on Friday, June 22 and is geared towards the promotion of peace and regional integration amongst member states.
Vice President John Dramani Mahama at the opening ceremony of the Games lauded the motive behind organisation of the event, which he noted provides a platform for interaction and exchange of ideas amongst youth of the participating countries.
He commended the ECOWAS Commission on the idea of the Games which serves as a platform for participating countries to prepare for major championships.
Mr Mahama reiterated Government's commitment to invest in sporting infrastructure, whilst calling on the private, public and the corporate sector to provide support in other areas of Sports development.
The Vice President stressed the need for peaceful co-existence in the sub-region and called on the people to use sports as a platform to bring about understanding and tolerance to reduce the number of conflicts in their respective areas.
Dr Adrienne Diop, ECOWAS Commissioner for Human Development and Gender said about 2500 athletes and officials are expected to participate in disciplines such athletics, boxing, handball, volleyball and traditional wrestling during the seven-day event.
She urged the athletes to portray the spirit of camaraderie and fair play in their quest for laurels in their respective disciplines.
Clement Kofi Humado, Minister of Youth and Sports said his outfit has put in enough resources towards hosting a successful event and therefore urged the participating countries to make the best of their times.
There was a parade of the participating countries to mark the official roll call for the Games with contingents from the hosts country, Ghana adored in their rich kente outfit, Cote d'Ivoire, Niger, Nigeria, Mali, Benin, Liberia, Senegal, Togo and Burkina Faso in their traditional smock.
The climax of the opening ceremony was a choreography from the Global Arts Group which saw the dancers entice Vice President Mahama to take part in the famous 'azonto dance' to the amusement of the spectators and fans.
The El-Wak Stadium will host athletics whilst events such as handball, boxing, volleyball and traditional wrestling will be held at the Sports Hall of the Accra Sports Stadium.
GNA