"PLANNING AND IMPLEMENTATION – THAT IS WHAT TURNS NATIONS INTO GREAT SPORTS COUNTRIES" SAYS EDWARD BOATENG, EXECUTIVE CHAIRMAN OF GLOBAL MEDIA ALLIANCE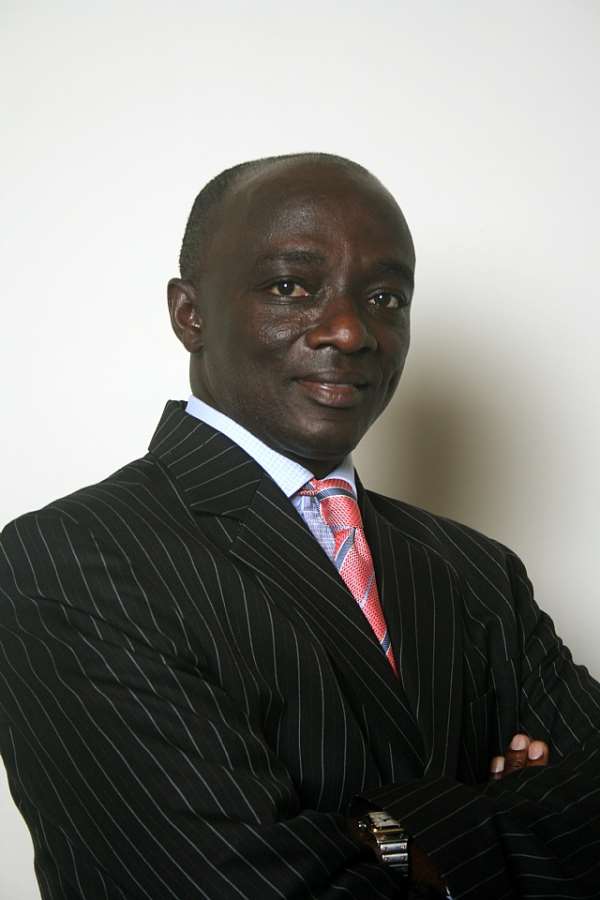 Accra, 28th May, 2012: Edward Boateng, the Executive Chairman of Global Media Alliance, an Events Management, Entertainment, Media and Public Relations Company in Ghana has challenged implementing agencies in the sports sector to rise up and implement policies and recommendations made by committees and consultants over the years. "There has been a lot of talk and now is the time to implement", he said.
Speaking at the 4th Accra Sports Expo 2012 on the topic "Sports as an Emerging Industry in Africa: Defining Framework for Continental Empowerment", the recently awarded Media and Entertainment Entrepreneur for the year 2011 explained that nations such as England which is acknowledged as a centre for excellence in football did not achieve this in a day or by accident. According to him, it was due to long term planning, careful implementation and consistent efforts by governments and citizens to reach this goal. Citing other examples such as President Nelson Mandela's usage of the sports game "rugby" to bring political unity to South Africa in the 1990's, he entreated his audience to watch the movie "Invictus". He also recounted his experience with an 82 year old white Afrikaner lady at 2010 World Cup in South Africa and how sports could be used as a tool for transformation in Ghana. He challenged the National Sports Council and leaders in the sports sector, especially outside soccer, to step up their game. "Bukom, a suburb of Accra has developed several world class boxers, why can we not develop Bukom into a world class boxing centre where people can travel from other parts of the world to learn boxing, just like people go to Jamaica to learn how to run", he asked.
In a framework modeling exercise, the audience selected three main sporting disciplines as the key sporting activities that Ghana could focus on to nurture world champions within the next 20 years. The selection was based on Ghana's historical and current performance in sporting activities. The three disciplines selected were football, boxing and athletics in order of preference.
Based on this exercise, it was agreed that policy makers should be encouraged to ensure that educational, town/community planning and other agencies include the provision of the basic facilities and tools needed for the practice of these sporting activities across the nation. For example, every educational institution must have a basic football field, boxing gym or running tracks to help achieve this aim. The planning of communities must also have this included as a requirement. The point was made that if the sports infrastructure was available to people, the love for the game will develop. Even though the private sector had a part a role to play, it was agreed that the government must begin the process for to private sector to augment its efforts.
The theme for this year's Sports Expo was "Promoting Africa's Talents Globally, the role of Sports Business" and it was held at the College of Physicians and Surgeons, North Ridge, Accra. The 4-day event had renowned business people, technocrats, traditional authorities and academicians taking turns to share their thoughts on the role of sports in the national development agenda. Amongst the speakers included, Nana Kobina Nketsia V, Professor Robert Ebo Hinson, Philip Sowah, Mr. Alhassan Andani, Dr. Emmanuel Owusu Ansah, Mr. Kenneth Ashigbey, Mr. Frank Tackie, Professor Reginald Ocansey and Mr. Daryn Wober with Mr. Magnus Rex Danquah as the facilitator.