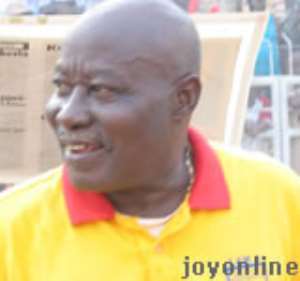 Cecil Jones Attuquayefio, former Black Stars coach, believes the local Black Stars can still reach the last four of the Championships of African Nations despite a poor start to their campaign in Ivory Coast.
Ghana has drawn the first two games at the tournament against Zimbabwe and Libya prompting fierce criticisms of the side back home. But Attuquayefio feels they should be able to overcome Congo DR on Sunday.
"I think the second half performance in all the games they have played so far has been good so if they can play in a similar manner there is no reason they cannot win," he told KickOffGhana.com.
Congo have been one of the stand out teams in the tournament with Tresor Mputu in fine form but Attuquayefio has not seen anything of them yet to be convinced they will be favourites against Ghana.
"They have played well but they have not dominated the competition yet, he says. If the Black Stars impose themselves on the play early, they should be able to win.
"
Attuquayefio claims the competition; reserved exclusively for home based teams has been average in terms of the quality of play so far.