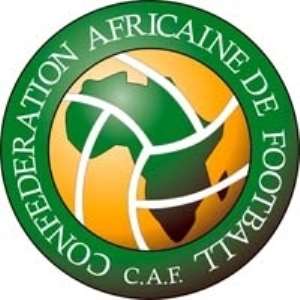 Organizers of the 2008 Glo-CAF Awards say the candidates and other invitees to the event will start arriving in Nigeria today (Monday) for the occasion, which will be held at the Expo Centre of the Eko Hotels and Towers on Tuesday.
According to Mohammed Jameel of Globacom Nigeria Limited, sponsor of the event, everything has been put in place for the awards, which is expected to be the best of its kind in recent times. Jameel disclosed that major candidates for the African Footballer of the Year Award, Togo's Emmanuel Adebayor, Egypt's Mohammed Aboutreika and Ghana's Michael Essien may arrive in the country today or tomorrow morning.
He disclosed that special flights have been put on standby to ferry the candidates and members of their entourage to the occasion, adding that there are also special flights for dignitaries coming from within and outside Africa. According to Jameel, "Adebayor has requested that four of his family members be flown into Lagos to be with him on the night of the awards ceremony.
"Adebayor made the request through his Ghana-based media consultant, Prof. Mark Doudu. He also asked to be provided invitations for six Ghanaian journalists and five other journalists from Togo. This is part of the player's elaborate preparations for the glamorous awards ceremony which he has been tipped to win by two former winners, Didier Drogba and Samuel Eto'o.
"All the invited guests to the Glo-CAF Awards ceremony coming from Ghana and Benin Republic will be flown on a chartered plane that will operate from Accra in Ghana through Cotonou in Benin Republic to Lagos."
He disclosed that the flight would depart Accra in the morning of tomorrow and pick up the guests at the Cotonou Airport enroute Lagos. The guests will also be flown back to their respective countries the next day aboard the chattered flight which Globacom has retained for the event.
In the two earlier editions of the awards ceremony, Globacom provided special jets that flew in the nominees from Europe. Last year, guests from Lagos and Accra were also flown into Lome in two aircraft chartered specifically for the event.