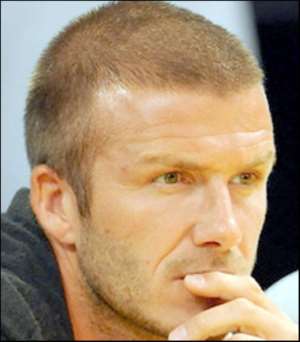 Italian giants AC Milan have confirmed David Beckham will join the club on loan from LA Galaxy on 7th January. The Rossoneri made little secret of their interest in signing the former Real Madrid and Manchester United player following the conclusion of the MLS season.
With Beckham on a lucrative contract with The Galaxy, the Los Angeles club have decided to offset some of that outlay by allowing Beckham to join AC Milan during the close-season.
The news of Beckham's stint in Italy is also a boost for Fabio Capello as it means the former captain of the side maintains his match sharpness ahead of England's World Cup qualifier against Ukraine on 1st April.
AC Milan's Umberto Gandini has confirmed Beckham will only remain with the club until he is required to return to re-join The Galaxy to train ahead of the new MLS season.
"The deal is for as long as David wishes but I think he's committed to MLS and LA Galaxy will bring him back after a couple of months I think," he told Sky Sports News.
"I think he will have to go back to MLS by the time it starts and training before that. A final date has not been agreed yet, but obviously it's down to MLS to decide."
When asked if Beckham could stay longer than his initial loan period, Gandini re-iterated the veteran midfielder is committed to MLS.
"David is committed to LA Galaxy. We thank them for letting him play and train with us," he continued. "Only David knows his future. He has a commitment to MLS and I'm sure he'll fulfill that.
"At our club Beckham will have a lot of people and a lot of players that have his ability and his status so I think he will be very beneficial for him and the English game.
"David is coming as a Milan player. He will train with the other Milan players and his selection will be up to the coaches as it is everywhere."