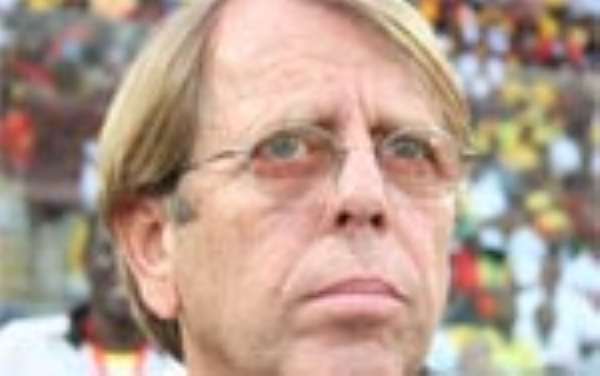 Ghana's coach Claude Le Roy has been branded as incompetent for accepting to play Australia just days before the Black Stars opening World Cup qualifier.
The Frenchman agreed to play the Socceroos on 23 May in Sydney seven days before the opening World Cup qualifiers against Libya.
Ghana will play its World Cup qualifiers in four successive energy-sapping weeks in June that requires extensive travel across Africa.
The Black Stars play Libya in Kumasi on 2 June and then travel to southern Africa seven days later to play Lesotho in their second Group Five game.
Ghana will return home on 8 June to play Gabon and then travel to Libreville for the return fixture a week later.
The tight fixture lists present a challenge to the health of the players as well as a travel headache for the Ghana Football Association.
Yet Le Roy accepted to the game against Australia that involves long travels to Sydney that requires two days for the players to recover from jet lag on each leg.
An e-mail from a Ghanasoccernet reader Emmanuel Ansah said: "I blame Le Roy for accepting to play the game in Sydney.
"His is incompetent. His incompetence showed at the Nations Cup when he gambled with Shilla Illiasu when we all knew the player will not be fit.
"If care is not taken this Frenchman will wreck what has been built and we might fail to qualify for the World Cup because of poor planning."
Most of the Black Stars players will travel from their bases in Europe for the Sydney friendly. Ghanasoccernet