Boxing Promoter Mike Tetteh hails BWAG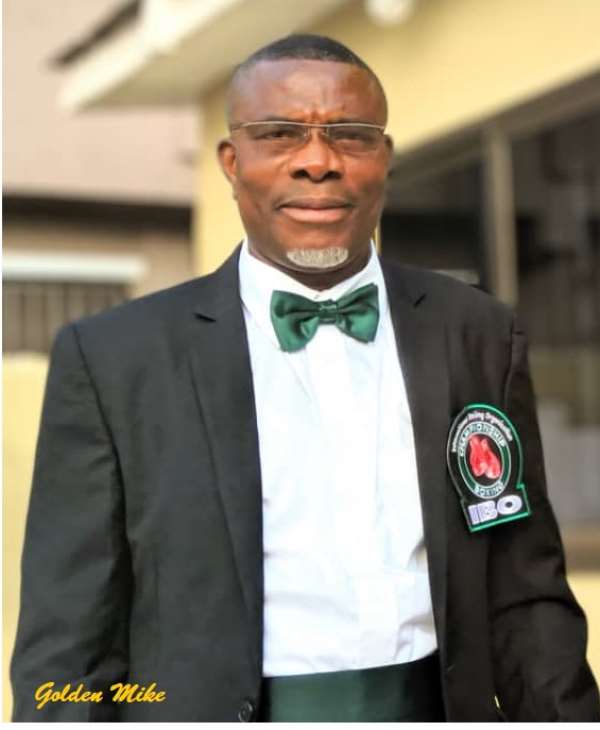 Mr Michael Tetteh, a popular boxing promoter in Ghana has hailed the formation of the Boxing Writers Association of Ghana.
He said they will contribute to the promotion of Ghana Boxing and help in publishing boxing news and also get information on boxing all over the world.
He commended the members who are made up of astute and experienced sports journalists like Sammy Heywood Okine, Mustapha Nettey, Ekow Asmah, Nat Attoh, John Vigah, Phil Johnny Quartey, Sammy Ofosuhene, Prince Dornu – Leiku (Dornu's Corner) and others.
According to Mr Tetteh also called 'Golden Mike', Ghana Boxing in 2021 will be wonderful if government supports the GBA and the right structures get working as well as sponsors to support the promoters from the corporate entities.
He said there is the need to let the Ghana Government understand that Boxing is the only sport that has the name of Ghana written in GOLD in the whole world. "Boxing should be rated ahead of football in Ghana. Therefore the Government should support boxing to the fullest to enhance the boxer's performance so as achieve laurels for the country" he expressed.
Mr Tetteh who is a member of international boxing bodies said despite the fact that there was not many bouts, boxers like Wasiru Mohammed who holds the WBO Global title deserves recognised. He remembers Wasiru successfully defended his WBO Global bantamweight title in grand style last year against an experienced Benin opponent.
"Although Emmanuel Tagoe and Isaac Dogboe also fought last year theirs were 10 rounders but Manyo Plange was also special, as he fought twice outside Ghana" he noted.
The CEO of Golden Mike Boxing Promotions appealed to people to observe the protocols of the covid pandemic.
He promised to put up a boxing show very soon, which will feature some of the very popular boxers in Accra.