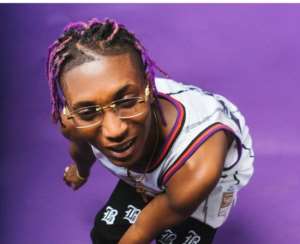 Bella Shmurda is a dual creator, he is such a creative head who understands the ropes of making good music. Bella can make records as a pop star and at the same as a street wonder.
He released his debut studio album last year which made less difference about representing his creative range. High Tension 2, was the title of the project which bears the mark of a pensively orchestrated body of work with all the better replica following the sequel of the first edition released the previous year, it was his star appearance which was more like an officiating year for his career run.
Currently, Shmurda is knitting us the best moments through the beauty of his art. Recently releasing another pop staple as a single titled "My Friend", tastes like a reunion in friendship and stands in between the forces that could tear friendships apart. He addresses certain misconceptions random people may have about keeping good working friendships, being busy enough not to check on your people doesn't mean you don't have them in mind and it is part of what Shmurda wants us to relate through this single.
He sings deeply to resonate with a listener through the spectrum of emotions that comes in the opening verse. He opens, "Don't you say goodbye my friend/If I no text you or call/No be say I don forget/No be say you don offend/If I say goodbye my friend/I just wan to dey on check/
I just want to get that cheque/And I no mean no offence"
It's how practical and so personal how some random people cherish friendships so much that when you miss a day trying not to connect with them, they feel isolated and neglected that you've turned out so complicated and may have begun harboring negative thoughts about your friendship. Meanwhile, Shmurda sings to awaken your consciousness addressing this openly, and perhaps you find yourself in this phase of life, it doesn't mean you both aren't friends anymore, but all takes is clarity and a deeper understanding to fix things right if they're not in that state of misconception.