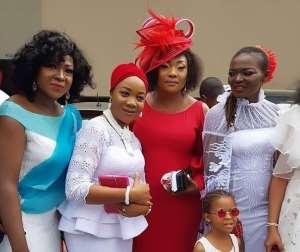 This week was kind of weak for veteran Nollywood actress, Eucharia Anunobi, as she celebrated one year remembrance of her only son, who passed away due to ill health.
There is no mother even I blessed with so many children that will be happy for loosing just one yet God has been the actress comforter as she continues to remember how happy they were together having to rush home knowing that someone is expecting her early.
Even though it has been hard for her, it still did not break her as she took out time to remember her son, Desmond, and also shared Souvenirs for the guest that came out to comfort her.
Hmm, mother will always be mothers and no matter what, they never turn their back on their wards even when they turn adult because that nine months journey is not an easy ride. May God continue to comfort her.