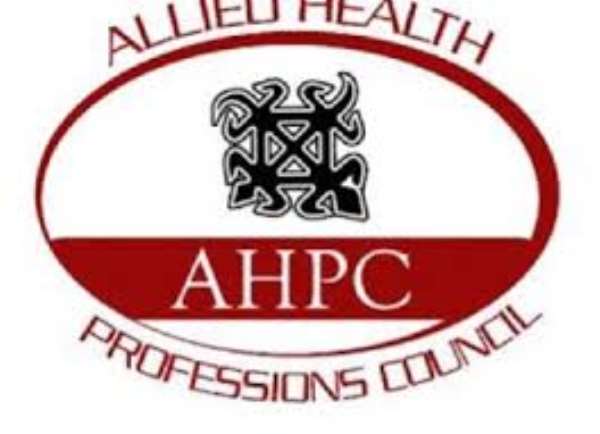 National Secretariat of the National Health Students' Association of Ghana (NAHSAG) has petitioned the Ministry of Health to provide them with their permanent job as they are key to combating the COVID-19 pandemic.
In a petition, the President of the association, Mr Moses N. Bondong believes that in the midst of this pandemic, the role of the Allied health professionals is important therefore they must be given the opportunity to contribute their quota to the fight of the pandemic.
"To begin with is the issue of the 2017 batch of Allied Health Professionals trained in our recognized institutions who have not been posted since they completed the mandatory National Service. On 6th April 2020, a public announcement was made by the Ministry of Health indicating the recruitment of 2017 private and public trained nurses and midwives," he stated.
He continued, "This came as a surprise to us because, during COVID-19 pandemic, we agree that our health sector needs frontline essential health workers to help fight this worthy cause. However, the question we kept asking ourselves was whether the work of these Allied Health professionals which includes Medical Laboratory Scientists, Disease Control Officers, Field Technicians, Health Promotion Officers, Health Information Officers, Health Records Officers, Nutrition Officers and many more other professionals are no longer important in the Ghanaian health system. We believe that in the midst of this pandemic, the role and contribution of these Allied health professionals are as important as that of the nurses and midwives''.
Mr Moses N. Bondong mentioned that about One Thousand, One Hundred and Eighty-Two (1,182) professionally trained health workers whose knowledge, skills and expertise are being wasted away in their homes during this critical time should be provided with jobs to serve dutifully in this time of COVID-19.
According to him, in these times of COVID-19, statistics and records about the number of persons who visit the health facilities, cases, suspected cases, death and death rate, recovery rate, and any other relevant records is very important as it informs the policymakers to make prudent decisions to help combat the pandemic in this difficult time.