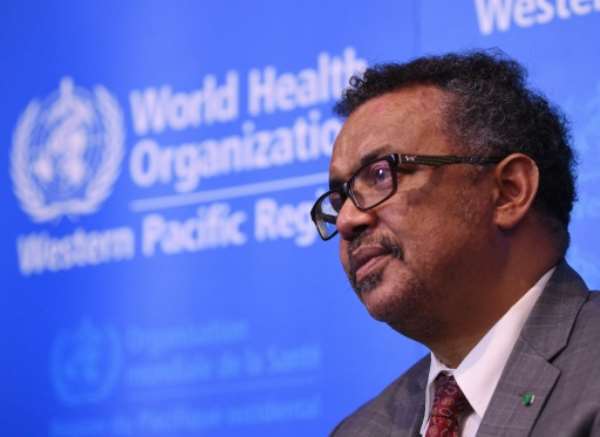 As the World goes through a lockdown and self-quarantine to stop the Covid-19 pandemic, which has cost millions of lives and crushed global economies, the virus of racism has raised its ugly head with the potential effect of antagonising the efforts of world leaders to contain the spread of corona virus.
The Director General of World Health Organisation Dr. Tedros Adhanom Ghebreyesus has finally broken his silence after several sleepless nights contemplating on how to engage and fight Covid-19 and Racism at the same time. Dr. Tedros has disclosed some unfortunate information on another virus called 'racism', from Taiwan, which can be worse than COVID-19.
He accuses some countries specifically Taiwan for calling him names such as African and Negro among others. According to Dr. Tedros this has been on-going for three months until he decided to disclose it to the world.
'You can call me Negro, African, I don't take a damn and in fact I am a proud African so whatever slurs you are using on me cannot put me off my mission".
He reiterates that his main goal was to see to it that plastic bodies are stopped, and he cannot take time thinking about racist elements while humanity is under threat. The global Covid-19 positive cases stand at 1,487870 million people and 88,630 deaths.
Dr. Tedros, who is originally from Ethiopia, has been at the helm of the world's hottest post for a while and is being accused by some Taiwanese officials for being inactive and failure to quickly coordinate with other member countries to effectively curb the spread of the deadly virus, the accusation he vehemently denies.
Taiwan has termed the Director's accusations of racism as untrue and requested for an immediate apology from Dr. Tedro's office.
African Union under the Chairmanship of President Cyril Ramaphosa has thrown its weight behind the W.H.O Boss, and the presidency says it supports all the work and efforts of the world health body under its current leadership.
Former US, Ambassador to Tanzania, now residing in South Africa has slammed those who are accusing the Director General, and said that, "you can point at someone with one finger forgetting that the other three are pointing at you". Hence urging those countries that are fighting the so called 'Negro' Tedros to be more responsible.
This comes at a time when the US under president, Donald Trump is threatening to cut its financial support to W.H.O for allegedly being so much 'China-centric'.
America is going through challenging times to try and control the spread of Covid-19, which has already infected 432,438 people and claimed another 14,808 people country wide, putting it in first position globally behind Spain and Italy . The US is the number one financier of the World Health Organisation.
About the Writer:
Abubakar Sematimba is a Student at DAM School of policing in Pretoria-South Africa. E-mail:[email protected]