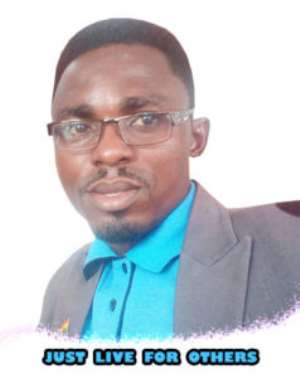 Recent times have seen increasing attention paid to the COVID-19 pandemic which is claiming millions of lives worldwide. One might at the spare of the moment be tempted to conclude that, the world seems to be cursed in skin terms- though this may generally not be the case.
However, in the intervening period, our government through the ministry of education has constituted somewhat technological and productive programs of getting our basic and secondary school students to continue with their teaching and learning activities while at home.
The programs which will kick start tomorrow (may God be our Helper) would be carried out via different media as Radio Broadcast, TV Broadcast and Online E-Learning Platform.
The Ministry of Education (MOE) and the Ghana Education Service (GES) in collaboration with the Ghana Broadcasting Cooperation (GBC) is set to begin a TV program dedicated to airing education contents from Basic to Secondary schools.
Besides, the good news is that GES has come out with Ghana Learning TV (GL TV) which is free to air with the same purpose. So rescan your digital box to tune in. It's in test transmission. It will appear next to GTV channels after rescanning.
This Ghana Learning TV will initially broadcast educational materials for senior high school (SHS) students, while content for the Junior High School (JHS ) and basic school students follow in due course.
The GES in collaboration with the Ministry of Communications is finalising discussions with the GBC for a dedicated nationwide broadcast on radio.
Facts have it that, whatever "is going to be broadcast on the television is also made available on radio for a wider reach to the students who may not have access to television", the minister stated.
Online Platform
Touching on the online version, the ministry and the Centre for Distance Learning and Open Schooling (CENDLOS) has created an online study platform for all SHS students via the icampusgh.com, which is already in use and twenty-two thousand(22,000) plus students have already logged-on to the website already in full anticipation of a start.
To access the site, students would be required to enter their BECE Index Number as the Username and add the year they took the Basic Education Certificate Examination (BECE) to make it 12 digits.
"For instance, SHS Three students will be required to add 17 to the index number E.g. 309074025 then 17 to read 30907402517, SHS Two students will add 18 and SHS one student will add 19", the minister puts it simply and we'll. Students would be required to enter "ghana@12345" as their default password and click on log-in.
You would also be required to change the password to your own password before continuing which would be used to log in another time.
Students will have to click on 'view all courses' to see the subjects available,". Click on any of the courses available to enroll.
Parallel Online Learning System
In Addition to the iCampus platform, there's an online parallel learning system to ensure that eventually, every class in this country from the lower primary to the SHS has an online parallel classroom.
Parents and guardians are hereby admonished to encourage, assist, support and supervise their wards in this regard to make this a success. The government can't do it alone.
It is quite unfortunate that many students in rural areas and those in the cities and towns but without mobile phones, computers, Internet connectivity wouldn't benefit.
In the light of this, I'm calling on Government, stakeholders and opinion leaders to find means to include them. Failure to do that, their classmates will definitely be ahead of them. We must ensure equity in education here. Students who have access are also advised to take the lessons seriously and make the best out of it.
I have learned from Geoffrey Holder, my famous educationist that, "Education begins at home. You can't blame the school for not putting into your child what you don't put into him".