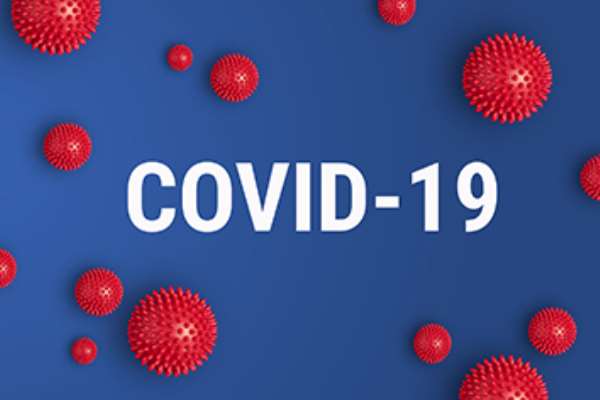 The world is wobbling. Uncertainty is now a sure thing. As it is always the case not all parts of the globe are ravaged the same regardless of the situation. It must be pointed out, very clearly, that by and large, how a group of people suffers or gains in comparison to others in this world is based on decisions by humans; either by individuals or government policies, whether internal or external.
The current flow of events in the world are not different. It is widely known that the novel coronavirus (Covid-19) jumped off from a wild animal to humans in a market in Wuhan, China. That happened because of individual or cultural taste by people in that part of the world.
I'm assuming you have been following the news since then, which is very bad for me to do. Nevertheless, I'm not interested in the numbers. I'm more interested in our focus as a country which determines our actions and outcomes.
When we were supposed to create massive awareness we were worried about the next elections. When it was clear that a confirmed case was a breath away, we were still engrossed in the next elections. When the state was for once aimed at controlling our causes or actions for the greater good, a group of divine collectors desperate for their collection, rose for a cause which regarded not the collective good. All because of what can be creamed from the flattened pockets of paupers.
Even now, after close to a 100 confirmed cases the next elections is struggling for attention with human lives.
In Parliament, the Speaker was making a case that the House needs a bigger chamber in the face of Covid-19. Yes, a bigger chamber.
Government's actions depict a pauper's coffers. The International Monetary Fund (IMF) has another chance to shackle us further. But don't be fooled the cathedral will be built! The chamber has clearly not been dropped.
So, even though, steps or causes are being taking to help protect the country, which are good, the undercurrents are against us. The most important decision now, a lockdown, will be more akin to Italy instead of China because enforcement will be a challenge. This is largely because of our past actions, which is how the state has been run on the pillars of indiscipline. I'm no better.
Many of our actions or causes to curtail the virus were late on arrival so no prayer can decrease the effects or the outcomes. The numbers will increase because the world is ruled by cause and effect. A great essayist Ralph Waldo Emmerson once wrote that, "Cause and Effect are the Chancellors of God."
I believe words are powerful but we need a way past the frailties of democracy to win this battle.
Double trouble
Our case may be worse as the rains are about to set in. On the 28th of February this year, the Daily Graphic carried a front page story whose headline read, "More Floods to hit Accra this year- Meteo warns."
The Ghana Meteorological Agency was sounding this warning not because there will be more rains this year than last year but that the capital city is not resilient enough to withstand less than half of the rainfall it could take a couple of years ago. The agency indicated that this is because of our actions or causes - constructions in water ways, choked drainages and others. Recently we have witnessed that other cities are emulating Accra in this stead.
I don't know if you have seen the Odaw River at the Kwame Nkrumah Interchange (circle) lately. Rivers flow but the Odaw has more silt than water and weeds are sprouting on the silt.
We don't need a prophet to tell us that people will die when the rains hit hard. They would be laughed at because it is predictable like the sun rises from the east.
In that same vein, we must be aware of the undeviating prophecy of cause and effect which is screaming that the foundations of the country will flounder if we are confronted with massive flooding and there is a hike in the cases of Covid-19.
As we would realise either late or early, if we don't already know; through mistakes or advice; it doesn't matter what happens, all that matters is our response.
This response, our cause, will spring forth its accompanying effect in the same measure as corn brings forth corn and nothing more.
Form our actions we are liable to incur more wrath from Covid-19 unless bold and decisive steps are taking right now. More importantly, we must quit fighting the effects of our causes and think more of what we are causing.