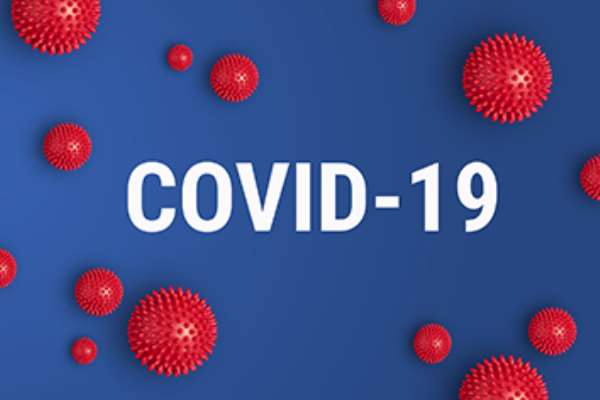 The razer is sharp but cannot cut down a tree, similarly the axe is big but cannot be used to trim a nail. The above statement underscores the importance of using the right tool and personnel for the right job, failure to do so would invoke one resounding result, which abysmal failure. The health system in Ghana is vulnerable to the concept espoused above: frequent use of wrong tool and personnel for the right job, hence the need for this write up in the midst of the most virulent pandemic in recent history (WHO, 2020).
Our health system has varied professionals, with about five regulatory bodies/councils (Act 857 of 2013), Allied Health Professions Council alone regulates about 18 professionals with each having sub groupings. The health delivery can be broadly classified as curative and preventive, the Job Descriptions (Scope of work) do not crisscross at all even though there is occasional task shifting and task sharing. This unique Occupational classifications and their accompanying Job Descriptions are codified in International Labor Organization (ILO)'s International Standard of Classification of Occupation, 2008 (ISCO, 2008) and same adapted by WHO in 2010 with each profession assigned a unique ISCO-08 code. Ghana's Version of Job description for each profession was codified in 2005 (MoH, 2005).
It is distressing to see how the risk, and crisis communication on the COVID-19 pandemic is been done and by which cadre of health professionals. Ghana started training a cadre of health professionals in 2011 known as Health Promotion Officers whose main job description is social mobilization and health communication. WHO has identified three key pillars of Health Promotion, cardinal among the three is Health Literacy (basically Health education and health communication and guiding people to make informed decision). Even though licensed to do effective Health Communication, the airwaves has been flooded with other cadres of health professionals: Medical Doctors, Pharmacists, Nurses and others who are licensed to be in the consulting room and attending to the clinical needs of patients, these cadres basically lack the rudiments of health risk and crisis communication except those with additional specialty in Health Promotion (health education is different from effective health education).
The fear, misinformation, the paranoia and panic among the population is a function of this hemi-paralysis (using square pegs in round holes), shockingly this is fueled by the media who should know more and be the apt gatekeepers. Curiously, listened to Newsfile on Joynews and all I could see was two Medical Doctors (the Director General and the deputy General Secretary of GMA) and a Pharmacist (with no background in public health), Dr. Bayuo did well by severally acknowledging the role of Public Health Professionals. The absence or silence of Health Promotion Officers in the forefront of risk and crisis communication in this pandemic is a national disgrace to the health system and the media as a whole, and a serious misnomer which must end forthwith. I understand that they have been deliberately omitted from the Rapid Response Team of some districts, that is a shame and demonstrates lack of understandings of those District Directors about our health system.
The country is happily announcing the huge number of contacts they are tracing (over 500 contacts) which is inspiring hope and confidence in the average citizen, however the angels behind this success and those that are risking for these huge contacts are not mentioned anywhere by anybody. These angels are the Disease Control Officers (DCO) and field epidemiologists, they are in-charge of surveillance and the contact tracing. Shockingly, the clinicians (Medical Doctors and Nurses) who at this moment are managing 19 cases are the ones extoled by the authorities who should know better (even though they are very crucial in the equation too). The insurance package that is been advocated for is only targeted at Nurses and Doctors, this revelation was made on Newsfile, he specifically said they would engage the GRNMA and GMA, what of the GAPHTO or HSWU? The whole country and it's health system would explode if the morale of DCOs is lowered, they are holding the forth for all of us by way of contact tracing and quarantine.
A Directorate was created for Health Promotion at GHS headquarters and a Director appointed to head, why is he not leading the charge in communication, his silence is loud, deafening and sickening. Why is he conspicuously missing in all pressers? I say bravo to all Health Promotion Officer who are holding the forth in the various Metropolitan, Municipal, and District Health Directorates to curb the spread in the presence of this unprovoked hijack, same to the DCO for a wonderful job. The silence and abdication of responsibilities by the leadership of Health Promotion Association of Ghana (HePAG), Ghana Association of Public Health Technical Officers (GAPHTO) and Health Services Workers Union (HSWU) on this COVID-19 pandemic and the unprovoked hijack is disappointing to say the least.
To sum it up, the COVID-19 pandemic would wreak havoc, our quest to achieve the SDGs by 2030 would be a joke with the neglect of the Public Health fraternity and their mighty contributions in situations like this. Similarly, the Alma Alta declaration of 1978, the Ottawa Charter of 1986, and Shanghai declaration of 2019 among others would come to naught if Health Promotion Officers are not empowered, and if Health Communication is not well regulated and allowed for appropriate and licensed people to handle it. We need our crucially scarce Medical Doctors and Nurses in the consulting rooms, wards and theatres, let us focus on that and allow others too to do what they are being licensed and paid to do.
God bless our country and make it great and strong.
Shaibu Issifu