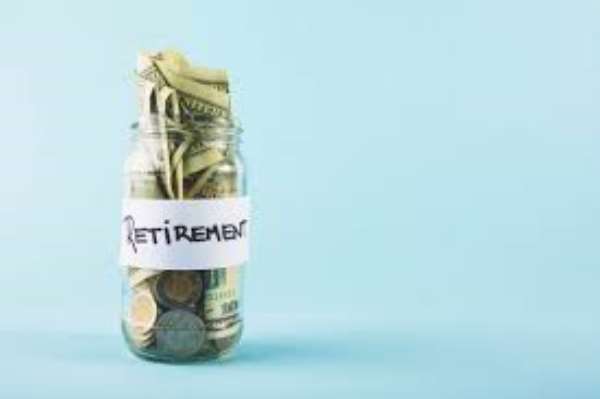 Life after retirement is one of the dreaded periods of most workers around the globe. This panic birthed various forms of hedging activities including insurance policies and life time planning packages. Widespread among the category of packages is the retirement package scheme usually referred to as the Pension Scheme. The Scheme, among other things provides for the needs of retirees at a period of their lives when they are unable to engage in active public service.
When I was younger, I came across this popular phrase "the rewards of teachers are in heaven". It is unclear why until now the Board of Ghana Education Service responsible for the management of Occupational Pension Scheme has failed to account properly for the contributions of its members. There have been countless grumbles by a considerable number of retired teachers regarding the difficulties they are facing in accessing their full Tier 2 benefits. In 2019, several follow ups with Pensions Alliance Trust and National Pensions Regulatory Authority by some contributors to the scheme with hope for their benefits yielded a failed result. Members were rather greeted with excuses by the mentioned fund managers that GES Board was doing some transition to GLICO.
We all reminiscence an account in 2008 which witnessed a major reformation in the pension systems of Ghana and consequently the National Pensions Act, 2008 (Act 766) was promulgated to regulate the management of pensions in Ghana. The law sought, among others, to abolish the Social Securities and National Insurance Law (PNDCL 247), which hitherto regulated pensions. The law established a Three-Tier contributory scheme. It included a mandatory basic national social security scheme, a mandatory privately managed occupational pension scheme, and a voluntary privately managed provident fund and personal pension scheme. The new pension law also sought to establish the National Pensions Regulatory Authority (NPRA), a regulatory body responsible for regulating the management of all pension funds. Surprisingly, according to some officials of GLICO Pensions, NPRA has failed to account properly for all the contributions they have received by members of GES. According to one madam Leticia of GLICO pension, NPRA is unable to account for contributions they have received from 2010 to 2016 and this has resulted in the delay in the payment of funds. She however refused to disclose the outcome of the GLICO audit carried out to ascertain the exact amount NPRA and Pensions Alliance Trust were supposed to pay. According to the same official, GLICO is just third-party fund manager so they can only disburse funds upon instruction from GES board.
I witnessed one ugly scene at the premises of Pensions Alliance Trust where an old retired educationist was crying for his contributions. For him, the explanations given to him by some officials of Pensions Alliance Trust were unsatisfactory. Embezzlement of pension funds and delay in the payment of retirement benefits to retirees on time are famous challenges associated with pension fund administration in Ghana. My question is do these retirees deserve this type of treatment after serving their country and impacting lives for more than two decades? Certainly no! They need their monies to complete their projects, buy medicine and even hand sanitizers in this era of coronavirus among others. These are people who are worth honoring. Why treat them like beggars for their own money.
I want to use these opportunities call on all stakeholders especially the Board of GES to come out and clarify all issues regarding the hold-up in the payment of the benefits. The silence is disturbing!