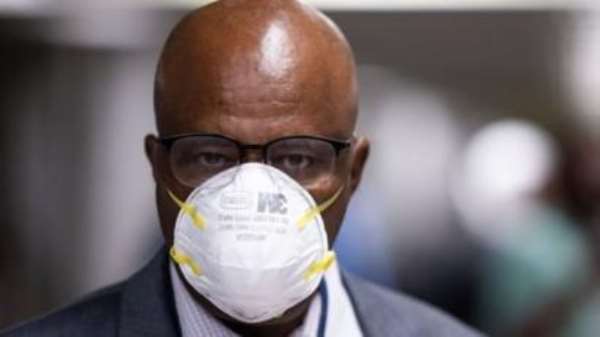 Nine countries in sub-Saharan Africa, including Ghana have recorded cases of the coronavirus - code named COVID-19. Most of these cases were from foreigners coming from outside the continent.
When African states started confirming cases of the virus, there were reports by global media outlets that the rate at which the virus was expected to spread was surprisingly low. I agree. Because the rate at which the virus is spreading globally makes any so-called current statistics useless.
The United States of America and Britain's cases are gradually increasing. Italy's cases are breaking through the roof every minute. Whereas China's cases are reducing, cases in South Korea are soaring. North Korea is reported to have shot the first infected person in the country. It's indeed scary.
In the face of these happenings, nobody can deny the potency of the virus regardless of how deadlier similar coronaviruses had been - MERS and SARS.
If these advanced countries are finding it difficult to contain the virus then, may be the slow pace of the virus's spread in Africa is indeed surprising. Or is it that we don't have the right mechanisms to identify the virus early?
This makes me wonder. What would have been the posture of these high-income countries if the virus was being spread around the world by Africans?
During the Ebola crisis in West Africa between 2013 and 2016, Australia was the first country to ban travel from the gravely affected nations - Guinea, Sierra Leon and Liberia. Canada followed even before countries that shared land border with these countries instituted a ban.
Major airlines such as the British Airways, Air France and Emirates suspended their operations temporarily into these countries. Even though, the World Health Organisation (WHO) had said it "does not recommend any ban on international travel or trade," many countries banned flight into and from the affected countries. Most of the volunteer workers were from the US and Europe, which clearly showed that a ban would have been more consequential to these lower income countries. Still many high-income countries protected their people to the detriment of the already hard pressed. Surprisingly, although the U.S. citizenry clamoured for a ban the Obama government refused. But U.S. health workers abhorred how they were treated when they reentered the country. As if to discourage others.
So, last weekend after President Akufo-Addo indicated in his speech at the 63rd independence celebration of Ghana that travels from some high risk countries are to be "discouraged," I started writing. But I couldn't complete the article because of outright disgust of the apparent indecision.
Some Ghanaian citizens are stuck in the epicenter of the virus- in China and South Korea. South Africa is planning to evacuate its citizens this coming Saturday from Wuhan. However, there has not been any effort to bring our folks back. Instead, citizens of countries that have lost people to this virus are to be "discouraged" from entering our country.
With capital ruling the world, how do we expect countries who are benefiting from the current structure of the world to discourage their citizens from entering our countries? It's nauseating how human life means so little to capital.
Comparing the robustness of health systems in African states to these incredibly resourced states, it would have been prudent for high-income states to have put a temporary hold on their people from traveling to more vulnerable countries. There are economic implications but what is the relevance of capital without people?
When I started writing this article and stopped last weekend, I was not insisting on a travel ban because it has been emphasized by the WHO as very counterproductive. Which is true for several reasons.
The focus was to highlight the endemic hypocrisy in the international system which most Africans take for granted instead of speaking and fighting against.
We must realise that no super-human is going take us out of our misery if we don't start making the hard but needed decisions.
A travel ban is essentially needed now!