Sam George Endorses '4 More For Nana To Do More' In London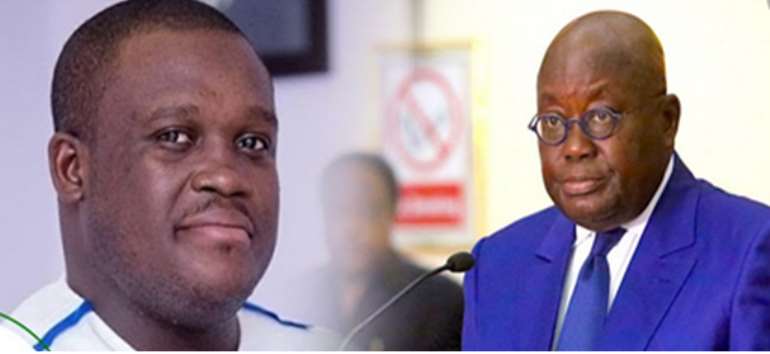 In a rare show of defiance against his party's position, (The National Democratic Congress) Sam 'Dzata' George has fully endorsed His Excellency Nana Addo Dankwa Akufo-Addo for 4 more to do more.
This happened during a flirtatious discussion with a cross-section of Ghanaians at the 63rd Independence Day celebrations in London on Friday the 6th of March, for which he attended as a special guest.
According to the eyewitness, Sam George after a couple of glasses of red wine and Sobolo assumed the stature of a celebrity taking pictures with Ghanaians in the diaspora as part of the Independence Day celebrations.
When asked why he is always engaged in confrontations with his fellow MPs on the other side of the political divide, the tradition that introduced him to the political landscape before he crossed carpet, Sam George admitted he loves friendly banter.
He went further to state that he has enormous admiration for the current NPP administration. To the shock and surprise of many, including members from the NDC UK who were present, Sam George publicly admitted that what His Excellency, President Akufo-Addo has achieved so far has not been achieved by any other President in the history of our 4th Republic and therefore Nana Addo must be given four (4) more years to do more. Gesturing with his fingers, he counted one to eight and loudly proclaimed that the NPP has eight (8) more years to rule Ghana without interruption.
The event attended by Ghanaians from all walks of life, showing not only the best in Ghana in terms of the exhibition of traditional wear but also highlighted and displayed some Ghanaian made products and artefacts. The event which has always been used to highlight the independence story and to celebrate those who fought and struggled for our freedom was also used to accentuate investment opportunities in Ghana and the dynamic transformation that is taking place in the last 3 years since HE Nana Addo Dankwa Akufo-Addo assumed power.
The ceremony was attended by various Ghanaian professional associations in the UK, Christian Council, the Ghanaian Islamic community, Ambassadors and High Commissioners. It also brought together representatives from all political parties in Ghana with branches in the United Kingdom not to debate this time but to fraternise as Ghanaians and to celebrate our independence and to also reflect on the opening statement of our national pledge 'I promise on my honour, to be faithful and loyal to Ghana my motherland'.
Long live Ghana and God bless our homeland Ghana.
NPP UK Communications Directorate