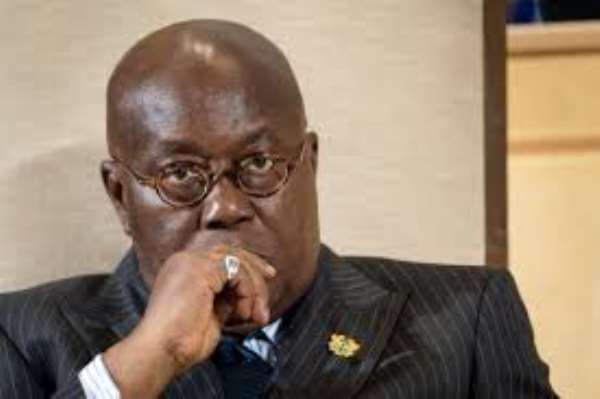 It was not for nothing that the former President, Kufour, in defense of his government's failure to deal with corruption entirely in his regime, had to back his defense with a biblical reference by saying, "Corruption started from Adam and Eve,"(Kufour, 2008). This was after he(Kufour) had realized that he(Kufour) could not actualise his dream of zero tolerance to corruption. Yes, corruption is a serious concept that needs a comprehensive approach and so rhyming about it at every given platform as does the Nana Addo government, cannot address the issue.
John Mahama like any other former President did the best he could to reduce corruption to its bearest minimum. At least, it was not apparent and systemic as we see today. There was virtually no premium on corruption under Mahama. He fought it tooth and nail!
Unlike Nana Akufo Addo(the talking president), he has made corruption very lucrative, and it still remains a very promising enterprise to Nana Addo's administration as most of his ministers of state profit massively from it to the extent that they constituted themselves into a system to engage in corruption. Hence, we have a systemically endemic corruption going on in this country. The case of galamsey excavator is there for us all to see.
The kinds of systemic and gargantuan corruption that we are witnessing under Nana Addo's led administration should serve as a source of discomfort, worry and concern to every well-meaning Ghanaian. How can a whole gamut of government machinery claim to be fighting corruption end up ceasing such a huge chunk of excavators and sharing them among themselves just like nobody's business? Yes, corruption cannot be entirely eradicated but the level at which the presidency has endorsed customised corruption in this current country should attract the attention of every positive-minded citizen.