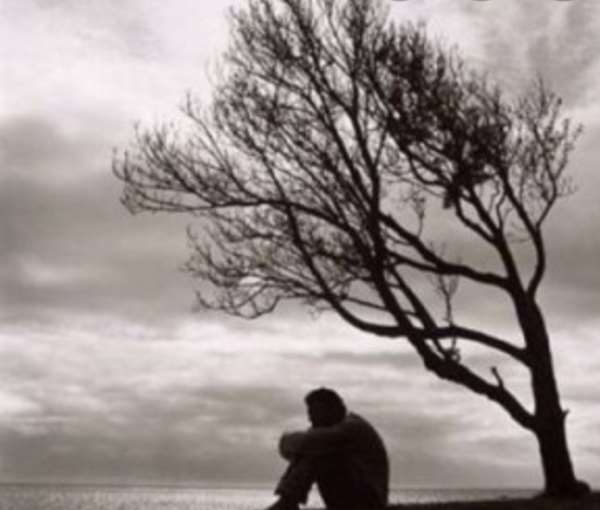 It has been a while since I heard from you. How is life in prison? Thank God you will be free soon. Even in prison there is life. Had Joseph not been jailed he wouldn't have met the cup bearer of the king of Egypt who told the king about Joseph's ability to interpret dreams perhaps. In every situation, there is something good for the optimist.
Kojo, contrary to our expectations when we were kids, life hasn't been as smooth as we dreamt of. See how you have spent all your youthful period in jail. All your beautiful dreams have ended in vain. When you were a child, you dreamt of earning a degree in Finance, becoming a banker, buy a luxurious car, build a mansion, married a beautiful wife and occasionally travel abroad for holidays with your pretty family. Here you are at 40, half of your life having been taken away by 20 years of imprisonment because of a small misunderstanding that happened at work that unfortunate day. Your manager accused you wrongly of stealing money from his bank though you were only at the wrong place at the wrong time. Thank God the truth has now come out and you have been vindicated. It's rather unfortunate that the damage done you cannot be repaired. You lost your bright years to prison rather sadly.
By the way, I met Halidu a couple of days ago. In fact, seeing him prompted me to write you this letter today. As you know, among all of us Halidu had a most promising future. His dad was a well to do man as such Halidu never lacked anything unlike us. Sadly, Halidu is no longer the Halidu we knew when I saw him. He lives in abject poverty. Sadness is written all over him. Luck has abandoned him. Life is indeed unpredictable. The Songhai have a proverb that wealth is like a bird, it perches on one man's roof for a while and then fly to another man's roof and perches there also for a while. Apparently, Halidu's father lost his fortune to a bank he owed some loans. The Akans have a say that poverty is a curse. Halidu's life now is a true definition of that proverb.
Prison life may even be better than how our friend lives his life. His beautiful wife has taken away their children and abandoned him. Yes, Zenabu has abandoned Halidu. She is now married to a wealthy business tycoon. It is indeed true that women don't like hardship. Like the way your shadow vanishes in darkness, in hardship even your loved ones leave you. Halidu now lives in a kiosk he has rented. Hmmm! Life! From silver spoon life to a hopeless life.
Charley, it is not easy o! Me too I have my ups and downs. Kojo, everything I ever believed, everything I ever dreamt of, I no longer believe. The university education I had, the big dreams about marriage and family life, and about politics and life itself appear no more than a fantasy and wishful thinking. Life hasn't been kind to me. There is very little or nothing to show for all the hardwork, sacrifices and suffering.
My life has been one disappointment to another. It seems hardship is not tired of me yet. If there is one thing I have regretted now, it is my decision to leave UK and live in Accra. I admit I erred. Life is full of stories of people who have risen from grass to grace and from nothing to something. The question is, is there any hope for you and I that someday, we will also look back, smile and say we have also made it? God has plans for all His creation. I believe so.
My friend, let me end my letter here. Hopefully, I will write to you another time. Hope to see you a free man soon. May God change our destiny and make us better than we are now! May God fill our hearts with hope and faith! May God open many doors of opportunity for us! Goodbye, my good friend!