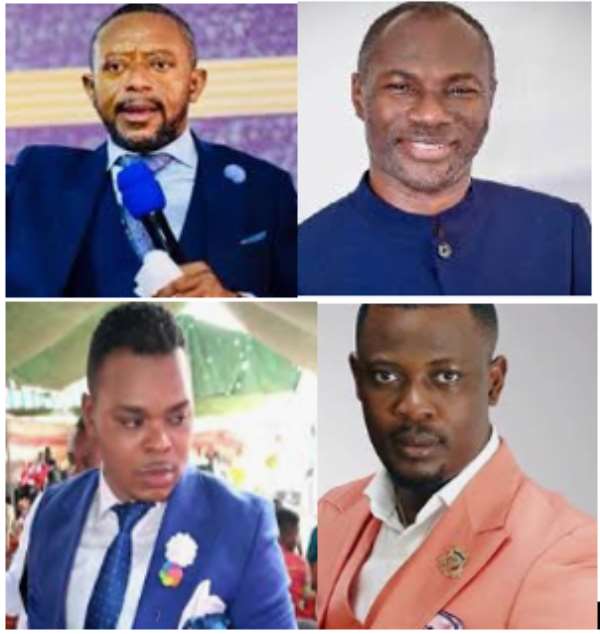 We all know the state of our Nation today. It is a farming business of the so-called prophets who always come up with contracting prophecies and death threats. Some of these menace are a threat to National Security and National Development. We expect our authorities to scrutinize all their activities and order them to conduct themselves properly.
You all heard a lot of the heavy statements made by some of these men regarding the December 2020 elections. Especially, from Badu Kobi, Owusu Bempah and Nigel Gaisie. These men predicted favorably for the party they support and claimed that the EC could steal the elections for the other party. They are stoking tension for a civil disorder if the elections go the other way. Our judiciary and all the national Security Agencies must step up before danger. The god of these men is the Liar and so are his representatives (2Cor 11:13-14).
That same god says that NPP will win through some prophets, and turn to other prophets to say NO, NDC will win. That god is a liar who wants to cause confusion and carnage in Ghana.
It is about time the NPP and NDC call a spade a spade on these men. We need to rebuild our nation and redeem the nation from the hands of the so-called prophets. The Europeans who brought us Christianity do not do the things we are doing in Ghana. There is order in Europe.
They are camping people who are supposed to work to drive our economy. Nowadays, some government workers refuse to go to work on Wednesdays and Fridays just to go and look for miracles and deceiving stories. "For the time will come when people will not put up with sound doctrine. Instead, to suit their own desires, they will gather around them a great number of teachers to say what their itching ears want to hear. They will turn their ears away from the truth and turn aside to myths, 2Tim 4:3-4. "
Our leaders must act before the nation disintegrates.
From Patriotic Citizen, Charles Addai.