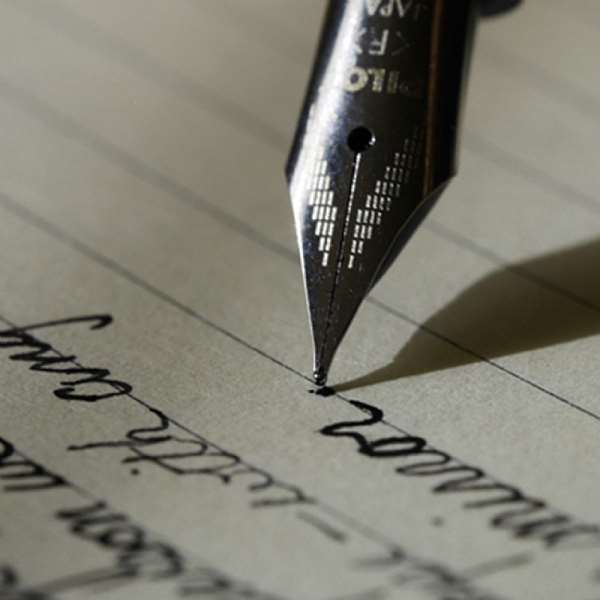 Fellow National Service personnel, if you have probably not missed your date and failed to capture the heart of that lady of your dreams, or lose your girlfriend because you couldn't afford to buy that wig she requested for, due to the delay, or rather denial, of your "allowa" (allowance), you won't definitely appreciate the Akufo Addo led government has really "boiled us with cold water" in this yuletide.
In fact, nobody would feel the pain of this anomaly of withholding allowances of service personnel than those of us in institutions of higher learning serving as Teaching Assistants (TAs). Especially, those TAs who graduated with the largest CWAs or GPAs and with uncommon First Class Degrees. Their pain is that, after engaging in illegal "sampling" of the first year female students, they have no cash to continue with the relationship.
The truth is that, nowadays if you're approaching a lady without hefty pockets and wallets, you are doing so at your own peril. She either waits and later unceremoniously dumps you like a wet rag fit only for mopping dirty floor, or she instantly dismisses you as a lunatic.
I mean, the average 21st Ghanaian lady has become more expensive than spacecraft in recent times. If you don't have bottomless pockets with uncommon generosity as a young man, it is hard to "grab" her heart. The "game" has always been that if you can't step up financially, step out of her life respectfully. It therefore comes as a no surprise that young men now indulge in anything to make money, including defrauding, gambling or betting and staking lotto.
The woman indeed is a symbol of evil. God save us.
Graduates and bachelors as we are, it is comforting to be in the company of "intelligent" ladies. Yet, if you can't afford a box of indomie (noodles) and chocolates, don't waste your time as a young man.
I had my own baptism of fire when I found a "Google" in a certain lady who seemed to have all the things I'm searching for in a woman without abundance of cash. She chased me away with unfortunate comments nobody ever said to me before.
Trust me, confidence and lip service alone do not longer do the magic in asking for a lady's hand in marriage in Ghana. For these "parasites", "my future is bright" has expired in the dictionary of their dating games. They no longer date guys in arrears. No pay, no play. Period!
The only biggest and most effective key to their hearts now is the sound of a car's engine, latest iPhone and a huge bank balances.
No wonder women are no longer respected in marriages. Why would I respect a wife who only accepted my proposal because she heard I have been appointed a Bank Manager? Why won't men use the same money that attracted you like a magnet to a piece of metal, to cheat on you with other "money-lover" ladies?
That has been the plight of the 21st century Ghanaian young man including the service personnel the government is failing to pay.
I don't talk about the ladies service personnel because, majority of them take double allowances: their own plus their boyfriends'.
Say what you like, the government has proven beyond any reasonable doubt that it is not worth of its salt, if not completely incapacitated, as far as governance of this country is concerned.
Haba! Common "allawa" of National Service Personnel the government can't pay?
Since we began the National Service in September this year (2019), majority of service personnel have not received a single month's allowance. Government is paying in batches has always been the excuse by the various National Service Secretariats across the country, then finally majority of personnel are not paid. A friend once mocked that perhaps only Tescon members are paid.
Does Mr. President care about how these service personnel survive at their various workplaces? If the government can no longer sponsor the National Service Scheme, why waste the precious time of graduates and subject them to this torture in addition?
Those I even pity the most are our brothers and sisters in the nursing and teacher training colleges who were hoodwinked by the government in respect of restoration of their allowances in the build up to the 2016 elections.
Not only National Service personnel and them (nurses and teacher trainees) who have been smothering in this hermetic cage of suffering because our allowances have not been paid, the beneficiaries of NabCO are in more pain and agony than we do. Their jobs have gradually become heavy jabs from government as it is owing them unspeakable number of months in arrears!
The question is, is it not better, as a jobless Ghanaian, to squeeze water out of stones to survive in your own way than be deceived by government to work for gazillion months without pay? I am not against working for one's country without pay if any citizen voluntarily decides to do so. But to the extent that the citizenry are deceived to do that in the name of politics, is what I am against. It was not for nothing when President Mahama placed a ban on employment into the public sector. If citizens are sitting at home knowing there are no jobs is better than working for nothing. Because, for of the workplaces an employee must look nice. Now you borrow money to buy better outfit to come to work only to realize the government can't pay you.
Why can the government decide to enlarge the number of ministers whose salaries are paid on Consolidated Fund plus allowances with little or nothing to show, but deceives the less privileged masses to work on empty stomachs? The painful thing is that, the government communicators never miss the opportunity to point out the number of million jobs President Akufo Addo has created. What kind of wicked propaganda is this? That a government decides to employ many people and keeps bragging that, yet it has no clue on how to pay the workers?
What kind of cruel deception is this?
God is not sleeping, and indeed, the Battle is still the Lord's!
But you see, the Dagombas say "Azi a dazamba, a tiba ka di yen fiebi" (he who carries flexible sticks, will have his own ears horsewhipped).
President Akufo Addo very thirsty for political power on the campaign platform in 2016, claimed Ghana has everything she needs and didn't need to borrow. With 90 plus billion added to our public debt, he can't even pay allowances of National Service personnel. Indeed, our elders say lies are what should be used to propose to a woman, but truth must be used after the marriage.
Obviously, our late septuagenarian President employed this conventional wisdom (propaganda and lies) to win the 2016 general elections regarding jobs creation. However, the old man forgot that divorce has always been legitimate, and that, a woman who has been deceived into marriage during the proposal has the right to stay in such a marriage peppered with falsehood or not. I trust we the young people of this country have the right to allow such a lie to triumph or not come 2020.
Notwithstanding, cursory look at our governance processes and the political ambience in general, suggests we have got it all wrong in Ghana. Our way of politicking is greatly problematic.
Undeniably, the core responsibility of every state or government is to deliver political goods. And according to the Allied Nation's definition of democratic government, after the Second World War, every democracy must have the Four Freedoms as its features: political freedom, social equality, economic security, and religious freedom.
In essence, the deliverance of these political goods is what constitutes good governance.
But, in delivering these "goods", there have been different opinions on who should be more responsible, between the citizens and the state, in the obtainment of these political goods? That is, if the citizens want more to be done by the government then, citizens must contribute for the state to be able to do more. Otherwise, the citizens should provide for themselves directly without having to depend on government or the state.
It is rather sad that our governments mainly govern contrary to this basic governmental principle. This is due to the way we politic among ourselves in these country. Because of votes, politicians in Ghana behave like demigods. Making promises as if the heavens and earth run at their command. Only to come into power and see a different world and reality.
That's why the current administration decides to provide everything even though Ghanaians have been nudged to relax and sit aloof. In order words, the current government is opposing the golden principle which says that "you can't reap where you have not sown"! They want Ghanaians to harvest where they did not plant.
For Ghanaians to enjoy allowances and other subsidies and social intervention programs if the government were providing them with sound heart and in good fate, they must have found a way to make Ghanaians pay enough tax. Government must have had a stable source of revenue significantly contributed by the citizenry.
However, the reverse is what we have in Ghana where government is deliberately unintelligent on how to generate revenue but keeps goading the citizens on to expect everything from it. All because of votes!
If this is not gross incompetence at its zenith, I do not know what it is!
It has just begun, the suffering of the Akufo Addo led administration.
A child that promises not to allow the mother sleep, won't sleep either. The delusionary campaign messages won't affect the good people of this country only, the New Patriotic Party's is the biggest sufferer.
Long Live Ghana,
God Bless Us All.
The Writer, Iddrisu Abdul Hakeem, is a MasterCard Foundation Scholar (Alumnus) At KNUST.
E-mail: [email protected]