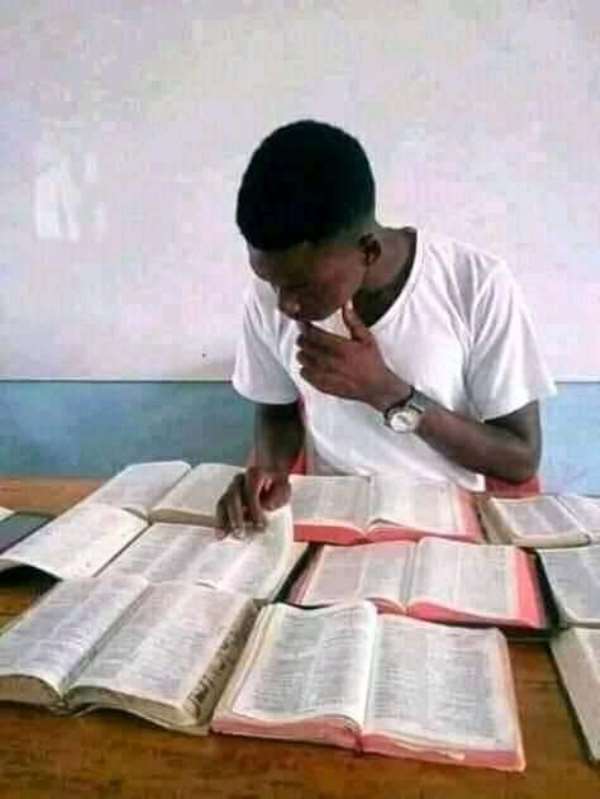 When I published a philosophical article titled: "Chicks Injected By Eagles", I was picked and added on the Awakened Power Platform by the convener of that platform who responds to a penname El-Shalom.
It's a PanAfricanist platform that gathers African "intelligentsia" worldwide to discourse and chats a better course for Africa.
And indeed, I've learned a lot from the participants there to enrich my horizon, as others do benefit from the betters in me. On the platform, you'll meet the philosophers, scientists, and all teachers of varied fields who are of Black origin worldwide. From Ghana, Nigeria, Zimbabwe, Kenya, Uganda, those in the Diaspora - USA, UK, Jamaica,............and from every corner of the world.
Many contributions on the platform tells about Africa's greatness of old, one which is in contrast to the present day Africa where our leaders are puppets to imperialists' dictates, making the citizenry dance to every tune played by a third party whose interest is not in the development of the African, but to exploit and devour.
As time spent together this while we should spur us to get on the ground to enlighten the supposed blinded African, no one knows who has sowed bitter seeds of divisive arguments, the strength of the beautiful soldiers there have been engaged in attacking or defending one religion or the other. Supposed teachers use unprintable words to describe those who cannot be coerced into taking hookline-and-sinker what in their thinking the sacrosanct dictates from them.
There are soldiers also who wouldn't want to be a stepover, they will challenge, rebuttal, and if denigrated, they don't swallow without spittle the venom forced down their throats. The supposed "Awakened" soldier get mad and remove from the platform that challenger because he/she has been made an administrator there.
So, a "Awakened" soldier is not tolerant but dictatorial?
So, a "Awakened" soldier should be worshipped by one he/she feels superior than?
Such is the true state of the doing of the current generation who is claiming "Awakened Power".
Must our Awakened Power remain on we dictating to people without teaching with our exemplary life?
Must the Awakened Power be restricted to teaching fetishistic life of Africa's old whiles ridiculing Christianity, Islam and other imported religions?
Comrades, fellow soldiers, when Kwame Nkrumah and the other forebears in the Africa's emancipation fight rose, theirs was not to spend time tearing apart the Bible and the Quran. In fact, some of them even described themselves as Christian, Muslim, African Traditionalist, and other religions.
Their focus was to put food on the dinner table of the hungry African, though they were very brilliant and aware of possible control measures in the religious books.
Their struggle was geared at stemming colonialism, imperialism and exploitation.
They never spent time discussing the Whiteman who colonised them. Even if they did, it was not to make mockery of them for selfsatisfying as I see played out now on this platform.
Without leaving it out today too, I'll continuously sound it that: " we're better equipped with the benefit of knowledge from all sources in our generation than any African that has existed. If we fail to use it for right course and spend it engaging in a turf war, we'll be likened to the proverbial two elephants who engage in a fight and damage the existence of the grass. If we don't cease this self-defeating battle, we'll not be different from the two combatant brothers who fight over superiority to succeed their deceased father and die in the process, inviting a stranger to inherit their estates".
Long live Africa!
Long live the Awakened Power of the African in this generation!
Written by: Charles Yeboah (Sir Lord)
Contact/WhatsApp: +233249542111
Email: [email protected]