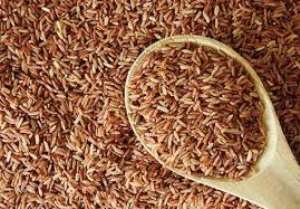 Although most nations in Africa have gained independence from their colonial masters they are yet to attain the required economic freedom. Apart from going for loans regularly from developed nations to fund development projects they continue to export raw materials and import large quantities of rice and other foods.
Being agrarian it's believed they are capable of being self-reliant but are still importing food products like rice, milk, flour at huge costs to our economies..For some years now succeeding governments in Ghana have identified ways of moving out of this problem.
Since independence succeeding governments devised programs and set up workers brigade, State Farms and using slogans like Operation Feed Yourself and Industries promoting backyard gardening to boost food production. However, due to changes in governments, most of the laudable programs towards self-reliance have been abandoned with the nation which got to the point of exporting rice and other food crops stagnating into importing rice and other food items that we can produce in large quantities in Ghana.
The initiative by the current government to promote food production under one district one dam seems to be yielding good results with some farms and factories being set up to produce and package rice and other products in large quantities for home consumption and export. A local rice brand Royal Farmers Rice among the products which were launched is currently on our markets in Ghana.
A move has begun to sell the rice being produced in Nyankpala throughout the country and for export in large quantities. Besides the packaged rice there are locally produced soft drinks on the market some of which are being exported. This achievement is laudable and deserves commendation and support. what is required is that Ghanaians must be encouraged to patronize locally produced rice and other farm products produced in Ghana.
We can do so by patronizing our own rice, cassava, yams, and vegetables, meat and fish in our homes, schools workplaces, Barracks, markets, restaurants, and government canteens. GOVERNMENT establishment The Ghana police the army and prisons must be made to purchase food items from our local establishments. When that happens we shall rely mostly on our farm products thereby saving a large amount of money used in importing them.
Again we may soon be in a position to export some of those food crops in large quantities to earn for the exporters and the nation huge foreign currencies. To succeed in this positive move Ghanaians together with our chiefs must unite and work towards encouraging our farmers to embark on large scale farming.
We must also revive the operation feed yourself and backyard gardening programs introduced by the previous government of Acheampong. IN addition to the 1D1F we can make a headway .. Men and women in responsible positions such as MPs Ministers and men and women in our security system must also be encouraged to move into Agriculture as a part-time vocation as is happening in our neighboring Cote d Ivoire and Nigeria. I believe that many top and middle-level officials are already involved in farming.
To succeed in this activity the government through our banking system must provide financial support to our farmers. Storage and Processing factories must be established throughout the nation to process farm products on large and small farms.
This way we might be able to store and process the excess products on our farms. Meanwhile, let's commend those involved in farming currently for home consumption and export to neighboring nations for beginning to carve a good image for Ghana so far.
When we succeed in producing enough food crops it is my belief that we might move into producing cotton for cloths, jute for providing bags and other such products. As said earlier We must commend our farmers for their efforts. It's our hope that they will continue to work hard to redeem the image of Ghana for trying to take us away from depending on imports to feed and clothe our people.
By Alhaji Alhasan Abdulai. A journalist and executive director of EANFOWORLD Ghana Tell 0274853710/ 0244370345/0208844791