Climate Action Summit; Issues Arising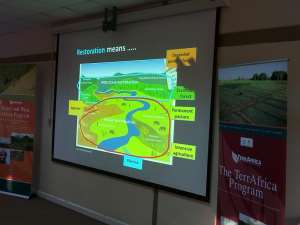 Leaders from government, business, and civil society have announced potentially far-reaching steps to confront climate change at the United Nations Secretary-General's Climate Action Summit in New York.
As carbon pollution, temperatures, and climate destruction continue to rise, and public backlash mounts, the Summit has offered a turning point from inertia into momentum, action, and global impact – if everyone gets on board.
The UN estimates that the world would need to increase its efforts between three- and five-fold to contain climate change to the levels dictated by science – a 1.5°Crise at most – and avoid escalating climate damage already taking place around the world.
However, the Paris Agreement provides an open-door framework for countries to continuously ratchet up their positive actions, and today's Summit demonstrates how governments, businesses, and civilians around the world are rising to the challenge.
"The best science, according to the Intergovernmental Panel on Climate Change, tells us that any temperature rise above 1.5 degrees will lead to major and irreversible damage to the ecosystems that support us," said United Nations Secretary-General António Guterres. "Science tells us that on our current path, we face at least 3-degrees Celsius of global heating by the end of the century."
"The climate emergency is a race we are losing, but it is a race we can win."
"This is not a climate talk summit. We have had enough talk," he added. "This is not a climate negotiation summit. You don't negotiate with nature. This is a climate action summit."
The African Interest
The African Group of Negotiators (AGN) appreciated the initiatives of the United Nations Secretary-General on climate change and the convening of the 2019 Climate Action Summit for enhancing ambition and accelerating action.
The group reiterated that the African continent is under extreme pressure more than ever due to the extreme events of climate change, including flash floods, heavy rainfall displacing thousands of people and causing deaths in North Africa, extreme drought, affecting livestock, water, crops, wildlife, and energy sector in East Africa, extreme event in the Western Africa region causing flash floods, resulting in loss of lives, displacing thousands and destroying infrastructure, and cyclones causing the deaths of thousands and destroying homes and properties in Southern Africa.
African countries affected by these extreme events are countries with less capacity and existing development challenges.
The AGN urged the need for further elaboration of adaptation planning and implementation as well as strength resilience under the Paris Agreement to address extreme meteorological events.
It expects that the replenishment process would reflect the level of ambition envisaged by the
Paris Agreement for this Africa expects that the replenishment process would conclude with a doubling of the pledges to reach at least 20 billion USD in line with the Paris Agreement vision of enhancing ambition.
Make Africa's Great Green Wall a Reality
On the eve of the UN Climate Action Summit, global leaders from government, business and civil society issued an urgent call to action to grow an 8000km natural wonder of the world across the entire width of the African continent.
The Great Green Wall, an African-led movement, aims to, at once, drive forward climate-smart solutions and bring back life to degraded landscapes in order to provide food security, jobs and thriving new economies for the communities living in Africa's Sahel region. An estimated 15% of the Wall is already underway.
Influential leaders from business, politics, media, the film and music industries gathered at Goals House in New York to spotlight the Great Green Wall as a practical, low-cost nature-based solution responding to the global climate emergency.
Participants called on governments, civil society and business to join a growing global movement to make the Great Green Wall a reality by 2030.
The Sahel – where the Great Green Wall is taking root – is a political hotspot. Nearly 80% of the land in this region is degraded, 33 million people are currently food insecure and temperatures are expected by rise by as much as 3-5 degrees by 2050. The most pressing challenges that humanity will face this century are already evident here, from food and water shortages, to climate change, drought, migration, and international terrorism.
The Great Green Wall is often cast as a green belt stretching across the entire width of Africa from Dakar to Djibouti. But it is much, much more. It is a people-centered movement to restore the health of the Sahel's eco-system and natural resources in order to build the resilience to drought of the communities living here, enhance their food security and empower them to generate new and sustainable income streams.
Major Step Up in National Ambition and Private Sector Action
Major announcements by government and private sector leaders at the United Nations Climate Action Summit boosted climate action momentum, and demonstrated growing recognition that the pace of climate action must be rapidly accelerated.
77 countries committed to cut greenhouse gas emissions to net zero by 2050, while 70 countries announced they will either boost their national action plans by 2020 or have started the process of doing so.
Over 100 business leaders delivered concrete actions to align with the Paris Agreement targets, and speed up the transition from the grey to green economy, including asset-owners holding over $2 trillion in assets and leading companies with combined value also over $2 trillion.
Many countries and over 100 cities – including many of the world's largest – announced significant and concrete new steps to combat the climate crisis.
Many smaller countries, including Small Island Developing States and Least Developed Countries, were among those who made the biggest pledges, despite the fact the they have contributed the least to the problem.
Speaking at the closing segment, UN Secretary-General António Guterres said "You have delivered a boost in momentum, cooperation and ambition. But we have a long way to go."
"We need more concrete plans, more ambition from more countries and more businesses. We need all financial institutions, public and private, to choose, once and for all, the green economy."
Youth leaders including Greta Thunberg drove home the urgency of greater action by leaders, and their determination to hold leaders to account.
During the Global Climate Strike, Mithika Mwenda, Executive Director of the Pan African Climate Justice Alliance (PACJA), made a passionate call to world leaders.
"Our children are looking for more efficient action on climate change. It must not be business as usual. And we all know this. The transition to low-carbon, climate-resilient, ecologically just and people-centred development trajectory is unstoppable. Those who stand on the way will be swept into deep seas," he said.
"The painful bit about the climate crisis is that many nations are stuck in old bad habits. Many opinion leaders and policy influencers have refused to read the signs, understand and accept the realities of the day. And let's not sugar-coat things, because only the truth shall set us free: The US President Donald Trump, knowing his word is policy for many, must stop making the climate crisis a mockery. China must stop finding places to sell its coal by funding coal-fueled projects in poor nations! Just like the Chinese, we all want clean and renewable energy".