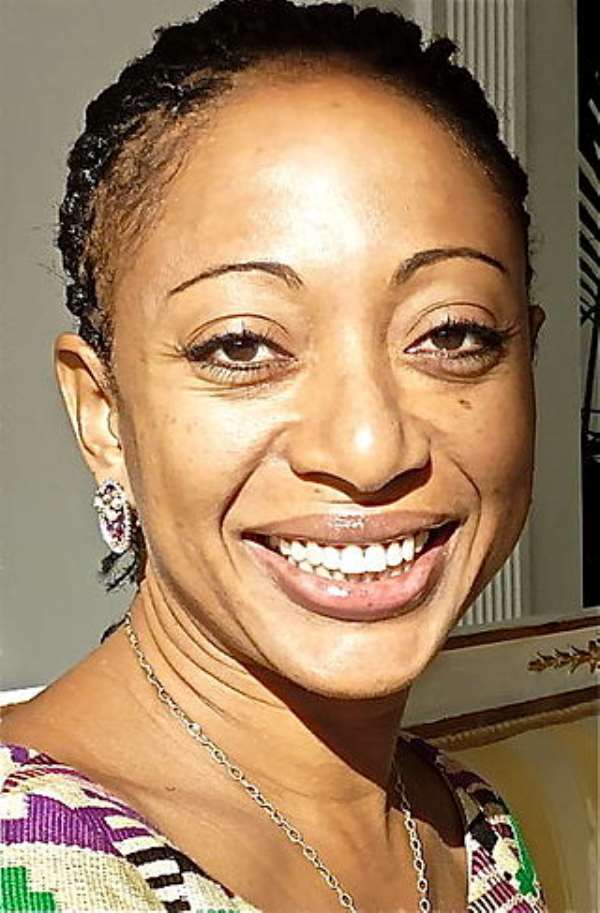 Samia Yaba Nkrumah
The Political Desk of MO Africa has picked up strong signals in Ghana which suggest Samia Yaba Nkrumah is likely to contest the Jomoro Parliamentary seat as an Independent Candidate in the 2020 elections.
The forecast by MO Africa is premised on trends and development in the CPP juxtaposed with the sharp variance of Samia Nkrumah's believe in the current CPP Leadership.
According to Samia Nkrumah, the current CPP has lost touch with the fundamental ideals of Osagyefo's original CPP. This is asserted in many interviews the former one term Member of Parliament for the Jomoro Constituency in Ghana had granted the media.
Our analysis of portions of Samia Nkrumah's utterances in the media space exhibit contrary believe in the leadership of the CPP which presupposes contesting on the ticket of a disguised CPP may not be considered.
However, considering the political history in the pattern of votes in the West African Country Ghana, contesting as an Independent Candidate for a parliamentary slot may be disastrous. The prospect of Samia Nkrumah winning the seat in the Jomoro Constituency in Ghana as an Independent Candidate is dimmed.
In the general elections in 2008 Samia Yaba Nkrumah won the Jomoro constituency seat in the Western Region of Ghana with a majority of 6,571 about 50% of the total valid votes cast beating the incumbent MP, Late Lee Ocran of the National Democratic Congress, as a first time contender but lost twice in subsequent elections of 2012 and 2016.
Samia Yaba Nkrumah was elected as the first woman chairperson of the Convention People's Party on 10 September 2011. She won the poll with 1,191 votes, and her nearest contender, the incumbent, polled 353 votes.
By this feat, she became the first woman to ever head a major political party in Ghana. Her victory was hailed as marking the renaissance of the ailing CPP, and an affirmation of the party's long-held tradition of promoting women's rights.
However, to some political pundits in Ghana, her two major political victories were propelled largely by Dr Kwame Nkrumah's goodwill.
Samia Yaba Nkrumah who is highly revered in Africa may not make it to Ghana's parliament in 2021 if the political desk of MO Africa analysis of her intention to contest as a parliamentary candidate is finally confirmed.
Samia Nkrumah was born at Aburi in the Eastern Region of Ghana in 1960 and attended Achimota School.
She proceeded to London, later completing her studies at the School of Oriental and African Studies of the University of London in the United Kingdom, where she obtained the degree of Bachelor Arabic Studies in 1991.
She also completed a Master's degree at the same institution in 1993.