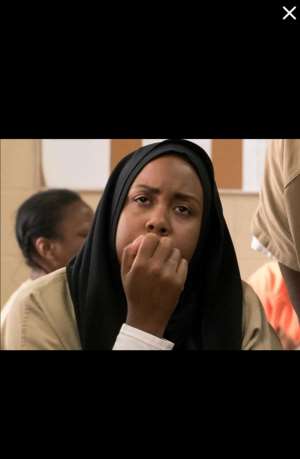 "My husband, I love you from the bottom of my heart. You are my friend, my love and my everything. I will stand by you until death separates us. I will never allow you to marry another woman in addition to me. Over my dead body. O my husband! Just understand me. I can't share you with anyone. Even if you die, I will live alone for the rest of my life". Said Ajara to her husband, Garba, in one of her rare spirited moments.
Many years ago, Ajara and Garba were two love birds whose love and affection for each other could only be compared to Shakespeare's Romeo and Juliet or even stronger. They did everything together. They were a sight to watch as they never separated from each other like twins. They loved each other very much. They lived in a nice apartment with their two children in one of the modernest villas in Kumasi.
Ajara and Garba lived in a typical Ghanaian middle class life. All was well between them until one day, Garba announced that he was taken a second wife. Ajara would hear none of that and threatened to do the worst if that was the only way to keep her husband to herself. She would kill herself.
"My wife, you know how much I love you. Nothing will change even if I marry another woman in addition to you. It just happened that I have fallen in love with this woman. I don't necessarily have to have issues with you before I marry another woman. I am only fulfilling my religious obligation. I fear hellfire more than anything. I don't want to incur the wrath of God by indulging in adultery. Since the law permits me to marry more than one woman, please my wife, my friend, my heart allow me to do this if you truly love me and want to see me in Paradise in the Hereafter". Said Emotional Garba, attempting to persuade Ajara to accept a rival. Yet Ajara persisted.
For the sake of love and peace, Garba rescinded his decision to marry a second wife. Ajara was very happy. Some women are really a hard nut to crack. They will do anything to win. Ajara was just one such obstinate women.
One late Friday afternoon, while returning from work, Garba passed by his children's school and picked them up. Few minutes home, something terrible happened and there were rumours of deaths. Ajara was in shock! Her beloved Garba and their two beautiful princesses have lost their lives in an accident very close to their house. Ajara cried her eyes out. She couldn't believe her fate. She had been widowed. Her dream life has come to an abrupt end.
She spent days and nights brooding over her fate. She convinced herself that God was not kind to her. She wanted to end it all. But for the timely intervention of Kudus, an old friend and a former class mate of Ajara, she would have taken her own life. God indeed works miraculously. Childhood friends they say are the best of friends. Sympathy led to love.One thing led to another and eventually Ajara was once again in love. Ajara now thirty nine, widowed and childless was in love again. Indeed, life is someway. Never doubt the power of God to make what appears impossible a possibility.
Ajara's newly found love, Kudus, pledged to marry her and make her wife number 3. After all, having a husband is better than living all alone. Would she even accept to marry a man who had a wife? Let alone wives? Surprisingly, Ajara prayed ceaselessly for Kudus's other wives to accept her and welcome her into their fold. Life is unpredictable. Ajara of all people? The woman who denied his husband a second wife and threatened him? Don't be surprised because there are many Ajaras in your family, your neighbourhood and community.
It was the happiest day in her life, when Kudus fixed a date for his marriage with the beloved Ajara. According to the Quran, God will try us in the things we love most. This story is about Ajara and her trial. What is your trial? Think about it.
Life is a mystery. You don't always get what you want. You must be moderate in your demands. Never curse anyone because of material things. We are travelers in this world who will certainly journey to the hereafter. Some second or third wives are enjoying more than only one wife. Some men do better in life when they add a second wife. Only God knows the future.