NDC Should Learn To Grow Beyond Just Deviated Propaganda —Okyeman Youth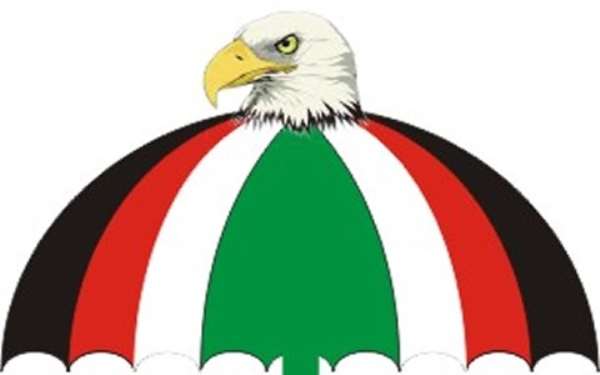 The Okyeman Youth For Development has said no youth group or groups from the Abuakwa South Constituency and its catchment areas has made any call as the National Democratic Congress (NDC) communication team is alleging.
Below is a diabolic and mischievous statement drafted by the NDC national executives for one Aikins Ofori who claims to be their Constituency Communication officer for Abuakwa South Constituency.
PRESIDENT EXPENSIVE DINNER DANCE AT KYEBI CEMETRY A WASTE OF OUR TAX PAYERS MONEY.
The Youth in the " Abuakwa -South Constituency precisely Kyebi and it's Catchment areas are calling on the President Of Ghana, Nana Addo- Danquah Akuffo - Addo to create jobs, Institutions, and other Developmental Projects that yields " Human Consumption" but not an " Ancestral Consumption".
It is barely 3 years ago that the President was sworn into office, and as a suprise, we were expecting him of doing massive Infrastural Projects within the Constituency after his Collapse of the Small Scale Mining which was the Prime job for the Youths. What we are only experiencing as at today right after the man was Sworn in as President is Only laying of Expensive Wreaths to his forefathers with red carpets at Kyebi old abandoned cemetery where the President father and other family members were laid to rest.
The President, as people from Akyem - Abuakwa now called him ' Cemetry Entertainer" has done it again this Sunday on 8th of September 2019 by wasting our tax payers money to Renovate, an old abandoned Cemetry at Kyebi where his father, J.B. Danquah and other 5 family members were buried. This abandoned cemetry has been beautifully designed by architecture with a well- tiled environment, multi - Complex wall Fence, flashy Street lights, and a well - remade decorated graves which was commissioned today Sunday.
The contract was awarded under the auspices of the Kyebi Municipal Assembly with Billions of Ghana cedis since last 6 months.
A delegation today on 8th of September 2019 was led by the President including the Military, National security, BNI, Minister's, the MCE, and other government Appointees who had a thanksgiving Service at Kyebi Presbyterian Church then thereafter a Special Mammoth Dinner Dance at Kyebi Cemetery with live music band.
From the President Speech at the Cemetery, he is yet to Complete a multi - Complex Burial Museum for Akyem- Abuakwa Kings and Queens which he is yet to cut the sod soon.
As Youths within the Municipality, we are living hardly beyond our Astronomical Limits and therefore calling on the President as a matter of urgency to create jobs for the Youths rather than wasting our taxpayers money on a yearly " Dinner Dance" at Kyebi Cemetery.
Thank you!!!
Name: Aikins Ofori
position: NDC Communication Officer
Dated: 8th September, 2019
Constituency: Abuakwa South
Tel: 0552001966
Rebuttal
It is unfortunate that the statement above from the NDC national executives is just pregnant with speculations and lies to just bring the name of the president and sons of Okyeman into dispute . To expose their lies, we will point out their ignorance from their diabolic press statement.
*SMALL SCALE MINING*
The NDC came to only destroy Okyeman by introducing "GALAMSEY" to endanger our environment and water bodies in 2009 , it is with fact that their own Hon Baba Jamal and their current chairman , Hon Ofosu Ampofo were the main brains behind the introduction of such illegal mining (Galamsey) in the Akyem communities which saw the destruction of our lands and water bodies.
The president , Nana Addo Dankwa Akufo-Addo has not collapsed small scale mining but rather has redefined the methods and approach that was been used to give it modern technological way which is going to help in a manner that will not endanger our environment and water bodies. The president has trained over 2000 small scale miners and has given them concessions to mine with all mandated regulatory bodies In a punctual manner to ensure the right things are done.
So what is the motivation behind the leadership of NDC to compose such lies saying the president has collapsed Small scale mining which was the prime job for the youths ? In setting the record straight, Farming has always been our prime job in the Akyem communities until NDC government introduced Galamsey in 2009, which they refused to regulate.
*JOBS FOR THE YOUTHS*
It is very ungrateful to say we have not been given jobs and we know the honest "Akyemkwaa" won't fall for the lies in the statement issued by the NDC to make mockery of Akyems . we will like to mention just a few to expose the NDC on matters concerning Jobs within Akyem .
(1) We have benefited from YEA recruitment and the numbers are uncountable. We have not had such opportunities like this in the past as compare to what we are witnessing now.
(2) Youth In Afforestation has recruited over 500 youths from Akyem
(3) The introduction of NABCO has also reduced unemployment in Akyem communities, and we can count not less than 500 graduates from Akyem benefiting from it .
(4) Youth into small scale mining were sent to UMaT to study on modern way of mining, concessions has been given to them as regulatory bodies have been tasked to ensure they operate in accordance with the mining laws and regulations.
(5) Over 70 Youths have been recruited into the Local Government service .
(6) MoFA has recruited over 1000 youths to various districts and municipalities .
(7) Under Planting for Food and Jobs, we can boast of over 700 youths in some parts of Akyem participating .
(8) The NEIP has also been of great help to Akyem youths who are interested in setting up their own businesses.
(9) The establishment of 1D1F in Akyem areas has our youths Jobs to do directly and indirectly.
(10) Masloc has also given loans to traders in some parts of Akyem to expand their trade . We know a number of Youths who have been assisted with "Aboboyaa" on work and pay basis.
*EDUCATION OUR PRIORITY*
We will like to bring to the attention of the NDC that Education has always been our priority as Akyems, therefore we have taken advantage of this government's initiative by decentralizing Scholarships to District levels for easy accessibility to all. Maybe they don't have interest in upgrading themselves to acquire more knowledge in this 21st century where the masses are known to be discerning, they can adjust their busy schedule of concocting lies to rather enroll in the Free SHS and that can save them from constant lies and embarrassment .
We are appealing to the general public to ignore their press statement, also and advice to the NDC, they should at least be reasonable in putting out Press statements by being objective than spewing lies . They should stay away from cheap propaganda and useless attention.
Thanks
*SIGNED*
*Nana Yaw Osene-Akwah*
(Convener, Okyeman Youth For Development)
0554547843