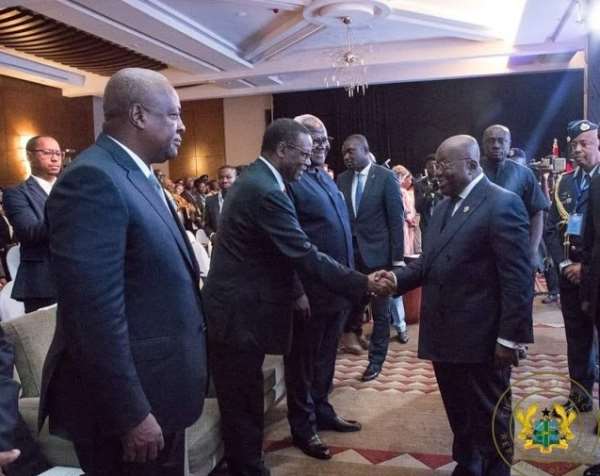 All over the world, different formalities exist for initiating peace agreements among individuals, families and states. Generally, besides literal kisses and oath swearings, hugs and handshakes are used as signs of peace.
That said, throughout 5th up to the 15th centuries, handshakes were the most favoured mechanism for sealing deals because within those periods peace agreements and treaties were rarely documented. And since those times handshakes had never lost their regard as a form of introductory communication.
It is interesting to note that, in recent times handshakes are still appreciated as a form of introduction meant to initiate conversation both in social and professional settings. However, within professional setting, its application holds a lot more weight than a mere unspoken gesture for exchanging greetings. It reveals a lot about the type of person we are, and how we feel in a given situation whenever we shake hands with one another.
More often, some handshakes may be expected and others may be unexpected. Be that as it may, handshakes that are expected but never happen are even more symbolic. In this way, a Ghanaian professor of political science at MacEwan University in Edmonton, Chaldeans Mensah, admits "handshakes are routine but they capture a deeper meaning when they occur between adversaries."
Recently, the happening at the maiden edition of the Kofi Annan Peace and Security Summit has put two Ghanaian political figures' public handshake on a spotlight at a very crucial forum that supposed to discuss global peace and security challenges of our time.
In what has been described as a diplomatic shock, the president of the Republic of Ghana, His Excellency Nana Akuffo Addo was spotted on camera, smiling and nodding, as he engaged in handshakes with sections of eminent guests that were lined up to catch the president's pleasantries. Unfortunately, as the moment came to extend the same courtesy to the former president, John Mahama, the president unlookingly rushed the handshake by avoiding the former president's smiles and eye contact.
At this juncture, one may ask: why would the president that has exchanged pleasantries with the former president in the past suddenly become unfriendly and undiplomatic? Surprisingly, the brief summit video which is currently trending on social media, sought to selectively create a scene that makes it possible for everyone to admit that something is necessarily left out, especially, of a programme that is purposely put together to discuss international peace and security—and that thing could be the growing political intolerance in Ghana.
It is possible to argue that, the president, by unusually rushing his handshake and making immediate eye contact with the former president and then looking away, he is being intolerant. But I think there is another twist to this clever manoeuvre that needs to be examined.
As a country with varied ethnic backgrounds, our domestic political differences would continue to emerge; but anyone that occupies the high office as the head of government machinery must always find mechanisms to regulate his or her actions in line with pro-social values without making his or her personal feelings public.
It stands to reason that, until a government in power rises up and offer an open-arm leadership that accords respect and dignity to whoever deserves one at home, and avoiding acts that make governance in Ghana deceptively attractive, anything else it does to impress the international community is just a political window-dressing.
Honestly, while some people see nothing wrong with the president's recent selective handshakes, there are those who symbolically admitted the incidence at the Peace Summit spoke volume of the rising temperature of insecurity within the president with regards to the economic distress and other happenings in the country.
So, could it be that the president's limp and look away handshake with the flag-bearer of the main opposition party was a sure confirmation that he was simply being "Mahamaphobic" because of his opponent's growing popularity?
Komla Lokoe.
[email protected]