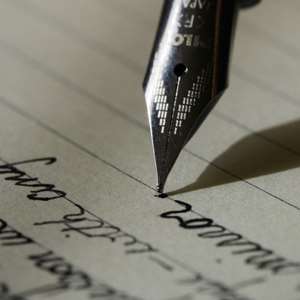 Organisation decides everything. Politics like football favours the team with the superior or better strategy. A team without a winning strategy is no team at all. You can have all the money in the world and the best brains that you can think of but if you fall short of a well organised winning strategy, you will not succeed. These are some few strategies I believe can be of great help to candidates for election or any serious politician.
Meetings: One of the effective political organisation tools which date back to time immemorial is meeting. Meeting can be in the form of group meetings, town hall meetings and one on one meetings. In this form of strategy, an aspirant solicit for views or share his or her vision with the target group with the aim of convincing them to support his or vision.
Revolutionary Approach: This is where an aspirant is able to stir the emotions of the people to get them to back his or her agenda. This can be done in the form of demonstrations or protests. This is by far the cheapest way of winning hearts and minds of the people. Do your research and unearth their problems. Make yourself the champion of their problems. Stir up their emotions and they will deliver victory to you.
Door to Door Approach: In this method, an aspirant visit the target group at homes, markets, lorry parks,etc and interact with them. It is the perhaps the most efficient way of campaigning. In doing Door To Door campaigning, effort must be made to distribute fliers which contain brief campaign messages of the aspirant. This kind of campaigning involves lots of walking so deliberate attempt must be made to identify groups or individuals who are most likely to vote for the candidate. Door To Door doesn't mean you should waste your time in an area where you are not likely to get a single vote. On the flip side, a team put together by the campaign team can target not too favourable places to reduce the burden on the candidate or aspirant.
Prompting: prompting is the method of going round to remind voters to come out and vote on election day. It can also be done through sending text messages or direct phone calls. In prompting, the target group must be well known. You prompt those you are sure will vote for your candidate. In delegates congress, a bulk text message can do the trick for a candidate.
Branding: An aspirant must stand for something. What cause does he or she intends to project? Is He or she with the poor or the rich? Is he or she credible or not? Based on your cause, you grow your brand. The brand must come with simple and attractive slogans such as the man of the people, the grassroot commander, new leader new hope, Sankofa, the devil you know is better than the angel you don't know, gentle giant, asumdewehene, Junior Jesus,etc. T shirts and posters must be branded with the slogans to appeal to the voters. It is not by accident that successful businesses have mottos. It says what they are. A politicians slogan sums up who he/she is. For instance, Obama used the expression YES WE CAN. This is a simple message but loaded with several interpretations. "America can elect me as the first black president. Yes we can. We can make America better than it is. Yes we can". These some possible interpretations.
Name and Face Recognition: It wasn't surprising when in the recently held NDC presidential primaries held in February 2019, John Mahama won a landslide. Some of the candidates names appeared new to the delegates and even when they knew them, some did not know their faces. This is what is meant by name and face recognition. John Mahama had the highest name and face recognition even among kids. Prof Joshua Alabi who came second suffered in this regard. He had to do several rounds of campaigning in places John Mahama had to just show up in a minute. Face and name recognition can be enhanced with posters, banners, t-shirts and placards branded with the face and name of the candidate. The name should be easy to pronounce and loving. Some names are not politically marketable. As such they should not be used for campaigning. I am referring to names which are very difficult to spell, pronounce or remember.
Mass Rallies/Pomp And Pageantry: Psychologically, big rallies are done to show strength and intimidate opponents. It usually involves busing supporters from different locations to one centre. It is the most expensive political organisation strategy and the least effective. Personally, I will rather advocate for town hall meetings or door to door approach to mass rallies. In 2008 and 2016, mass rallies accounted for the NPP and NDC defeat respectively. Whenever politicians resort to musicians and celebrities as tools to entertain crowds as a way of winning election, they almost always fail as the history of Ghana has shown. Moreover, Ghanaians are becoming increasingly disillusioned with politicians due to promise and fail over the years. Therefore, it is often the political activists who turn up for mass rallies making such rallies a replication of the almost the same crowd. There were some people who took part in all the Unity Walks organised during 2017/2018 by the then former president who is now the presidential candidate for the NDC for 2020 election. Mass rallies should be the least organised by a candidate or a political party because of its deceitful appearance.
Human Resource: Just like the game of football, players like Lionel Messi, Christiano Ronaldo and Mohammed Salah almost always make the difference in times of difficulty. Experience and quality hands are very essential in political organisation. Loyalty is key. Loyalty has three sides like a coin. The two flat sides and the edge. The edge is always dicey and must be handled with great caution. One side of the coin is the volunteer/volunteers and the second side is the other flat side which is the aspirant or candidate. The edge is the exit. Loyalty is reciprocal which means both the volunteer and the candidate must respect each other and keep their side of the bargain. This is very important. Example, it is not appropriate to name Mr A as your Campaign Manager only to stab him in the back by using Mr B as the real Campaign Manager. As soon as that happens, the one who feels undermined can quit. In political organisation losing certain key people in the heat of the campaign can have dire consequences. Everything possible must be done to resolve issues that may arise in the course of campaigning.
Campaign Team/Committees: Effort must be made to set up committees to spearhead a campaign. A campaign without a team is like a human being without a head. I recommend the following teams or committees.
A. Central Committee: The Central Committee is the main Campaign Team that supervises, strategises and take final decision for the campaign. It usually consists of Representatives of all the committees of the campaign. It must be chaired by a person other than the candidate. People sometimes appear angelic before a candidate for their personal gains. Truth hurts as we say hence it is not proper for a candidate to chair his own campaign team if he or she is serious. There are people who will never speak the truth to the candidate in his face but will pour their hearts out before a third party. A different person with lots of experience in politics and political organisation should be made to chair or coordinate a campaign. Politics is a complex business and it requires a complex person to manage it.
B. Communication Team: The most successful businesses hire the services of most sophisticated and efficient public relation officers to promote their brand. Those organisations which ignore communication are bound to fail sooner than later. Politics thrives on how popular or unpopular one is in order to win or lose. In politics silence means guilty. Any accusation leveled against you means you are guilty of it until you respond appropriately. Politics is about public opinion not law. You can win your case in the court of law and still be guilty in public court of opinion. This is why there is the need to establish a well trained committee or team of communicators as part of the organisational structure of the campaign. The Communication Team must be led by a respectable person. A person who commands respect among his/her peers and in the media is an excellent candidate for the position of a communication team leader. The message is as important as the messenger. Recently, COP Tiwaa Addo Dankwa suffered a backlash because she erred in saying she only meant to give hope to the families of the kidnapped Takoradi girls. If she had relied on professional PR persons within the Ghana Police Service, the result would have been different. They would have picked words that would soothe the public.
Social Media Communication must be led by a person with large following. For instance, John Dumelo with millions of following on Facebook will do a much better PR job on social media than someone with few hundred following and not even known beyond his house. Writing is an art so messages posted on social media must be crystal clear and expertly couched to attract the required target group.
C. Dispute Resolution Committee: There are no perfect human beings. Conflicts and problems are bound to occur in the course of time. Very matured people like reverend ministers, chiefs, counsellors or mallams should be engaged to lead the conflict resolution committee. Alternatively, respectable persons can fill the gap. The members should be people with no bias. This committee should step in to iron out issues that may arise among members of the various campaign groups. Effort must be made to avoid scandals and defections because that will definitely go against the interest of the candidate or aspirant.
Designations and Responsibilities: Every member of the campaign team must have a clear defined function to avoid conflicting roles. Under no circumstance should anyone become a jack of all trades. Someone may accidentally over hyped his or her own importance and begin to seize every opportunity to poke his or nose in everything. To avoid that assign responsibility to each member of the team. Complaints and problems should be attended to as early as possible so that things don't get out of control.
There are several political organisation strategies like unity walks or keep fits. If the keep fit is organised locally without people having to travel from one place to the other ie creating a deceptive popularity then that is is also fine. However, I think a spontaneous reaction of a crowd which I call a Revolutionary Approach will be more effective in making a change in favour of a candidate or a political party working to gain power.