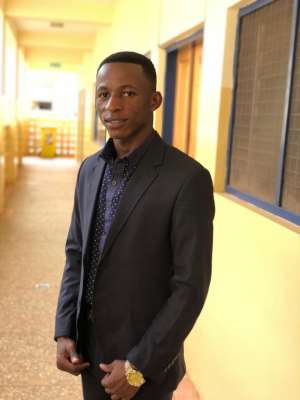 Emmanuel Atta Afriyie
PHC is an essential health care based on practical, scientifically sound and socially acceptable methods and technology made universally accessible to individuals and families in a community through their full participation and at a cost affordable to them. PHC includes but not limited to basic medical curative care at the community, sub-district and district level. It focuses on promoting health and preventing illness. The PHC approach pays attention to and addresses the many factors in the social, economic and physical environment that affects our health.
Health is a fundamental human right according to the Alma Ata declaration of PHC. Healthcare is the maintenance or improvement of health via the prevention, diagnosis, and treatment of disease, illness injury and other physical, mental, and social impairments in human beings. A lot of polices to ensure the sustainability of access to health has been strategized. These include the implementation of the national health insurance scheme (NHIS), Community-based Health Planning and Service (CHPS). The PHC movements tried to provide rational, evidence-based and anticipatory responses to health needs. Achieving this require that citizens expectations about health and health care are taken into account.
In as much as we are looking forward to achieving the highest attainable level of health as stated in the Alma Ata declaration of PHC "An acceptable level of health for all the people of the world" ,some few flaws pertaining to our health care has been identified. There is a growing realization that conventional health care delivery, through different mechanisms and for different reasons, is not only less effective than it could be, but suffers from a set of ubiquitous shortcomings and contradictions. This article seeks to enlighten unsafe care, misdirected care, fragmented care, inverse care and impoverishing care as some of the shortcomings that strongly affects our health care delivery system in Ghana.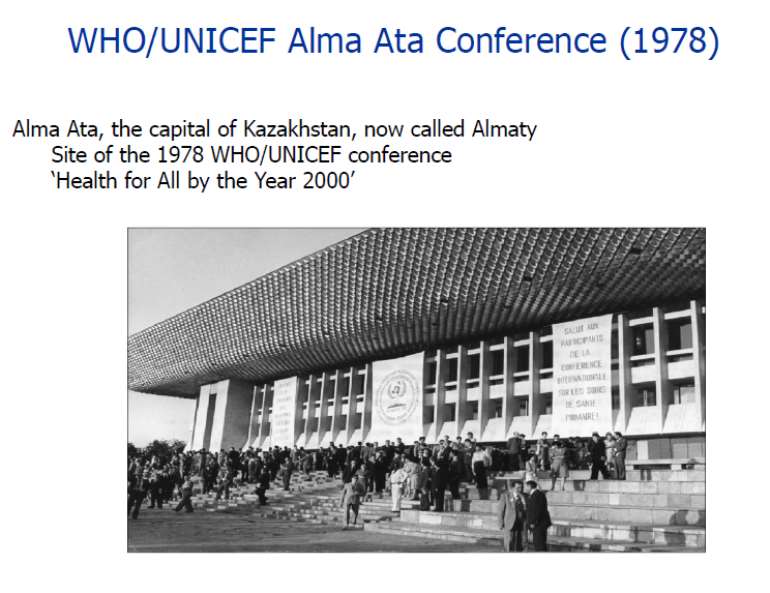 To begin with, unsafe care. The poor system design of our health care makes it inept to ensure safety and hygiene standards which leads to nosocomial infections. Moreover medication errors and other avoidable adverse effects that are underestimated cause of death and ill-heath are as a result of the unsafety in our health care delivery.
In addition, misdirected care is among the most dangerous shortcomings of health care delivery in Ghana. A lot of resource allocation are clustered around curative services neglecting the potential of primary prevention and health promotion to prevent most of the disease burden. The misdirected care in our health care seems to violate the Alma Ata declaration of comprehensive health system "PHC addresses health problems in the community providing promotive, preventive, curative and rehabilitative services."
Furthermore, the fragmenting and fragmented care in our health care system is one important shortcoming which poses a danger to our health. The excessive specialization of health care providers and the narrow focus of many disease control programs discourage holistic approach to the individuals, and the families they deal with do not appreciate the need for continuity in care. Health services for poor and marginalized groups are often highly fragmented and severely under-resourced, while development aid often adds to the fragmentation.
Also, inverse care is an important shortcoming of health care delivery. The availability of good medical care tends to vary inversely with the need for it in the population it serves. People with the most means whose needs for health care are often less consume the most care, whereas those with the least means and greatest health problems consume the least. Public spending on health services most often benefits the rich more than the poor. This disagrees with the concept of PHC which plays much emphasizes on equity rather than equality.
Finally, impoverishing care is also an important shortcoming of health care delivery. High health care spending as well as out of pocket spending places a considerable financial burden on households. Most people fall into poverty because of their huge expenditure on health care. Furthermore, most poor patients die from a manageable disease due to their inability to afford treatment.
In conclusion, since health is an important factor in achieving a socioeconomic development of our country, let us all contribute in a spirit of partnership to sustain health and ensure that healthcare is delivered in a safe and holistic manner which involves a comprehensive care emphasizing especially on promotive and preventive aspect rather than limiting it to the curative aspect whilst taking into consideration the financial difficulties of patients. Moreover, governments should formulate plans and implement policies that will respond to health more equitably other than equally.
ARTICLE WRITTEN BY
EMMANUEL ATTA AFRIYIE
B.Sc PHYSICIAN ASSISTANT
UNIVERSITY OF CAPE COAST.