Accra: Ablekuma Breeding Rapists, Robbers And Others
…As Residents Call For Help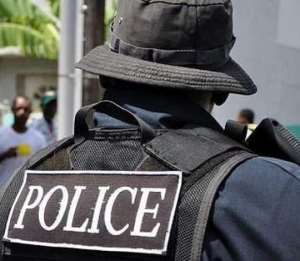 It appears the Ablekuma area in the Ga Central Municipality of the Greater Accra region is now a fertile ground for all sorts of criminal activities.
There are disturbing reports from residents to the effect that teenagers who have become drug addicts and turned prowlers have often unleashed terror on residents, passers-by and strangers.
These miscreants have made the Ablekuma Park and the Cemetery routes their flashpoint where they carry out these activities in ambush.
A rape incident was recorded last year involving a lady who had closed from church around 9: pm in the night.
Little did she know that she would be attacked but unfortunately three guys pounced on her and forcibly had sex with her in turns.
"A lady stranger was coming from church one night and took the cemetery route. She didn't know it was dangerous at night. She was attacked by three guys who covered her mouth and raped her one after the other in turns. The area is very risky at night and I would advise people never to use this route especially at night," a resident bitterly recounted and advised accordingly
In another instance, a man who had just left for work few metres away from his house, had his Toyota car snatched from him in the morning around 8:30am with no traces of the vehicle till date.
These dreadful occurrences among other disturbances are creating fear and panic among the Ablekuma residents.
According to the residents, this comes as no surprise since the youth in the area mostly teenagers have resorted to drugs, Alcohol abuse, gambling and truant lifestyles.
The worst situation is where these miscreants send their younger siblings and relations to go and buy them these drugs.
"These small boys are sent every day to buy wee, alcohol, Tramadol among others for their rogue brothers so you can imagine the sort of immoral training they are receiving," Mike Akanyani, another resident lamented.
"They attack people at night and in the day after indulging in all kinds of activities including mixing of Wee or Ganja with strong energy drinks among others in an attempt to raise their libido. They end up charged high ready to perpetuate those heinous acts," a concerned resident who gave her name as Hannah Pappoe, told this reporter.
It was also revealed by checks that teenage pregnancy is assuming a high rate in Ablekuma as a result of rape cases.
The residents are further raising concerns and calling for urgent intervention from the government and the security agencies to swoop on the criminals at unannounced hours.
They admitted that the Military has helped by raiding the ghetto from time to time but their efforts are not enough to deter the criminals.
Women, school children, young girls and ladies, who use the cemetery route to get to their homes are exposed to all kinds of attacks.
Madam Theody who lives around the Ablekuma Park had this to share about the whole situation:
"Wee" is never a good thing to engage in and abuse. If you live in this area with your teenage children who always see these things, it might entice them to practice what they see. I do not want my children to copy their lifestyle. They always steal from us anytime you forget to put your things in order.
…Anytime you talk about their bad attitude, they mark you down and get your things stolen at night or snatch your phone from you. We are not safe here around the cemetery. I think the government should build a fence wall around the cemetery to stop these encroachers and squatters."
A student who spoke on very strict conditions of anonymity said "we always see them here in the area, they pollute the environment which disturbs us a lot. We are always not allowed to go out at night, just for our safety. Most of my classmates and friends end up joining these Wee smokers. They do not complete school because of the bad companies they keep joining."
It has become very difficult for parents to raise their children along with high moral standards due to the bad company the inhabitants keep.
On education in the area, the only government basic school which was built for the community has been occupied by nearby communities instead of the true Ablekuma indigenes.