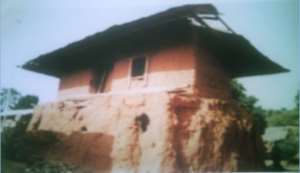 Current educational system has proved incapable of changing negative attitudes.
The difference between the poor and rich nations is not the age of the nation. This can be demonstrated by countries like India and Egypt, which are more than 2,000 years old and are still poor countries.
On the other hand, Canada, Australia and New Zealand, which 150 years back were insignificant, today are developed and rich countries.
The difference between the poor and rich nations does not also depend on the available natural resources.
Japan has limited territory, 80% mountainous, unsuitable for agriculture or farming, but is the second in world's economy. The country is like an immense floating factory, importing raw materials from the whole world and exporting manufactured products.
Second example is Switzerland, it does not grow cocoa but produces the best chocolates in the world. In her small territory she rears animals and cultivates the land only four months in a year, nevertheless manufactures the best milk products. A small country which is an image of security which has made it the strongest world bank.
Executives from rich countries who interact with their counterparts from poor countries show no significant intellectual differences.
The racial or colour factors do not evince importance\; migrants heavy in laziness in their country of origin are forcefully productive in rich European countries.
What then is the difference?
The difference is the ATTITUDE of the people, moulded for many years by EDUCATION and CULTURE.
When we analyse the conduct of the people from the rich and developed countries, it is observed that a majority abide by the following principles of life:
Ethics as basic principles.
Integrity.
Responsibility.
The respect for laws and regulations.
The respect from majority of citizens by right.
The love for work.
The effort to save and invest.
The will to be productive.
Punctuality.
In the poor countries a small minority follow these basic principles in their daily life.
We are not poor because we lack natural resources or because nature was cruel towards us.
We are poor because we lack ATTITUDE. We lack the will to follow and teach these principles of working of rich and developed societies.
We are in this state because we want to take advantage over everything and everyone.
We are in this state because we see something done wrong and say – 'let it be'.
We should have A SPIRITED MEMORY AND ATTITUDE…
Only then will we be able to change our present state.
If you do not forward this email nothing is going to happen to you. Your prized animal is not going to die, you won't be sacked from your job, you won't be having bad luck for seven years, nor are you going to get sick.
But if you love your country try and circulate this message so that as many people can reflect on this and change. But change does not come easy. It comes at great cost.
Think about it ….. ANONYMOUS.
INTRODUCTION

If education really means, 'acquisition of knowledge to improve on one's environment', then it is practical to deduce that the state of Ghana today is the measure of the quality of education we have had all these decades. Our environment is composed of the socio-cultural, economic, political and natural resources we have, and these are supposed to be moulded and bound by education as mortar for edification in proportional measure, for sound and sustainable development. But this is the exception in Ghana.
.
Thus the reality is that, the relevance, value and quality of education must be measured by how successfully or otherwise the educated, from our institutions of learning, have managed and are managing the ship of state up to today. As Ghanaians, are we happy with how our systems are functioning? Are we content with our standard of living? Are we proud to be Ghanaian? What achievements have we chalked? Has Dr Nkrumah's boast of proving to the world that the Blackman is capable of managing his own affairs been vindicated?
The answers to these searching questions and many more do not give any pleasant answers. Ghana is hardly self-reliant in any sphere of its life. Even food that is basic saw huge imports of between $450 million in 2008 increasing to $2.1 billion in 2016. Sanitation which is basic has become a huge challenge. More than 240 people died of cholera in 2015 in Accra alone. The best we could do to address our sanitation problems was to change the crude name 'tankas' to 'sanitation engineers'; left gutters choked with malaria-invested mosquito larvae while busy importing treated mosquito nets to fight malaria, as we trudge and stumble over piles of refuse and sniff rotten odor all day long.
How do policy makers in the educational arena feel when the performance levels of our national life consistently face noose-dives all these years? Do they feel any sense of culpability that it is the educational system that sharpens the human capacities and for that matter cause of failures in national life? Do they not feel the guilt of national failures have direct bearing on the type of education we have given ourselves over the decades? Do they feel it?
Our education has not helped us develop any indigenous technology, game, sport or vocation into a national effort let alone international with their job opportunities along the value chains. In this state of uncertainty, national challenges are pitiably addressed through the partisan eyes of the NPP and the NDC. Mediocrity has become the standard such that the vast majority gets skeptical about big dreams and visions.
We have Ghanaians attaining very high professorial, doctorial and multiple degrees; we often say education has 'improved' yet it is now that we are found most wanting in addressing our local challenges.
They speak big and bitter professorial and doctoral English which mean very little to our lives.
More tragic is the vogue of introducing the English language to our kids from home at the expense of local languages and local development. And it is the educated who in their straits reason that, English being widely spoken, gives an advantage. They have forgotten that the English language can never help one to extensively and effectively understand his/her local environment and therefore get resigned to the challenges therein; the very reason why our development is so disappointing.
As Agbemebiase reveals in his study, 'Thus, not only do Ghanaian school children deal with different languages, but they also deal with the culture of the English language, which does not include African thought systems'.
I hope all are listening to the bad English expressions that have taken over our airwaves and television stations. Listen to PROs, or Journalists and you wonder what kind of education goes on here.
While these go on, our moral life, values and value systems are crumbling within our thoughts and emotions. The Korle Bu Teaching Hospital suffered its most grievous management upheavals when 'men of God', well-educated and politically connected assumed duty. The heinous crimes committed there give cause for worry.
Indeed Rev Tsivanyo's uncle in Ɖeɖedo, Volta Region had long concluded that, University, syllabized in the Eue language rhymes and means, 'yi nava fi fi'; to wit, go and steal. The late Tsiami Paul Aka of Ve-Gbɔdome had consistently told me from the 1980s through 1990s that, 'the educated have destroyed Ghana'. The uneducated are disappointed in the educated; and they have cause to believe so. Yes, local vocations bequeathed by uneducated parents have collapsed under the watch of 'educated' children.
The illiterate blacksmith, who employed two persons at his foundry, has lost all because he had sent the son to school: the foundry has been lost and the child graduate unemployed. The educated son trained as a mechanical engineer could not manage, let alone sustain and expand on the foundry. He is also a member of the Unemployed Graduates Association.
The uneducated oil-palm plantation owner weeps in his grave because his educated graduates have sold the palm trees and are litigating over the parcel of land bequeathed to them. They have also joined the Unemployed Graduates Association. The value of moribund education. Damning conclusions from illiterates I have come to agree tacitly with. And this calls for soul-search.
Thus, the overall performance and functionality of the educated is the real larger picture of measuring how successful or not our educational system has been, and most likely to be into the future. The measure of what grade one had or a school scored is not the real measure. It is however not strange that our basic determination of what 'quality education' is, is wrong. This is wrong because the nation has no vision that directs and drives the educational system to design appropriate human capital development required to build this nation within our socio-cultural milieu for sustainable national development.
In the absence of these, anywhere takes us everywhere and our standard of measure of success seems to be the mere ability to speak English. The capacity to speak English has become the measure for aptitude, competence, intelligence and skills. It is dangerous.
CURRENT EDUCATIONAL SITUATION
Transforming Teacher Education and Learning (T-TEL) Ghana is a four-year Government of Ghana Programme supported by UKAid. It is under the theme: Preparing the next generation of teachers to build Ghana's future'.
The aim of the programme includes the realization of Government that, 'the quality of teaching and learning has not kept pace with modern-day needs of our rapidly changing nation'. It further reveals Government's effort to, 'ensuring Ghana's schools have high performing, well trained and empowered teachers…'
But most critical is the admission that, 'Evidence shows that student teachers lack proficiency in the basics and are not receiving the support they need to inspire and educate children to fulfill their potential, as meaningful contributors to our society'.
The key issue is how the educated meaningfully contribute to societal development. Citizens are educated to come and improve on societal standard of living. Is this four-year programme the game-changer? Or is it within the fold of previous reforms that have failed to prepare the next generation for the future? Let us take a radical but far-reaching look at the whole system again. These are outcomes of some social qualitative study conducted over the years.
RESEARCH FINDINGS ON GHANA'S EDUCATIONAL REFORMS
Various educational reforms have been undertaken in Ghana since independence with the aim of improving on national performance. In his research paper on, 'THE UNENDING CYCLE OF EDUCATIONAL REFORMS IN GHANA', Dr Steve Tonah of the University of Ghana states that, 'This paper analyzes the education reform policies of various Ghanaian governments since independence in 1957. It establishes that the reasons given by successive governments for introducing an education reform has been very similar. Ghana has had numerous education reforms and reviews of existing education systems. These reforms have largely not been able to deliver upon their promises, leading to recurrent calls for reforming the education system'.
Dr Tonah stated in his Abstract that 'Since independence in 1957, there have been three major educational reforms, that is, in 1961, 1967 and 1987 and there have also been several reviews of the education system, notably those in 1966, 1974, 1993 and 2002. The search for an 'ideal' education system for Ghana has, however, remained ELUSIVE(emphasis). The paper argues that the reform of education in Ghana should be seen more as a political programme rather than a well-planned and realistic attempt to resolve the challenges facing the education system'.
He concluded that, 'It is therefore unlikely the 2007 education reform will be different from previous ones'.
Similarly, Mr Osman Acheampong in his feature article, 'Education Reform. What reform?' at ghanaweb.com 10 August, 2009 states, 'The new educational system was almost forced unto Ghana by the IMF. The Rawlings led government had no choice but implement it as part of its Structural Adjustment Program. In lieu of this the government did not think through it much, let alone address the political and socio-economic issues that had led to the failure of the old system. Many scholars continue to argue that the new system is better than the old system in several ways'.
P.G.E. Agbemabiase in his dissertation for the award of a doctorate on the topic, 'Emerging themes in Education Reforms in Ghana as seen through Education Reforms in the United States', reveals that, 'The issue of provision of skill training facilities and language in formal education in Ghana has long been debated extensively among numerous "dynasties" and "moguls" in Ghana. The debate became essential because education is seen as crucial to the socio-economic and political success of the individual as well as the society and the nation as a whole. On the other hand, the discussion about language in formal education in Ghana was not among dynasties, moguls, linguists, educationists, or psychologists alone, but also among economists as well. The importance attached to education and the interest in it was also due to the fact that, "traditional African societies, including Ghana, have a remarkable history of educational tradition"(Nwomonoh, 1998, p. 4).
'Indigenous ethnic groups in Africa used education to "transmit cultural and linguistic identity; develop skills for men and women; prepare youth to respond to pressing problems found in the communities, and to initiate development programs for the society"(Nwomonoh, 1998, p. 4). Thus, as a component of national development, "issues of language in education are linked to language policy and economic development in Ghana" (Agbedor, 1994, p. 6).
'…..Since independence from Britain in 1957 through to post-colonial periods of the Nkrumah Era (1951-1966), the Ankrah and Busia Era (1966-1972), the Acheampong, Akuffo, Rawlings and Limman's Era (1972-1981), and Rawlings (1981-1986), numerous reforms have characterized Ghana's education system. The reforms became necessary because Ghanaian educational system inherited, since the Nkrumah era, have systematic flaws through indiscriminate importation of European models and concepts of education, which ill-suited Ghana's social, cultural, and economic systems. The reforms initiated in Ghana's educational system included objectives of education, teacher education and the preparation of teachers for Ghana's multicultural and multilingual classroom.
'Although Ghana's educational reforms were aimed at the diversification of the curriculum, studies of the history of policies on education in Ghana (Mc William and Kwamena-Poh, 1975; Bening 1990) indicated the education reforms did not meet the cultural and linguistic diversity of the Ghanaian population. Other studies, such as education reform and social change (Foster 1965; Ahiable-Addo 1980; Scadding 1990; Antwi 1990), and the churches' contribution to educational expansion (Bartels 1965; Smith 1966; Quist 1994) revealed that reform agendas identified problems associated with 'issues of language and the goals of education in national development' (Agbedor 1994 page 13), yet, these issues were not resolved. In addition to issues of language, Ghanaian politicians after independence saw the need to close the technological gap between the economic powers of the West and Africa, particularly Ghana, and indiscriminately adapted characteristics of Western educational system.
'The adaptation of Western educational system seemed to have led to the formulation of bourgeois prejudices against manual labor, which in the end created a new privileged class system of highly educated Ghanaian persons. Ghanaians saw higher education and white-collar jobs as the only way to unbound mobility, material prosperity, social prestige, and political power. This seemingly led the Ghana Government to utilise national funds for higher education instead of improving K – 12 educations. This educational policy created an educational system that led to income disparity between the small, educated elite and the mass of the Ghanaian people who had little or no education. The vision of an education that meets Ghana's socio-cultural, economic and developmental needs became marred needing further reforms to provide needed educational outcomes.
'Largely, the education reforms in Ghana were initiated against the background of an education system that was widely described at varied points as dysfunctional, undemocratic, oppressive and inefficient (Ghana, 1966a; Education Commission (EC), 1986; Fobi-Koomson and Godwyll, 1995)'.
UNANIMYTY IN REFORM FINDINGS
From the submissions quoted above, it can be concluded that, several years of experimentation, is an educational system that has amalgamated demands from all the stakeholders of education but has severely compromised on functionality and quality. The challenge now is to create a system that provides high value of professionalism and passion for excellence and at the same time offering adequate rewards for achievement.
Initial analysis of the information from the system shows that problems with teacher training may not entirely be that of syllabus content but also importantly the creation in the trainee-teacher of professionalism and the commitment to jealously guard and protect the profession. That drive cannot be attained in isolation. The new Teacher must see him/herself as a professional who will not compromise on the standards of the profession. But these can hardly be because it has to emanate out of a conscious intent designed for education from a national vision.
Thus 'Transforming' teacher education and learning therefore emphasizes the admission that, earlier reforms failed to keep 'pace with the modern-day needs of our rapidly changing nation'.
This agrees with the results of my study into 'the lack of sustainability in national development in Ghana' (2003-2006), out of which was designed an appropriate response in the 'BACK TO ROOTS ADVOCACY and TRAINING TOOL'- a probing, animation, motivational and attitude transformational tool for increased productivity, wealth creation and sustainable national , development.
WHAT IS THE VISION?
The lack of a defined national vision and its compelling direction for education has left systemic development gaps in the life of the country. This T-TEL programme is a firm realization of this difficult difficulty, but just as the previous, not entirely the solution.
'Transforming', in this context recognizes 'changing the mind, attitudes and behaviour' of all the players directly and indirectly involved in education: trainers of tutors, tutors, teacher trainees and pupils, parents, donors etc. it must be in a way that responds effectively, responsibly and appropriately to deliver services meritoriously within the Ghanaian environment to the service of the people. It calls for redesigning and adoption of new and appropriate approaches and methodologies to teaching and learning among others.
'Transforming', is also an admission, and agreeing with the positions above, that the previous approaches to education for development have not been as successful as expected, and therefore require reengineering.
It is also the realization that merely passing exams, as the craze now is, fulfills only a third of the task of human capital development. The battle is almost lost in building the total human being with corresponding incorruptible hearts and steady hands, for service to God and country.
REDEFINING EDUCATION
WE MUST BEGIN GHANA ANEW - Rev. Palmer-Buckle Friday, 4 March 2016 Source: Daily Guide
The Metropolitan Archbishop of Accra, Most Rev. Charles Gabriel Palmer-Buckle, has stated that corruption has become very rampant in Ghana. He said this while delivering an address at a public lecture organized by the Adentan District of the Presbyterian Church of Ghana (PCG) in Accra on Wednesday under the theme: "In Pursuit of Integrity Towards Service To God And Mankind." The lecture, held inside the auditorium of the Osu Ebenezer Church, formed part of activities marking the 10th anniversary celebration of the Adentan District. Most Rev. Palmer-Buckle noted that corruption has penetrated every
aspect of the Ghanaian society.
The outspoken Christian cleric stated emphatically that politicians, religious leaders and other persons occupying positions of authority had become very addicted to corrupt practices for their individual benefits at the expense of the advancement of the kingdom of God and mankind.
According to him, on a daily basis, huge sums of money which could have otherwise been used to promote national development are being siphoned by corrupt government officials, so-called pastors and bishops who parade the streets with impunity while persons who are accused of stealing plantain and oranges are sent to languish in prisons across the country.
Most Rev. Palmer-Buckle also spoke extensively about other social ails militating against the progress of Ghana, a country perceived to be highly religious. He spoke about rising rates of fornication, rape, armed robbery, money laundering, among others, likening Ghana to biblical Sodom and Gomorrah where such acts were common.
"Mosques, Churches are springing up all over the country. There are many prayer camps as there are many drinking spots in Accra," he said while pointing out that as more Ghanaians proclaim to be religious, the more they deliberately commit sin. The foregone notwithstanding, the Archbishop believes there's still hope to Redeem Ghana from sinful deeds.
"We must begin Ghana anew with you students," he told a group of students at the lecture, calling for a paradigm shift in Ghanaians' approach to national duty. Chairman of the Planning Committee for the 10th Anniversary Celebration who doubles as the Member of Parliament (MP) for Fanteakwa South in the Eastern Region, Kofi Okyere-Agyekum, told DAILY GUIDE that concerns raised by Most Rev Palmer-Buckle were the true reflections of what obtains in the Ghanaian society.
THINK ABOUT THIS.
And we must verily begin anew‼. The state machinery of Ghana is lethargic. The Economic Intelligence Unit's 2016 Report says, 'Ghanaians have lost confidence in public institutions'. You agree? But have you ever considered that, the human capital that superintends this lethargic state of Ghana was, and is shaped by the educational system? is it not logical to deduce that the primary problem is the kind of education we give ourselves? How relevant is the educational system in composing and fusing our indigenous skills, knowledge, values and cultural circumstances to appropriately produce graduates that are capable of responding to our local challenges upon which we must build the skills and competences to compete internationally?
Below is the extract of the mandate of the Ministry of Education from its website copied on 29th January, 2017:
'About MoE
The Ministry of Education was established under the Civil Service Law 327 and under the PNDC Law 1993 with the mandate to provide relevant education to all Ghanaians. The Ministry is committed to put in place an education system focused on promoting creativity and problem-solving through the development of academics, technical and vocational programmes that will improve the acquisition of skills and assure job-market readiness.
Vision
To provide relevant education to all Ghanaians at all levels to enable them to acquire skills that will assist them to develop their potential in order to be productive, promotion of technology culture at all levels of society to facilitate poverty reduction and to promote socio-economic growth and national development.
Mission
To formulate and implement policies that would ensure quality and accessible education to all Ghanaians with requisite skills to achieve human development, good health, poverty reduction, national integration and international recognition.'
The Economic Intelligence Unit's 2016 Report says, 'Ghanaians have lost confidence in public institutions'.
Why blame the educational system? Because the end product of the system, the educated graduate is not functionally competent in skills and values, to address national challenges, hence a lethargic state. The graduate is not well cut for the job. The educational system is then faulty. True.
But can we blame just the educational system? What mandate is the educational system expected to fulfill?
This extract from the Daily Graphic reveals to me the dereliction of duty of the political leadership to appreciate the crucial role of education and for failing to take it serious even before independence. The course has not changed till today; hence the challenges. Now read.
LET EDUCATION SUIT THE TIMES – KOFI BAAKO TELLS TUTORS
Daily Graphic Report Dated February 10, 1956.
'The Minister of Information and Education, Mr Kofi Baako said at Legon Hall in Accra yesterday that teachers should not copy blindly the principles of educational theory and practice. ''our country is changing likewise our society and our education and economic structure. With these changes so must our educational system adapt itself to the times'' he said. Mr Baako was addressing the opening session of a refresher course for training college tutors at the University College.
He told the tutors, 'The future of our educational system depends as much on the quality of the teachers. To improve and maintain standards of teaching means we must maintain and improve quality of our teachers and also increase the number of trained and certificated teachers.
Touching the teaching of English in Ghana one of the subjects for discussion at the course, Mr Baako stated, ''English, although not our national language, is our working and official language and will be for many years. It is my hope that
The standards of the language will improve with the course of time.'
'Make contacts'
Mr Baako said it was good for teachers to make contacts with other professional people because a teacher trained his pupils not merely to pass examinations but to prepare for a useful life.
''It is fitting that teachers should pause in their labours from time to time and say, ''what are we trying to do?''
The Minister of Education as pleading with teachers to tech to suit the times? Which times? In what ways? Why was Minister Kofi Baako not giving a national direction and a roadmap for teachers to achieve but requesting them to craft their own paradigms? What was his purpose? Was he on top of the issues? Could he assess the potency of education? What did the political elite, brimming with fervor for independence imagine of the kind of educational system they were going to inherit from the colonial administration? Did it cross their minds?
What do these tell you? Do you see the deep gulf between the intentions of our education system as against the reality on the ground due to the lack of a conscious national focus? Does this not call for serious rethink?
So we cannot blame the educational system per se. The other logical question to ask is what national vision is the educational system producing the human capital to achieve? Governments that have ruled this nation, and the political elite, have not thought about what type of Ghana they want to build. It is almost late in the day. Think deep about these. We are heading straight for avoidable disaster.
We have failed to appreciate our real socio-cultural circumstances and its relevance to sustainable national development. Our culture which is our way of life is increasingly lost in our approach to education and development and this is our bane. I tried to appreciate the import of Social Studies for Senior High Schools; New GES & WASSCE Syllabus, fourth edition of 2009, and authored by Philomena Boateng.
In setting the 'Scope and meaning of social studies', it states, 'Social Studies is a subject that society uses to instill in students the knowledge, skills, attitudes and actions it considers important concerning the relationships human beings have with each other, their world and themselves. Thus it is an integrated subject that presents a composite knowledge and understanding of man in society and in his environment. The primary aim of the subject is therefore citizenship education. The subject therefore attempts to develop a reflective, competent and concerned citizen. This means the individual who is a critical thinker, who makes rational decisions and solves problems on the basis of evidence available, is a concerned citizen. He or she is ready to exercise his rights and responsibilities as a member of society'
The syllabus does not give the sense of a 'living educational effort'. It is a theoretical enterprise intended to satisfy paper qualification and not to infuse 'our way of life' into the kids. It is a successful venture in making our children aliens in their own land. There are hardly any practical activities for pupils to experience 'the way of life'. And this syllabus was prepared for a 4-year SHS course. But with little or no practical exercises and tests for pupils, that would make it difficult to achieve the aim of Social Studies in Ghana as 'a subject that society uses to instill in students the knowledge, skills, attitudes and actions it considers important concerning the relationships human beings have with each other, their world and themselves'. It stands to reason therefore that, a Social Studies course will be worse under a 3-year SHS system, when in reality, Social Studies ought to have been considered the most important of all the subjects taught in schools.
A NEW DEFINITION
To achieve sound and responsive education demands redefinition of the overall national vision for development. It must answer the critical and unambiguous question of, 'where are we going as a country? Where is our national destination? Then shall we wean ourselves from this craze to merely secure 'paper qualification'.
In the absence of clear-cut answers to these questions from the political leadership, education as a subset of overall national outlook will keep flip-flopping from one reform to another. It will amount to 'everywhere takes us anywhere'. It is more urgent than before, strategically redefine our national vision to enable education design and build the human capital that will shape us up to fulfill that national vision.
To achieve these require determining and redefining 'the INTENT' for education in Ghana. This challenges us to crystalize what CONTEXTS will define the INTENT; and what CONTENTS will determine the INTENT.
The lack of clear INTENT of education, in relation to a national vision, has not helped the educational system to make any significant paradigm shift from the colonial INTENT to that of an independent nation. It has also significantly held the state back from fighting to chart its own path of development and uphold its own in the comity of nations.
To determine a clear-cut INTENT requires redefining 'quality education'. Providing quality teachers, good school infrastructure and good collaboration between stakeholders best defines 'quality teaching and learning environment'. In addition, pupils passing with high grades at examinations must not be enough.
Instead, 'Quality education' must be redefined with the focus on the end-product, the pupil, the graduate, to mean 'the quality of effective functional ability of education graduates (along the ladder) in any given local environment'.
The other question is whom do we want our education to satisfy? Ourselves or the international community. It must be realized that, if we do not satisfy ourselves first, we shall have no foundation to stand on to measure up to the world. Just as it is false to think we can satisfy the world commodity market when the local market is bleak.
THE CRUX OF THE PROBLEM
The UNITED NATIONS recognized the strong need to develop the total human being, and to make him or her knowledgeable, functional and helpful to society. Therefore it states clearly in the declaration of human rights that: '"Everyone has the right freely to participate in the cultural life of the community, to enjoy the arts and to share in scientific advancement and its benefits."
It explains further that, 'The right to take part in cultural life is respectful of cultural diversity and serves as a protection against social exclusion. Culture must be understood broadly to mean the shared way of living of a group of people, including their accumulated knowledge and understandings, skills and values, and which is perceived by them to be unique and meaningful. States have a responsibility to take all necessary measures to prevent the poor and other marginalized groups from being socially excluded and to enable them to participate in the social, cultural and political life of their respective communities.
Particularly, the declaration states that, 'In education, cultural identity should be considered also: The quality of education should be directed to the development of the child's personality, talents and abilities to their fullest potential, and to preparation of the child for responsible life in a free society, in a spirit of tolerance and respect for human rights, the natural environment, the child's parents and cultural identity, and civilizations different from his or her own. School discipline shall/should be administered in a manner consistent with the child's human dignity'. (Universal Declaration of Human Rights, Paris 1948, art. 27)
This is the mandate upon which Ghana gained independence in 1957, to join the comity of nations. Sixty years on, our balance sheet as a nation has become bedeviled with several disturbing questions.
Similarly, we lost on the candid admonitions of the colonial masters in charting the path of an educational system that would have been more meaningful to us. Out of a two-year (1946-48) study in preparation for granting self-government to the colonies, the Colonial Office's Advisory Committee on Education in the Colonies published the booklet: 'Education for Citizenship in Africa'. It was dated 1948 in London from His Majesty's Stationery Office. This committee made far-reaching submissions which I still find relevant to our cause today. It states among others as follows:
'Education for citizenship.
In the foreword to this document, the 'Sub-Committee was asked to discuss, not the whole of education and citizenship, not the whole process of educating a citizen, but the specific problem of using the educational process (whether in school or outside) as a means of promoting good citizenship – a problem which at the present stage of Colonial development seems of the first importance'.
The introduction to the document makes poignantly the statement to the effect that, 'Colonial peoples are not content to absorb the new ideas uncritically; they are busily engaged also in forming their own impressions of the western world from which the ideas come. … Colonial peoples in Africa and elsewhere are observing and criticising the Western world more closely than ever before.'
'The colonies must be trained for self-government
Under this heading, the document notes, 'Political ideas in Britain have been fruitful of political action constitutional development; and it is again natural and desirable that peoples under British administration should aspire to tread the path of evolutionary democracy which Britain has marketed out to the world. The very fact of their Colonial status is bound to become irksome. Crown Colony status, however, is not uniform or fixed. On the contrary, it is evolutionary…….His Majesty's Government has often proclaimed that responsible self-government is the goal at which all Colonies should aim. On 13th July, 1943 the then Secretary of State, Colonel Oliver Stanley, described the central purpose of British Colonial administration as a pledge "to guide Colonial peoples along the road of self-government within the framework of the British Empire, to build up their social and economic institutions, and to develop their natural resources." On 9th July, 1946, his successor Mr. A. Creech Jones described it as "to develop the Colonies and all their resources so as to enable their peoples speedily and substantially to improve their economic and social conditions, and, as soon as may be, to attain responsible self-government."
'Further, Britain is pledged to help the Colonies towards self-government by Article 73 of the United Nations Charter, which was inserted in the Charter at the instance of Britain herself. Responsible self-government then is the aim which all economic and social development, and especially the development of education, should have in view…….'
'Self-government, however, is a much heavier responsibility in the twentieth century than in the eighteenth. The pace of life is faster, the economic structure is immeasurably more complicated, nations are more closely linked, and democracy has replaced autocracy. In this matter, as in so many others, the Colonial peoples are setting themselves the task of passing in one generation through a development over which the leading nations of the West have spent two by no means leisurely centuries. Democracy, moreover, however imperfect it may be, is not a plant that grows easily in every soil. Democracy demands for its successful maintenance peculiar habits of mind and habits of action. The democratic peoples of the West have had time to develop these habits through centuries of experience. Whether their development can be accelerated through careful education and self-discipline, so that the political institutions of Western democracy, or the main principles inspiring them, can be rapidly and successfully transplanted in tropical Africa – this is the all-important question the answer of which is now to seek…..And if education – whether the formal education of the schools or the older education which comes from family life and social experience – is inadequate in Britain as a preparation for citizenship, we see no reason to claim that it is generally more adequate in the Colonies.
In this period of rapid transition, education becomes of greater importance and urgency than ever before, and must aim at fulfilling the special needs created by the social and political changes…….it is a question of improving the education provided so as to give a conscious preparation for citizenship, of passing on to the Colonial peoples as much as may be possible of our own political experience, in order that government of the Colonial peoples by the people and for the people may be a real thing. The advance towards political freedom will not and must not be delayed. But if political freedom is to benefit all the people and not merely the favoured few. Then all the people must be guided to use it for the common good. This is the task of education. The Colonial peoples in their new political freedom must gain their own experience; but they have a right to look to us for guidance.
'the aim may be the same for all Colonial peoples; but the Colonies vary so greatly in culture, in social and economic conditions, that the path towards it cannot be the same for all…..
The importance of these wide differences is that, if education is to be effective, it must be based partly at least on local foundations. This has been for many years one of the basic principles of British Colonial education policy….This is what British educationists in the Colonies have in mind when they utter the elliptical and often misunderstood statement that they wish the educated African, however highly educated, to remain African. They do not mean that they desire him to concentrate on his African culture to such an extent that he is unable to assimilate as much as he wishes of European culture.
'Education for citizenship must take account of cultural differences
If this is so, it follows that education for citizenship must take account of the social customs and institutions in native society. The obvious example is the tribal system, where one exists. Whatever the force and the value of examples drawn from modern Britain or ancient Athens, it seems on the face of it that education in Africa will lose much if it concentrates on the Cabinet or the Ecclesia and forgets the village council, which existed in Africa or in Alfred's England as it exists in Ashanti to-day.
'We feel this point the more important because we are impressed by the evidence that exists of the vitality and the future possibilities of some African political institutions. We have had testimony from the Gold Coast and from Northern Rhodesia of the essentially constitutional authority of the chiefs, and of the respect – if indeed a stronger word would not be appropriate - with which they and the whole traditional system are regarded, even by sections of the African people which Europeans observers are sometimes apt to regard as 'detribalised'. We feel that a political system such as that of the Akan – exemplified in Ashanti - contains elements of the highest value, and it would be folly to neglect or disregard it. We may make the point here, to return to it later, that the very fact that indigenous political institutions of high value are still existing, in contrast with the disintegrating tendencies of Western civilisation, renders it a matter of the greatest urgency that the Colonial peoples concerned should be educated to appreciate the instability of the situation and to control the future development of their own political institutions'.
'Education, however in its first stages, has some effects which may be disturbing to social harmony. Schooling, far from using the school child to draw his father closer into contact with the Government, and with other agencies of progress, often has the opposite effect of separating the school child from his father. The drift from the land into the towns, which occurs in Europe as well as in the tropics, is very marked among the younger generation, that is to say among those who have been to school'.
In the Daily Graphic issue of May, 1955, when the agitation for political independence was riding high and we were tearing ourselves apart for parochial considerations in winning political power, a sober and reflective mind in Rev Williamson of the University College of the Gold Coast, was aptly drawing the attention of our political leaders to danger signs and asking the relevant question about our culture; that, 'how can we retain the best of the old and find the best in the new?' and the further question I ask is, 'and how do we fuse the old and the new to advance and ensure sustainability in national development?
Professor Stephen Adei again emphasizes this point that, 'effective national leaders everywhere, from Japan to Mauritius, take advantage of the experience of other nations, the advice of donors and the Breton Woods Institutions, but, in the end, develop their own unique strategies that reflect their historical and cultural perspectives. Development has technical foundations, but it also has socio-cultural dimensions such as consensus building, development of social capital, motivation of nationals to save and invest productively, etc, which are internally determined'.
Thus in Ghana today, several questions without answers are asked by well-meaning Ghanaians who seem disappointed at lack luster development that goes on in this country, as we celebrate mediocrity above meritocracy.
CYCLE OF LAMENTATIONS – EDUCATION OUTCOMES
The real outcomes of our education are simplified through excerpts of daily reports from the media landscape from the verdict of various Ghanaians of no mean standing. My study of topical headlines from past news reports from copies of the Daily Graphic and social media, reveal many common development deficits that have gripped our national life from 1955 through the years till today. In reality, the development challenges that confronted the Gold Coast before independence have not changed any significantly into our sixtieth year of independence. We have failed to maintain the railway lines bequeathed from the colonialists and not added a metre to the existing ones.
What has education really offered us and still offering? Do the reports below show progress? Where has our nationalist spirit whittled to?
Some views and concerns expressed about our education and development challenges by persons of various persuasions, expertise and influence include summaries listed below:
In 1970, Dr J.K Fynn, Ministerial Secretary for Education was quoted by the Daily Graphic in its Monday, May 14, 1970 to have lamented that, 'we have produced ignorant graduates...'
Why we are where we are as a country - Sunday, 21 November 2010, Columnist: Mensah, Nathaniel
Listening to many people who should know better talk the way they do in the media, it always beat my imagination as to why several years after independence as a nation, we continue to match aimlessly as sea breeze that blows without a definite direction.
It is surprising that as a nation we engage ourselves in petty talks at the peril of serious developmental issues that bedeviled us. Many are the school going children who still study under trees, people have no portable water to drink, and workers are still battling with their salaries just because it is a peanut and many other problems that you and I are aware of.
MY WORRIES
Indeed my instinct always tell me something obviously is wrong somewhere, and my headache over the years has been whether we should just seat as a country and allow people who have one or two political agenda to control us. I mean should politicians determine the pace at which this country progresses economically, socially or developmentally?
The complacency nature of most Ghanaians is becoming intolerable and the blame game is in fact a canker.
Creativity is lacking in students of today - Sutherland-Addy, Tuesday, 12 April 2011; Source: GNA
Ghana's educational institutions should not be avenues for students to pass their examinations; rather places where people must be creative through serious research to make them analysts and thinkers needed for nation building.
Mrs Esi Sutherland-Addy of the Institute of African Studies, who said this on Monday, indicated that we (educational authorities) should be stringent to let people think about issues and problems themselves.
The potential of creativity to perform as an impetus for a modern nationhood cannot be taken for granted," Mrs Sutherland-Addy said delivering a paper at the 9th Faculty of Arts Colloquium of the University of Ghana, Legon on the topic: Musing on Creativity as the Spark for Modern Nationhood."
Ghanaian attitudes must change - Tijani Kassim Abdallah, the author
Furthermore, the attitude of attributing every burden on government without any conscious effort from it citizenry, I think it is rather Ghana first and we need to have more goodwill in Ghana for one another irrespective of our tribes, our political affiliations. Ghana is our heritage. The Pull–Him–Down syndrome is becoming too bad and too negative in Ghana; I think we should make Ghana first ahead of everything.
How do we manage our mindset and do things better?
RE: The older generation has been Ghana's down-fall – 21 March 2011, Columnist: Agyapong, Kofi
Just this month a World Bank advisor said Ghana is mis-educating its young people and he was right.
Ghana Youth Given Wrong Education: Is The World Bank Taking Any Responsibility?
Sunday, 13 March 2011 ; Columnist: Kuyini, Ahmed Bawa
The statement by the World Bank country director on 9th March 2011 that Ghanaian youth are given the wrong education stirred a lot of anger in some Ghanaians. And although some Ghanaians felt that Mr. Ishac Diwan was calling a spade a spade, there is good reason to be angry with the World Bank official for not admitting to his own institution's role in our current educational disaster. The truth is that the World Bank /IMF are more to blame for the problem than the Ghana Government. And Mr. Diwan' statement, made in an assumed position of expert diagnostician, without admitting to his institution's role, smacks of complete hypocrisy.
IS UNIVERSITY EDUCATION STILL WORTH IT? 19 May 2011, Columnist: Pryce, Daniel K.
'A concerted effort is needed to reverse the ever-falling standards at all educational levels. We cannot address university education if there are no qualified students to send to the nation's universities. And without an educated society, we have little chance of competing with other nations, or improving conditions at home. Unless we take a stand against myopia and intellectual embolism, our politicians will slowly sink the ship of state, with all of us trapped in it and unable to escape. Ghana needs a radical change of course, and if the current crop of politicians will not superintend this effort, then we ought to replace them, via the ballot box, with those who have the wellbeing of the nation at heart. I am worried about Ghana's future, and so should you, dear reader'.
FUTURE OF HOPELESSNESS News Desk , 18/05/2011
Indications are clear that the nation is gradually building a future of hopelessness with little or no focus on the quality of education. The situation appears to be getting worse, with the Government slashing its share of funding in investment in education (called Item 4) by 50.11% this year, administration (item 2) by 10.37% and services (item 3) by 15.37%. A report released by the Ghana Education Service indicates that sixty four per cent of pupils across the country cannot read and write. The report shows an even worse performance of the pupils in numeracy.
JOBLESS GRADUATES HIT 44.8%, 15 June 2011, Source: peacefmonline
44.8 percent of graduates from the universities, polytechnics and other tertiary institutions are said to be jobless, research data has revealed. These graduates are believed to be in the age bracket of 22 and 25, a study conducted by Dr. William Baah-Boateng, a labour economist and senior lecturer at the Department of Economics, the University of Ghana has disclosed.
Why Is Poverty Worse In Ghana: 30-Aug-2011, Source: Ben Ofosu-Appiah
'Ghana is poor despite all the natural resources because we are unable to give our children good basic education, we are not able to impart relevant skills that matter most in the 21st century to our young men and young women, and as a result we are unable to get productive work out of them. In addressing extreme poverty, the government should think of reforming the educational system to place more emphasis on the acquisition of relevant technical skills and also improving basic education.
GHANA'S EDUCATIONAL POLICY IS TAILORED FOR FAILURE – BERNARD MORNAH General News of Tuesday, 4 October 2011, Source: multi tv
MANY GRADUATES NOT READY FOR JOB MARKET – UG VC 24 October 2011; Source: Joy Online
The Vice Chancellor of the University of Ghana has conceded that many of the graduates being churned out in recent times are unfit for the job market.
Speaking on Joy FM's Springboard programme Sunday, Professor Ernest Aryeetey called on stakeholders to accept that there are challenges with graduates being produced by the universities.
"There are many people leaving our universities that are not ready for the world of work, or that are not ready to do anything meaningful with their lives. That is a challenge; unfortunately, it has taken us too long to acknowledge that."
Prof. Aryeetey said most of the complaints he is confronted with, come up during interaction with persons in the industry and public servants, noting "I hear complaints about the quality of today's university graduates. I think there are some merits in that complaint that is coming up."
He cited graduates' poor articulation of issues, lack of effective communication and a strong analytical mind as some of the complaints about Ghanaian university graduates.
The Vice Chancellor was concerned that it has taken too long for stakeholders to accept that "we are producing some people that don't deserve the degrees that we give them".
Nevertheless, he stated that inasmuch as some of the products are not so good, the universities have been churning out equally good graduates who are adequately prepared for the job market.
To address the situation, Prof. Aryeetey suggested that lecturers are provided with the necessary means to deliver better, admission of highly qualified students, equip the library and a conducive environment for students to learn.
The Vice Chancellor of the University of Ghana cited the planned decongestion exercise at residential halls as one of the attempts by the school to arrest the situation.
GHANA WANTS NEW IDENTITY 2 September 2010, ghanaweb
National identity summit to create and promote a unified brand image for the country is being held in Accra. Organised under the auspices of Brand Ghana Office, it brought together about 300 participants from government, business, civil society and promotional agencies to examine the theme: "Ghana in search of a competitive identity." Mathias Akotia, chief executive, branding Ghana office
Mathias Akotia, Chief Executive, Branding Ghana Office, in justifying the need for the outfit was reported to have indicated that, 'the country since independence has gone through an identity crisis largely because there has not been single policy on national strategy'.
'Seth Terkper only reads the Book of Lamentations'-11 November 2015' Source: adomonline
A Lecturer at the Central University College (CUC), Benjamin Okyere Ankrah has suggested that Ghana's Finance Minister, Seth Terkper, only reads the Book of Lamentations in the Bible and that has affected his handling of the nation's finances.The words of that book of the Bible, he said, have influenced his work for Ghana and that has contributed largely to the poor performance of the country's economy.
"When Minister of Finance picks his Bible, all he reads is the Book of Lamentations and hence he has been lamenting everywhere he goes including Parliament, about how people owe the Government of Ghana…he laments about how Ghana owes others as well…and offers no hope at all," Mr Ankrah declared on Adom FM's Morning Show, 'Dwaso Nsem'.
The Lecturer who was commenting on how the Ministry has failed to retrieve money owed the state by Jospong Group of Companies which purchased the Ghana Consolidated Diamond (GCD) in Akwatia, said he has failed to understand the work of the Finance Minister.
Jospong Group acquired GCD in August 2011 under the Divestiture Implementation (DIC) with the sole aim of investing over 100 million dollars in a five-year multi-phase programme to provide jobs for 2,000 workers and ultimately 50,000 people directly or indirectly.'
What is it that is responsible for this lamentable status of Ghana today? What has become of the Black Star of Africa? Why are state institutions not responsive to challenges of national development? Why has education not been able to make the needed difference? Where has the independence spirit of nationalism waned to? What are the issues? Where are our values?
Dr. Phillip D. Guribie Jr., in his feature article in the Daily Graphic of March 23, 2010 and titled, 'Rebranding Ghana's public service', stated: 'The first sentence one will read from BBC's country profile on Ghana is; "blessed with an efficient public service, but……….."
'It is true that Ghana has an efficient public service and a good education system, yet these facts do not reflect in our day-to-day transactions at government ministries, departments, agencies as well as banks. We all bear witness to the fact that government employees have a laissez faire or a lackadaisical attitude towards work, and to add insult to injury, the 'face book pandemic' has rather worsened the situation. Useful man-hours go waste as a result of underemployment in the public service leading to low output or no output at all. Besides this black spot on our conscience, Ghana is fast gaining recognition within the international community and is serving as a role model to many African peers as a well governed country by regional standards. But is this true considering the way things work in our country? Our policy makers keep on vacillating from one educational policy to another to the detriment and dislocation of national agenda and human resource development'.
Education Reform, What Reform? Monday, 10 August 2009 Columnist: Acheampong, Osman
There is a raging debate going on in Ghana about the direction of our education system. For any country to educate its citizens and prepare its children for the challenges of the future requires a persistent debate on education, its reform and direction all the time. Unfortunately, in the case of Ghana the debate has been reduced to the number of years children can spend in school. That debate in itself is not bad, because it should be part of any comprehensive conversation based on the challenges facing the nation, but to make the entire debate about the number of years is irresponsible and the leaders should be called on it right
away before it becomes another fruitless debate.
'….The new educational system was almost forced unto Ghana by the IMF. The Rawlings led government had no choice but implement it as part of its Structural Adjustment Program. In lieu of this the government did not think through it much, let alone address the political and socio-economic issues that had led to the failure of the old system. Many scholars continue to argue that the new system is better than the old system in several ways.
'…On paper, the new system remains better than the old system but the underlining problems that makes both system a failure remains and continue to get worse.
'….This is an opportune time for the government and stakeholder to begin to tackle the most important issues that confronts our education system today rather than debating how long kids should be in school'.
q. Our Eroding Educational Standard: An Improvement Strategy
Columnist: Kofi Akuoko & Dr. Fred A. Fening ; 21 August 2008
'Ghana's eroding quality education is a major concern for many of its citizens. Late last year, Mr. Patrick G Awuah, President & Founder of Ashesi University, in a speech he delivered at the 58th Annual New Year school at the University of Ghana lamented that "..in the area of Quality, Ghana has lost ground..". The Vice Chancellor of the University of Cape Coast (UCC), Rev. Prof. Emmanuel Adow-Obeng, in his recent speech at the 44th Speech and Prize Giving Day of UCC Primary School, stated that the numerous educational reforms introduced in the country to improve quality education have failed. \
'…Our students continue to perform poorly in standardized tests. The Minister of Education, Science and Sports, Prof. Dominic Fobih, recently said before Parliament that about 50% of students who sat for the Basic Education Certificate Examination (BECE) in 2007 failed. Ironically, students are largely blamed when they fail standardized tests. Our education policy makers, head of institutions, teachers and others who developed the academic programs and the delivery processes share little or no blame.
'...Since independence our various governments have reformed our educational systems many times with the hope of making it better. Our leaders seem to think that reforming our educational systems, once in a while, is the only strategy that can build quality capacity into our education systems. The writers believe that continuous quality improvement strategies can produce better results than once in a while educational reforms'.
"Shame!!! Ghana Imports 'Kontomire', Ginger, 'Sorkodua', Plantain, Onions, Oranges..." 'Weekend Finder; publication of 18th July, 2014
'Most of the daily consumables - such as oranges, onions, tomatoes, plantains, tooth pick, carrot, garlic, garden eggs, okro, cabbage, ginger and 'kontomire' are imported into the country.
'Sorkodua', those tiny pieces of sticks that serve either as supplement or replacement for your toothpaste and toothbrush, are now imported from Cote d'Ivoire and Liberia; onions from Niger; tomatoes from Burkina Faso; garlic from China; cabbage from Togo, carrot from Togo and Holland, 'kontomire' and ginger from Togo; plantain from Cote d'Ivoire; and oranges from Egypt'.
DEDUCTIONS
Ghana has been described variously, and likened to a ship on the high seas without a rudder. Some have gone to the extent of describing it as a failed state. However, these descriptions, no matter how debatable they may be, are further compounded by levels of high unemployment and 'falling standard of education'.
'Falling standard of education' brings home another bout of definitions. Are we talking about the failure because grades are not appreciating? Or are we talking about failure because the functionality of graduates is compromised? Or are we talking about both concerns combined?
For all national failures, the educational system cannot be isolated from the challenges since it is the moulding vehicle that shapes and sharpens the human capital for development; the most outstanding essential to development. This is because if education really means acquisition of knowledge to improve on the environment, then the logical question is, how far has the state of Ghana fared in this endeavor?
State institutions are growing weaker and there is despondency and dejection growing all over – the health insurance is tottering, school feeding programme is in turmoil, electricity supply is erratic, sanitation is poor, the physical environment and water bodies are cruelly degraded, among others. In all these, Ghanaians are attributing failures to political leadership, in the main, other than the vehicles of development, education and other training regimes.
Leadership at all levels is challenging; be it in politics, the church, education, communities or homes. It is a truism that people of the current generation stand in great fear of the goodness and capacity of future generations. While we all complain, the answers to these challenges loom larger.
In this quagmire, where does formal education stand? This billion cedi question holds a lot, veered towards the type of education we have offered Ghanaians all these years. If education is the acquisition of knowledge to improve on the environment, what type of education have we given our people all these years to suffer such pain?
ANY NATIONAL VISION?
Education is currently the most potent bonding system between our all facets of our human life and the physical environment in concert to building a prosperous society. That environment is composed of the political, socio-cultural, religious, traditional and economic reality of our people. In addition to this is external factors that intrude into the local society and how positively or negatively these influences are blended by the formal educational system to respond to a national vision, if available, is critical.
But talking about national vision carries new challenges. Has Ghana got a national vision? To the best of my knowledge, there is none. I can be helped to know now. But if there is none, then upon what premise is the National Development Planning Commission (NDPC) drawing its 40 year development plan? To what effect would all the millions being spent on the plan amount to?
If there is no national vision, what goals have educational authorities been trying to meet in the various educational reforms that have been carried out, and will be carried out, all these years since the attainment of independence?
Even if the nation has no national vision, how successful has formal education been utilised to prepare and build the human capital so critically needed to identify the numerous developmental opportunities that surround them each passing day? This would have inspired graduates to be entrepreneurial to seize those opportunities in the local socio-economic space to improve on traditional vocations, create jobs and earn a living from, other than forming associations of unemployed graduates. Unfortunately, the system has failed in this drive.
It is thus clear that, while the national direction is rudderless, so is the educational system; as any road leads anywhere. If state institutions fail, it is the human beings who man the institutions that fail. And if the human beings fail, we must seek reasons for such massive failures. Who trained them? How were they trained and for what? If they were trained, every trainer went through a teacher and teachers are produced from Colleges of Education that play critical roles in the critical formative lives of the people throughout their school life spanning sixteen to twenty-three years.
Let it be clear that I am addressing a national challenge. I am not accusing those in education for the failures identified. I want us all to pay dispassionate attention to the challenges that confront us as a nation.
UNRESPONSIVE EDUCATION.
Our education has not succeeded in moulding us to improving on our environment as a mark of success, because of the disconnect between informal and formal education. Before the advent of formal education, transfer of knowledge, skills, technology, values and value systems were informally passed on from parents to children and relations down the generations. This process supported sustainability, family cohesion, ethnic (national) pride, self-confidence, self-worth among others. It is from these convictions that persons got committed to fight and defend various ethnic and state positions, to the point of death.
However with the advent of formal education, its limited scope for evangelism, clerical work and commerce varied significantly from our traditional means. This began to drive wedges within the socio-cultural realm. Indeed 'Education for Citizens in Africa', 1948 document quoted above recognised that, 'Education, however in its first stages, has some effects which may be disturbing to social harmony. Schooling, far from using the school child to draw his father closer into contact with the Government, and with other agencies of progress, often has the opposite effect of separating the school child from his father. The drift from the land into the towns, which occurs in Europe as well as in the tropics, is very marked among the younger generation, that is to say among those who have been to school'.
This disconnect was hardly factored into our education ever since we took control of our own national lives. For, whether we like it or not, no matter how long a log stays in water it can never metamorphose into a crocodile. To wit, no matter how much of the West we try to copy, we can never become one. But this truth was lost on our leaders. They therefore continue to confront our socio-cultural lives as the colonial master did, instead of engaging it. Thus once one got/gets education, he or she condemned/condemns the local elements that made/make him or her. Thus the educated often project themselves as 'superior' in thought and action. We hardly engage our past to develop seamless and sustainable paradigms to development. The educational system is the best platform for this overriding engagement, but in our case, it has become the harbinger of confrontation.
This same attitude was carried into the classroom. Graphically presented, a blacksmith's son is told in the classroom that, the foundry the father operates is a primitive one. He is assured that with education, he could access and use advanced machines and technology without the pain, drudgery and risks associated with the crude system. Immediately, the son who used to help the father at the foundry is injected with this 'mental poison' which undermines the child's zeal and confidence to support the father at the foundry; and the skills transfer he was benefiting from, begins to suffer rejection. The child soon runs into problems with the father because he no longer finds the foundry work interesting and dodges tasks assigned to him.
Thus with this mental poison, this child could have continued his education to become a mechanical engineer. But through his education, the classroom still gives him the hope that after school, he could easily become a manager in a mechanical company and not his father's foundry.
He completes school as a mechanical engineer and finds out that, that manager the school system had built his hope on, is not easy or a mere reality, and its attainment is higher than expected. He thus ends up stranded: he has lost what he had started as informal skill acquisition and found the hopeful manager position also a dream other than reality. He ends up stranded as an unemployed graduate.
If he happens to find a job, he realises his inadequacies because the schools teach more of the theories of mechanical engineering and not the practical skills.
The lucky graduate may end up as a Sales Manager at say Accra Brewery Company. One day he would have to go and bury the father. He would truly go to the funeral with his classmates, to bury the father in the 'village'. But that would not be enough; they would bury him with his vocation and tools as well. That snuffs off potential employment avenue and criminalises the Educational System for failing to build the functional capacity of graduates to create jobs where the illiterate have succeeded. Is this kind of education worth pursuing? The examples abound in their hundreds of thousands.
The educational system could not encourage this man to build on the foundation his father had laid; for him to use his education to build on, and formalise the vocation where he would have been the Manager succeeding his father and employing more hands for sustainable development. This is the problem with our education. So with this failure, the systems have hidden behind 'grammar' education and reduced this nation to penury in the midst of plenty.
THE MAIN EDUCATIONAL CHALLENGE
The educational challenge is primarily a political one. The political leadership should have provided the national vision and invited educational experts to design and shape the educational system to produce the required human capital. Out of that national vision, the educational INTENT should have been crafted
It is quite clear that the main challenge with our education is that of INTENT. The INTENT that addresses what kind of graduate we want to churn out of our schools along the educational ladder, at the end of each year and at each level. How functionally responsive is the graduate, first to his or her local environment, before the external. Unfortunately, we have decided to put on our pair of shoes before the pair of socks.
Foreign materials that are without our localities are increasingly preferred as teaching materials to local ones. All manner of school books from different countries are received with glee irrespective of the damage they bring to our intellectuality. The kindergarten teacher and school managers prefer introducing foreign apples, penguins etc to pupils other than fruits and animals found within our locality.
The use of local teaching materials opens the eyes of children to the local environment. This feeds their brains to tune thoughts to bring about quality productive improvements along the value chain. The foreign objects only deepen our slavery and subjugation through the ability to speak fluid English language.
What kind of inspections do the school authorities carry out? There is little direction and schools import and accept all manner of educational materials that do not protect our sovereignty and worth but smoothen our throats to irresponsibly gulp down anything at all. And this is because we lack a national vision and the intent for education. Can this be a serious nation?
Our local foundations are not strong for us to launch onto the international plane, but we seem to be more concerned with international matters than local. We love others more than ourselves. It is a value deficiency. It will soon lead up to socio-political upheavals targeted against the educated or should I appropriately say, the mis-educated.
Laws and regulations hardly work because we try to confront our socio-cultural gaps instead of engaging. So we are getting supposed education but deteriorating on all national developmental fronts. So we are building two different societies on the scale of the Hutu/Tutsi divide that ignited the Rwanda genocide.
ADDRESSING THE EDUCATION AND NATIONAL CHALLENGE
Dr Kwame Nkrumah undertook the Accelerated Educational Programme and increased school enrolment. We have only been appreciative of the tangibles at the expense of the intangibles which are most important. School infrastructure is good. But what is it that is taught within the four walls? Is it 'poison or honey'? It is this question we have not answered well since independence which has become our national bane. Subsequent educational reforms have only dealt with the structure of education but not much with what is taught within the structures. The closest was the Dzobo Education Review. But here too, the critical question of INTENT, its content and context were not fully grasped.
As a result, the system has developed attitudes within us which are inimical to sound development.
WHAT IS ATTITUDE?
Attitude can be likened to secured (positive) grains of sand at the foundation of a building; however if unsecured (negative), over time erodes the foundation to finally bring the edifice down. Attitudes can also be likened to the activities of tiny weevils in a big tree trunk that, if unsecured, can finally kill the tree.
From our ten year study, even though calls for attitude change are as old as the nation, no real national attempt has ever been made to assess its potency and devastating consequences to warrant tackling it as a national developmental challenge. There are various theoretical definitions to what attitude is:
'Attitude is a hypothetical construct that represents an individual's like or dislike for an item'.
'Attitudes come from judgments'.
'Attitudes are positive or negative predisposition of a person towards an object or individual'.
'Attitude is the 'dysfunction between knowledge and action'.
'Attitude is really about how a person is. That overflows into how he acts'.
All these definitions are theoretical lacking the practical aspect of life that involves the action: the social, political, cultural and economic consummates of the attitudes of a people. Our education largely succeeds in cementing this gap.
CHARACTERISTICS OF ATTITUDES
'Good attitudes among players do not guarantee a team's success, but bad attitudes guarantee its failure'. John Maxwell.
'People naturally tend toward inertia. As long as we have acceptable options, we will not change. The truth is that most people are more comfortable with old problems than new solutions'.
Fall in love with the challenge of CHANGE and watch the desire to CHANGE grow'.
'Too many times we settle into a set way of thinking and accept limitations that need not be placed upon us'.
Embrace CHANGE, and it will CHANGE you'. John Maxwell.
"A man is literally what he thinks, his being the character complete sum of all his thought." James Allen.
'That which holds our attention determines our actions. We are where we are and what we are because of the dominating thoughts that occupy our mind'
'Attitude is everything'.
THE POWER OF ATTITUDES
'Our attitude is the primary force that will determine whether we succeed or fail. Some climb with positive attitude, while others fall with negative perspective. The very fact that the attitude "makes some" while "breaking others" is significant enough for us to explore its importance'.
'Our attitude toward and action in life helps determine what happens to us. It would be impossible to estimate the number of jobs lost, the number of promotions missed, the number of sales not made, and the number of marriages ruined by poor attitudes.
'But almost daily, we witness jobs that are held but hated, bad marriages that are tolerated but unhappy, all because people are waiting for others, or the world, to change instead of realizing that they are responsible for their own behaviour'. Quotes from John Maxwell.
"The greatest discovery of my generation is that people can alter lives by altering their attitudes of mind." Change depends on your frame of mind. Believe that you can change.' Philosopher William James.
'As a leader, you cannot ignore the attitudes of the people you lead and expect to achieve success - whether you're leading a business, a family, a sports team, or a group of volunteers. A person's attitude impacts their relationships, colors their view of failure, and defines their approach to success. Attitude can make or break you'. John Maxwell
"The most important single ingredient to the formula of success is knowing how to get along with people" and why John D. Rockefeller said, "I will pay more for the ability to deal with people than any other ability under the sun."
Gerald Brooks says, "When you become a leader, you lose the right to think about yourself… We make a living by what we get, but we make a life by what we give. Leaders have to give up, to go up'.
'A worker with a good attitude is innovative, creative, works with entrepreneurial energy and initiates new alternatives to exceed his or her previous performance. He or she can be depended upon to execute excellent projects ….Rick Warren said, ''what matters is not the duration of your life, but the donation of it. Not how long you lived, but how you lived'' Abraham Addae Agyeman
J Sidlow Baxter wrote, "What is the difference between an obstacle and an opportunity? Our attitude toward it. Every opportunity has a difficulty and every difficulty has an opportunity."
POTENCY OF NEGATIVE ATTITUDES
Imagining the devastating consequences of negative attitudes, Dr Nkrumah on Independence Day admonished Ghanaians thus, 'now that we are independent state and no more subjects, we must change our attitudes and work hard to prove to the world that, the Blackman is capable of managing his own affairs'.
Through the decades, similar calls have come from all Presidents and other well-meaning Ghanaian leaders. But the truth is that calls, pleadings and admonitions for attitude change hardly yield the needed results. Additionally, the devastating effect of attitudes has never really been considered as a national developmental ill. As a result, as a nation, we have been far from proving to the world that, 'the Blackman is capable of managing his own affairs'.
Indeed Bob Goyer, the world expert on attitudes emphasizes that, 'Attitudes are not quick judgments that you make casually and can easily change. You have acquired attitudes throughout your life and they are deeply ingrained in your personality'.
John Maxwell emphasizes that, 'Worst of it all, life can be likened to a grindstone. Whether it grinds you down or polishes you depends on what you are made of - the Attitude. Adversity is prosperity to those who possess a great attitude. Kites rise against, not, with the wind'.
The constant reports of endemic corruption, weakening state institutions especially the structures in Local Government, luke-warm attitude to work, pilfering among others reveal our situation. The picture depicts how our nation hangs and we are in a quandary trying to find our way around the challenges confronting us.
Now that we can see all rivers are dead, are we now getting unanimous about stopping illegal mining? The same way this building was left unattended to until somebody fell from the top and died that we knew something was wrong. That is the power and potency of negative attitudes.
CHARACTERISTICS OF NEGATIVE GHANAIAN ATTITUDES
| | |
| --- | --- |
| Wait and see (fence sitting) | Religious Hypocrisy |
| Lack responsive education | Dwindling values and value systems |
| Dependent mindset | Blame-game mentality |
| Loss of local technology | Loss of cultural self-esteem |
| Poor understanding and appreciation of the social, political, economic and cultural local environment | Politically hyper sensitive |
| Corruption minded | Unpatriotic |
| Get-rich quick | Lack persistence |
| Highly suspicious of leaderships | Poor time management |
| Poor maintenance culture | High taste for anything foreign etc. |
| Poor appreciation of intangible results/outcomes | Gullible |
| Non-critical/non-analytical | Strong attachment to peripheral issues. |
| Quick-fixes | Hero-worshipping |
| Poor understanding of governance systems | Legal illiteracy |
| Lack self-belief | promote mediocrity |
| Culturally careless | Low personal risk assessment |
| Sycophantic | Defensive-minded |
| Adhoc-ism, knee-jerk reflexes | Short-sighted etc. |
ATTITUDE-CHANGE AND FORMAL EDUCATION
Various Behaviour-Change Communications (BCC) methodologies have been used in this country in the attempt to address the challenges of negative attitudes to improve on development. These methodologies have been contrived on theoretical underpinnings of attitudes and the psychological human disposition. They have largely been found void of practical realities in target environments. Based on this is the theory that, 'knowledge changes attitudes'. This has been found far-fetched in many respects.
A doctor knowing the adverse effect of smoking is found a chain-smoker. The knowledge comes into question. Therefore that disconnect between knowledge and action constitute 'attitude'. This can be positive or negative. However in the Ghanaian context, the negative is alarmingly on the ascendancy since that has become the norm the youth copy and learn from today and as is evident in many state institutions.
Today Ghana has highly educated persons more than before, but this hardly shows in national developmental paradigms; almost every facet of development is on a noose-dive. Education has provided some knowledge which has not been helpful in resolving local challenges; so what is the disconnect between that knowledge and inaction: it can only be attitude (negative).
Ghana's current formal education system lacks the capacity to change this attitude because it lacks the INTENT and concentrates more on training the head (mind) at the expense of the heart and hands. The tragedy is to produce graduates who are quick talkers but lack character; trained pastors and highly educated who lack integrity and moral values; in fact, hypocrites. The educational system has rather become the bonding mortar of negative attitudes bringing down this nation. Thus the educational system has become the problem other than the solution.
Buttressing this fact, in his feature article, 'Education: As you like it' by Bernard Otabil in the March 4-10, 2016 issue of The Mirror, Ex-President John Mahama was quoted addressing a joint consultative meeting organized by the Ministries of Education, Employment and Labour Relations and Trade; the speech was on jobs and employment. The ex-president reported on the perspective of education for industry thus, 'They said they did not want the old grammar school kind of graduate. The one who comes and speaks English like a machine gun but when you give practical things to do he cannot perform. They wanted practical, skilled, hands-on, innovative graduates to employ. As a result of this new demand from business and industry most institutions in the world have changed their curricula to support more practical, evidence-based, entrepreneurial, innovative and problem-solving skills'.
Ghana's education lacks INTENT because the nation lacks a clear vision for development. For these, the real and indigenous socio-cultural, political and economic substances that inure to entrepreneurial and development sustainability are lost. These show clearly in the non-functionality of many graduates resulting in high youth and graduate unemployment. This is because the current educational system literally blinds the student to his/her environment and therefore, the entrepreneurial and business opportunities therein.
Indeed, as culture is a way of life and attitude is everything, it stands to reason that poor fusion of these two can only produce negative results.
The effect of this void had been identified long ago, but many leaders who are also victims of the Opaque Box Syndrome (OBS), are hardly able to identify the challenge and how to salvage it. As a result, the ability to speak and express oneself in good English has often been falsely equated to intelligence, ability and competence. Based on these many 'square pegs have been placed in round roles', endangering national integrity and unofficially consummating mediocrity as the standard in national life.
EFFECTS OF NEGATIVE ATTITUDES ON SUSTAINABLE DEVELOPMENT.
From our ten-year study, over six decades of faulty national development foundation has evolved human attitudes that do not inure to sustainable development. The trio conspirators of socialist political mind-set embellished with strong political propaganda, compromised Christianity and warped educational system, consciously or unconsciously conspired to promote MEDIOCRITY as a success standard in this nation.
This is confirmed in contrasting revelations from the Public Accounts Committee of Parliament which reveals for example, professionally trained Finance Officers consistently, persistently and embarrassingly fail to follow basic accounting rules like receipting expenditures; similarly, professionally trained administrators fail to query staff but dismiss them, among others culminating in huge judgement debts. Such acts represent the contrast between knowledge, professionalism, acquired skills and performance on the one hand and action on the other. This dissonance is the negative attitude which is the bane of this nation's development.
The fact that Agbogbloshie has sanitary challenges just as the centres of higher learning in Ghana reveals that, the literate and the illiterate are on the same keel of attitudes that are negative to sanitation; for, education has not had the capacity required to make the difference.
Our study further reveals the lack of a clear national vision for Ghana; this has not helped in defining a clear INTENT for education in Ghana, throwing the national enterprise into disarray, culminating in the current developmental quagmire. This has been the main underpinning challenge to Ghana.
THE NPP AND FREE SENIOR HIGH SCHOOL EDUCATION.
Ghana cannot continue with its education on this dysfunctional old paradigm. We must therefore change the trajectory of our education. If free senior high school policy will be expanding access to education for thousands of youth at such unprecedented high cost, it thus means we do not have the luxury to produce the same functionally incompetent graduates; that will be a tragedy.
Yes free education but the trajectory must change to building the kind of citizens President Akufo Addo envisages of the Ghanaian: 'citizens and not spectators'. The NPP Government must also not forget that, the developmental gap was primarily as a result of the foundation of the state was based on a state-led economic approach other than private sector. The Government must therefore be very interested in taking a hard look at the totality of the educational system and the public service to build citizens and not spectators as it is now.
Government, I urge, must not take these issues low lying. This is because the unprecedented and overwhelming mandate of the Ghanaian people at the polls on December 7, 2016 is an expression of despondency in the political establishment that had held sway over this country since independence.
On the other hand, the mandate is a sign of trust and expression of hope by a despondent population in a time and tested pair of individuals, Nana Addo Dankwa Akufo Addo and Dr Mohammadu Bawumiah for a new sense of direction, hope and prosperity.
The President's pledge to change the fundamentals of the Guggisberg economy must be noted is riveted in the attitudinal challenge. This attitude (mind-set) is structured in the educational system which drives the psyche of the public and civil service. Staffs of the service are products of this 'foreign' dysfunctional educational system, with no serious orientation to nationalism. Thus the educational system holds great sway in achieving the economic pursuit of the President. In other words, it is the Guggisberg educational and public service systems that sustain the Guggisberg economy.
THE WAY FORWARD
The challenge of converting from a 'spectator' to a 'citizen' is a herculean one. Admonitions and pleas cannot do it; not the educational system as it stands or our religiousity. It is not a one-man wish come true. But the effort to carry the mass of 'spectators' through a transformational journey to make them citizens. That is why I call for a national dialogue on education to begin the journey for national regeneration and renewal. This journey will primarily begin with a presentation utilising the Back to Roots (BTR) tool to engender national discussions. BTR is a probing, animation, motivational and attitude transformational tool for increased productivity, wealth creation and sustainable development.
Government in a critical effort must then design our national vision together with the National Development Planning Commission and get the national vision approved by Parliament.
The Education Ministry must then be tasked to re-design the INTENT for our education and get the Curriculum set ups to work.
Only by these shall we be seen to be addressing the multi-faceted developmental challenges that are hydra-headed and starkly confronting this nation.
We cannot afford to lose the battle and the war this time round.
Ɖelali Ndᴐ
Executive Director,
RONJECT Group, Ho.
[email protected] 024-4160535
03/03/2017