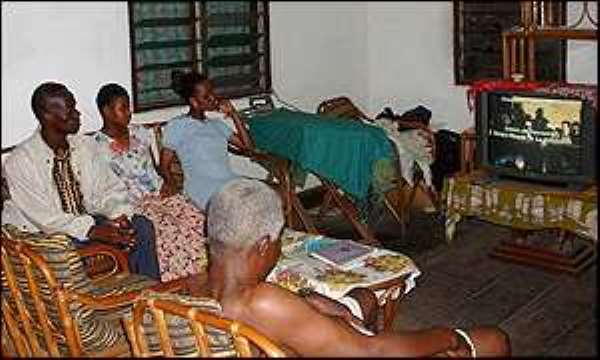 A publication in a Malaysian newspaper yesterday indicated that Ghana's TV3 may soon become the first media organisation to be listed on the Ghana Stock Market.
According to the Edge Daily, Malaysia's Media Prima, plans to list its 70% subsidiary TV3 Network Ltd on the Ghana stock exchange in the first half of next year.
Also, Media Prima Bhd is acquiring Natseven Sdn Bhd, the owner and operator of Malyasia's ntv7, and two other related companies for a total of RM90 million cash after assisting the TV station in a debt-revamp exercise.
The acquistion, which is expected to be completed by year-end, marks the exit of former Agriculture Minister Datuk Mohd Effendi Norwawi from ntv7, which will celebrate its milestone seventh anniversary next April. The acquisition will see Media Prima owning four television stations — TV3, Ch9, ntv7 and 8tv — and two radio stations, FlyFM and WAFM.
Media Prima is acquiring 99.17% of ntv7 from Effendi and Wafi Lim Abdullah for RM89.24 million and the remaining 0.83% stake from Datin Zariah Hashim @ Farida Effendi for RM750,000 cash.
Media Prima is also buying two related companies — Synchrosound Studio Sdn Bhd and Encorp Media Technology Sdn Bhd (EMT) — the respective licence holder and operator of WAFM radio station — from Effendi and Yeoh Soo Ann at RM10 each. Speaking after the signing of the sales and purchase agreement in Kuala Lumpur, Media Prima managing director Abdul Rahman Ahmad said it would be part financed from internal funds as the company had over RM100 million in hand. The company planned to issue up to RM101.6 million bonds for capital expenditure and future investments, he added.
The acquisition has been much anticipated since Media Prima signed an assistance agreement last July to help ntv7 with its debts. ntv7 incurred a loss after tax of RM21.13 million for the six months ended July 31, 2005. Abdul Rahman said ntv7's debts amounted to RM145 million after the debt restructuring.
"The debts would remain at ntv7's level. Half of the RM145 million (will be) under a refinancing scheme, which is viable as its debt has been restructured. The other half of the debt to be payable over three years," he said. Under the restructuring exercise, Synchrosound and EMT will get debt waivers of about RM29.4 million and RM16.2 million respectively.
"We will maintain the strong branding of the Feel Good channel," said Abdul Rahman.
It plans to launch its newly acquired WAFM and Ch9, which will be targeted at traditional Malay viewers, in the first quarter of next year.
Abdul Rahman, however, could not give details on its plan for WAFM, for "a lot of research on the market has to be done and regulatory approval too". "We have opted for the radio market because it has an average adex market of RM168 million with a growth rate of 4% in the last five years," he added. The group plans to achieve a cost saving of at least RM15 million per annum. ntv7 currently has 11% of TV audience share and 30% of TV advertising expenditure, second only to TV3.
It also expects to see at least 20% growth in group revenue next year.