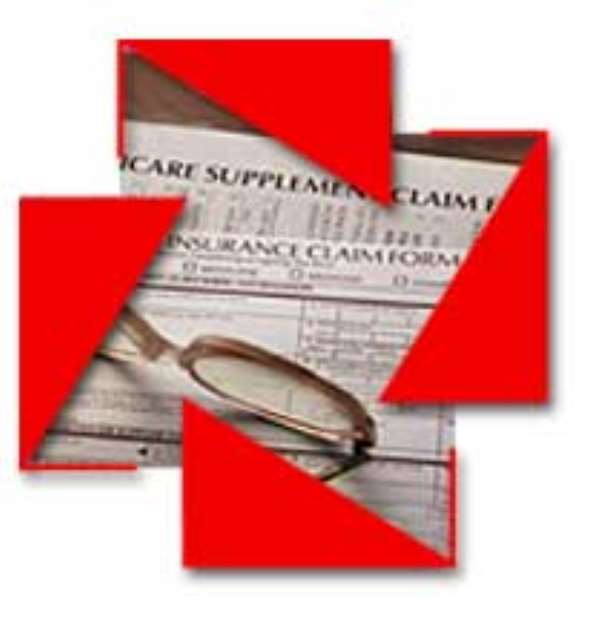 Jirapa, Sept 30, GNA - Mr Ambrose Dery, the Upper West Regional Minister, has refuted rumours making rounds in the region that the government had instituted the National Health Insurance Scheme to generate more funds for its campaign in 2008 general elections. "Diseases do not know political parties, neither do they recognize NPP, NDC, CPP and PNC members in their various homes. If there is any epidemic here there is no party colours that will save you. I will therefore urge you not to be deceived by such people. " He said such rumours were not only irresponsible, but also a ploy to derail the good policies adopted by the government to make all citizens comfortable.
Mr Dery, who said this at Jirapa during the launch of the Jirapa/Lambussie District Mutual Health Insurance, called on the people to eschew negative tendencies that would undermine the smooth progress of the scheme and urged field workers of the scheme to step up their education programmes.
He said insurance schemes were not goldmines to enrich individuals and so workers who abused their offices would not only be fired but would also be made to face the full rigours of the law. Mr Bede B.K. Baguoh, the Board chairman of the Jirapa/Lambussie scheme, said lack of transport, computers and information systems officers were the major impediments confronting the smooth take off of the programme in the district and called on the stakeholders to help solve those problems.
He said a total of 4,551 had been registered for the scheme in the district out of the target of 7,000 and appealed to all those sitting on the fence to join the scheme.
Mr Baguoh said they had also realized a total of C82.6million cedis from the registered members and urged others to pay their premiums to qualify them for the facility.
For sometime now the National Health Insurance Scheme in the region has taken a political dimension as rumours make the rounds that the scheme was geared towards generating funds for the NPP government to use for their 2008 general elections campaigns.