Reforming Education in Ghana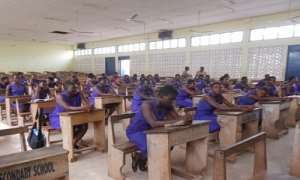 History should not only be about what happened in the past but also about what we can learn from history and how we can improve upon our lives today in order to build a better tomorrow for posterity.
Osagyefo Dr. Kwame Nkrumah played his part in reforming and advancing quality education in Ghana.
Educational reform in Ghana today seems to be concentrated on the availability of money.
But the questions we should be asking today are:
a. how far have we come with educational reform?
b. what percentage of our yearly earnings is allocated to education? Do we need to increase it?
c. have our investments in educational human capital paid off?
d. to what extent does industry benefit from our educational output?
e. is there collaboration between industry and educational institutions?
f. is there an over-concentration on the humanities vis-a-vis the Science, Technology, Engineering, and Mathematics (STEM) model?
g. is there a need to put together a bunch of technocrats who would think through and advise the government on a past due educational reform?
h. isn't it time to engage experts on financing education in Ghana?
i. isn't it time to come up with a bi-partisan national development plan on education which cannot be easily dumped by any governing political party?
Many in Ghana today erroneously believe that once we have the money we can accomplish whatever we want.
We should remember that there are lots of business people who took substantial amounts of cash from banks, friends, and family for business but have gone bankrupt.
That should tell us that there is the need to consider other factors.
Financing education should not be the only topic on the policy table.
Kwadwo Tufuor
M. Ed Higher Education (Financing Higher Education Concentration)
817 681 6573
Dallas, Texas, USA