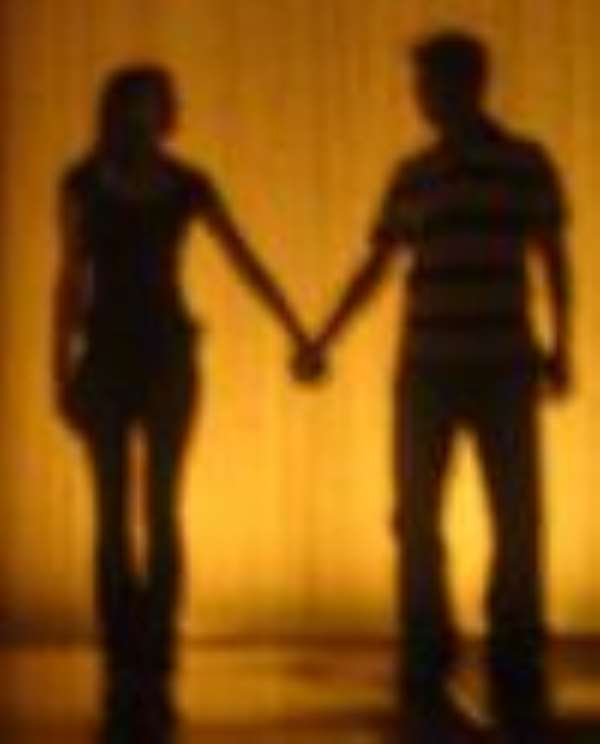 She was a raw beauty. Her natural kinky hair dangling on a slouchy height supported by an inflamed cucumber thigh with a sharp waist line completed the hourglass shape with a top taut sprouting malonic boobs. She was still an unadulterated beauty brewed in its natural form. As she drills the ground on her high hills and novice cat-walks, I beckoned and she looked back and flashed her eyelashes in a wink of disprovable and walked pass. I knew she has already summed me below her standard. Like Nyantakyi, I lost hope but refused to give up!
With the God of Abraham being merciful enough, I met her one fateful evening as she tiredly stroll on the highway. My motorbike screamed to an urgent halt, right in front of her. I offered her a lift to any destination, even if it was heaven—the love land offers opportunities to impossibilities. Her sunflower face burst into smiles and my hopes revive like a resuscitated patient. She gladly accepted my ride and I put on my gentleman cloak immediately and immersed her into a conversation, while the motorbike grind on the potholed road with grace. Within a span of two months, I kept pushing and soothing until I hit the "I-love-you" button and she responded in the affirmative without staggering with the "I-will-think-about-it" syndrome. Here I was, with my crush ready to crush on me.
A year down the topsy-turvy lane of love, we were able to maneuver some few bents and potholes. More importantly, we kidded on the bed some few times and developed some fond memories. We bonded so well that first-year science students mistook as for a molecule. All that while, I thought I had embedded my memory card in her heart, so I was expecting her to "sing my name" like MzVee to any potential suitor while I was in school.
Surprisingly, like a hurricane that knows no friend, I was displaced. I fought back fiercely but it was too late. That lady that was all over me some time ago now dread my presence. I lost her to another guy.
I licked my wounds for some few days and re-energize myself to also capture in another man's zone. Like a hungry Aboakyer hunter, I landed on a booty. I lost Nokia 300 and was rewarded with iPhone X. This new lady was the personification of a queen and the pro version of my Ex.
Expectedly, I should be content with the new lady. But here I am addicted to the good while I have better. Craving to have a bite of the old cake. Holding tightly to the new while hanging on to the old, sniffing for the least opportunity to plunge into the sugary pool between the two thighs. But is the risk worth taking in kicking an old real ass? or, it is the case of old wine taste better? Loyalty must die a bastard, the "Ex-factor" still remains a contemplative variable in the most contends of relationships.
The writer is a Level500 Doctor of Optometry student at the University of Cape Coast.
Crispin Wienaa