Comoran president to seek re-election if constitution changes pass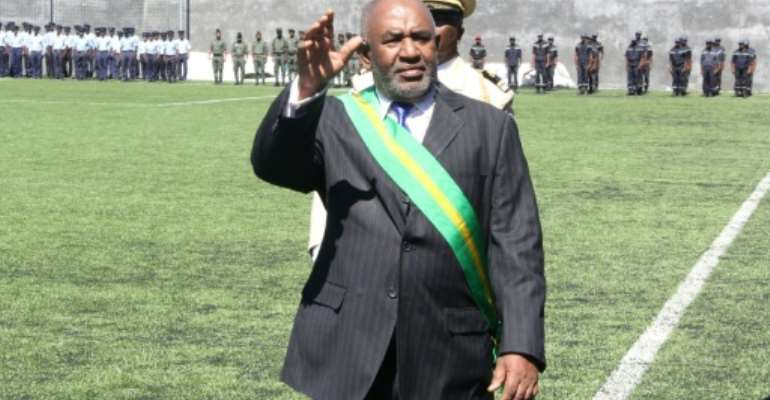 The head of the Indian Ocean state of the Comoros, President Azali Assoumani, intends to seek re-election next year if constitutional changes are approved in an upcoming referendum, his spokesman confirmed on Tuesday.
Azali, 59, a former colonel who won the last election in 2016, is serving a single five-year term, allowed under the current constitution drafted in 2001.
But a referendum scheduled on July 29 could change the system -- which sees power rotate every five years between the archipelago's three main islands -- and allow Azali to run for two fresh five year-terms.
Presidential and legislative elections, scheduled for 2021, would be held next year.
"If the 'no' wins, the president will end his term and withdraw. If the 'yes' wins, he will resign and will seek another mandate," spokesman Mohamed Ismailla told journalists in the capital Moroni.
"Consulting the people is the most democratic process for modifying the constitution," he said.
Azali's critics say the president is intent on enshrining himself in power and destroying democracy.
He first seized power in a coup in 1999 and ruled until 2006 after winning a democratic election in 2002.
In May 2016 he returned again as president after an election marred by violence and allegations of voting irregularities.
The Constitutional Court has been suspended, demonstrations outlawed and one of Azali's leading critics, former president Ahmed Abdallah Sambi, has been placed under house arrest.
An archipelago of three islands between Mozambique and Madagascar and one of the world's poorest countries, the Comoros has had a long history of coups and political turmoil since it gained independence from France in 1975. A fourth island in the group, Mayotte, remains part of France.