Fortwell Solicitors—An Innovative Law Firm Housing Specialist Lawyers Including Highly Skilled Ghanaian Solicitors Opens in North London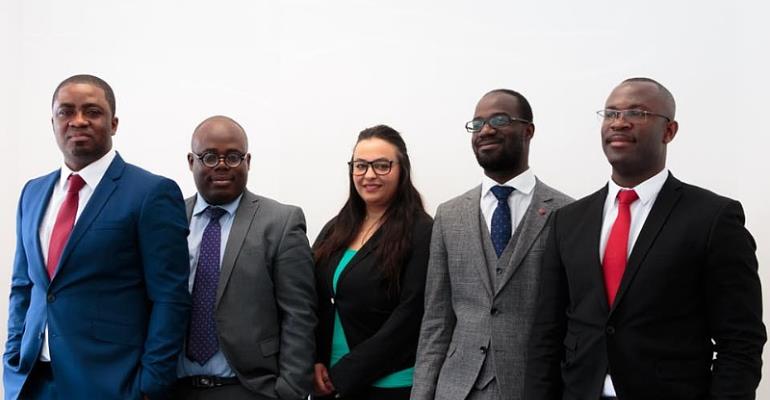 Fortwell Solicitors, a London-based Law firm that takes key pride in effective representation and offering experienced advice in selected areas of practice opened for business on April 3, 2018 in North London.
With two experienced UK trained Ghanaian solicitors, Daniel Ogyadu Koi and Patrick Opoku-Boateng as its current Directors, the firm which is situated in Tottenham is well placed to serve the African community in London and its environs.
During its first day of business, Lawyer Daniel Ogyadu Koi had this to say about the firm: "We are a law firm but distinguishable from the many others because of our unique blend of skills, energy, passion and outstanding commitment to achieving great results for all our clients."
"Despite the high quality legal services we provide through our dedicated team of specialist lawyers and caseworkers, our fees are competitive as they are set with our clients in mind—on the back of the broad notion that, justice and professional legal assistance shouldn't be unaffordable to those who truly need it," he further stated.
Patrick Opoku-Boateng, a solicitor with almost a decade of legal experience and also a Director at the firm added: "We are innovative in our approach and employ new and original ways in finding solutions to the complex legal challenges our clients, both individuals and corporate bodies face.
Fortwell Solicitors specialises in the following areas:
Immigration, Asylum and Nationality Law
Family, Divorce & Children Law
Employment Law
Entertainment Law
Other Areas of Law
Sponsorship Declarations
Statutory Declarations
Change of Name Deeds
Housing Disrepairs
The firm states that, it puts "our clients' interest first and take it upon ourselves to understand the unique difficulties each client may face—in order to offer expediently tailored professional advice in finding lasting solutions for our clients."
Fortwell Solicitors is authorised and regulated by the Solicitors Regulation Authority—and hold itself to uncompromising high standards with client satisfaction being at the forefront of its journey.
The Directors of the firm say they understand the legal structures and persons within the various fields of law can be intimidating. And "that's why we aim to be down to earth and approachable."