TUTAG Calls Off Strike After Meeting NLC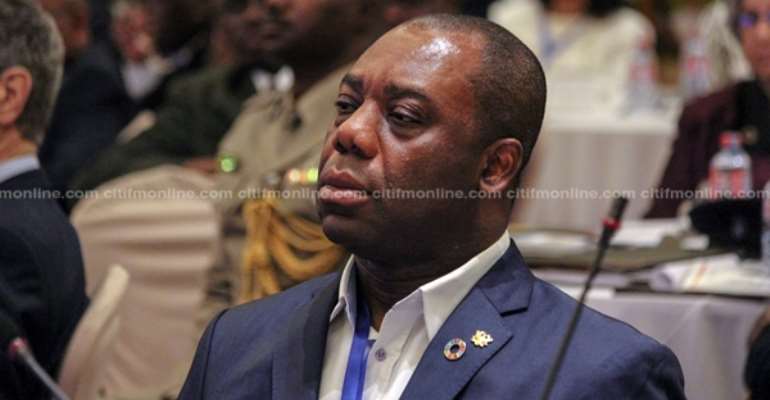 The Technical University Teachers Association of Ghana (TUTAG), has suspended its nationwide strike.
Leadership of the Association has asked its members to return to the classroom today [Friday].
This comes after a meeting between the Association and the National Labour Commission (NLC) on Thursday.
TUTAG has been asked to hold consultative meetings with the Ministry of Education and the National Council for Tertiary Education (NCTE) to address its grievances.
Members of TUTAG stayed out of the classroom for four days in protest of the amendment of certain sections of the 2016 Act that establishes Technical universities.
The amendment bill which is currently before Parliament seeks to grant powers to the NCTE to perform functions which TUTAG argues fall within the purview of the Governing Councils, the Academic Boards and the Principal Officers of Technical Universities in Ghana.
Speaking to Citi News the General Secretary of TUTAG, David Worwui Brown, said Association will resume its action if nothing useful comes out of the consultative meetings with stakeholders.
"The Ministry and the National Council of Tertiary Education have consulted with our Association so the grey areas that we have, we will see how best we can streamline them for our mutual benefit. Perhaps we will also be meeting the parliamentary select committee on education. That may be a final meeting as to consider whichever amendments that the Minister would have made to the proposed amendments. Based on that we will suspend our strike and then resume the strike if our consultation does not yield any result."
TUTAG had called on the President Akufo-Addo and the Minister for Education, Matthew Opoku Prempeh, in October 2017, to stop the NCTE's illegal directives being imposed on the various technical universities.
TUTAG had indicated that the NCTE is usurping the powers of technical universities against the provisions of Technical Universities Act.
It said the NCTE is abusing the powers that were imposed on it during the period when the various polytechnics were being converted into Technical Universities.
TUTAG said despite the inauguration of the various Councils, the NCTE is still issuing directives to the technical universities which are, in its view, in a crystal clear contravention of the provisions of the Technical Universities Act.