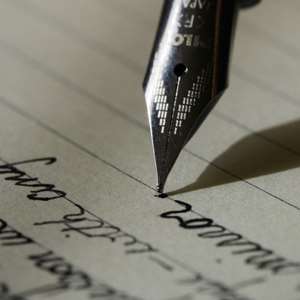 February 6, 2018
The Ghana Legal Council
General Legal Council
Judicial Service Administrative Block
Supreme Court
P.O. Box 179
Accra
To Whom It May Concern:
Report Of Misconduct By Nana Appiah Kubi
On October 15, 2016, Nana Appiah Kubi (a pseudonym), a legal practitioner with ABU & Associates of East Legon in Accra, was introduced to us by an acquaintance, Baba Amidu (also a pseudonym), per our request for legal representation in a matter involving us and some lecturers at the University of Professional Studies, Accra (UPSA).
A two-way communication was immediately opened between us. We subsequently appraised Mr. Kubi on the matter and our intentions to proceed to court. Mr. Kubi advised that we first write a letter to the Governing Council of the UPSA to demand the curriculum vitae (CV) of the lecturers in question, as public documents, to enable us study their credentials and pinpoint the areas of their credentials that we were contending. Mr. Kubi touted a landmark case he had won in Ghana, using Article 21(1)(f) of the Ghana Constitution on fundamental rights to information to secure information on the case leading to a court action in which he prevailed over the defendants.
Mr. Kubi pointed out that as a public-spirited individual, he was interested in cases like this. However, the first step of requesting the needed information from the lecturers in question was fundamental to building a court case. He intimated that all court charges—filing fees and other exigencies—would be borne by us the plaintiffs. His only charge would be Gh1000.00, an equivalent of US$300.00. On October 17, 2016, an amount of US$300.00 was transferred to Mr. Kubi. Mr. Kubi promised a Memorandum of Understanding (MOU) on how we were to proceed. Instead, he sent to us a dossier of the case he had purportedly won under Article 21(1)(f).
On November 10, 2016, a letter to UPSA Governing Council was drafted by us and sent to Mr. Kubi. Mr. Kubi inserted Article 21(1)(f) in the said letter as his contribution to the said letter, which we appropriately signed and sent back to Mr. Kubi on November 17, 2016. On November 24, 2016, Mr. Kubi updated us that he has personally delivered the letter to the Governing Council of the UPSA.
We requested for a proof of service on the UPSA Governing Council but that was never provided by Mr. Kubi. We also sent several messages to Mr. Kubi, requiring to know a firm time limit for a response from the UPSA Governing Council without which a court action should begin. Mr. Kubi also failed to respond to this specific demand. From this time on, messages to Mr. Kubi on status update went unanswered until December 12, 2016.
On December 13, 2013, Mr. Kubi responded to inform us that he was out of the country in pursuit of family matters. In this same response, he stated that he suspected UPSA "have decided to treat the letter with contempt in which case we will proceed to court." While we were waiting for the legal process to begin, the investiture of one of the principal culprits in the matter took place on UPSA campus on December 29, 2016. Unfortunately, our so-called legal representative was still at large without the courtesy to even send us a simple text message regarding the matter at stake and how we were to proceed.
On February 16, 2017, Dr. Tsikata felt Mr. Kubi had "pulled a fast one" on us and unceremoniously left the Whatsapp group which we set for rapid communication. On February 17, 2017, Dr. Tsikata sent a message to Mr. Kubi indicating that he was unsure Mr. Kubi's "attempted intervention in the matter in which we have been engaged him was any helpful…wish not to continue that conversation with you." In response to the unexpected harsh tone delivered by Dr. Tsikata, Mr. Kubi, then, responded on the same day "I did follow up but nobody there would give me any information. Also my duties has [have] doubled up and I do not think I will have the time to handle the matter anymore."
ISSUES REQUIRING THE INTERVENTION OF THE GHANA LEGAL COUNCIL
Mr. Appiah Kubi's action whether by design or by default served as a stop valve to allow the UPSA Governing Council and the Alabi-administration to carry out its indiscipline and criminality by confirming into office Abednego Okoe Feehi Amartey with questionable academic credentials. We believe that without the interference of Mr. Kubi, we would have employed a more competent attorney and we would also have continued with our advocacy to ensure that the right things were done at UPSA.
Not providing updates on the matter until Tsikata chose to pull out of all communications with Mr. Kubi, compelling a response from him to the effect that he was pulling out of the case, cannot be an appropriate way of communicating with clients. Honoring professional commitments to clients, whether pro bono, negotiated, or purely financial, is an honor par excellence and a nonnegotiable commitment in respected legal practice the world over.
We are impressing on Mr. Appiah Kubi, through the Ghana Legal Council, to refund the US$300.00 he has received from us for no work done with immediate effect or proceed to complete the case as negotiated. It should be noted that it is not so much about the money Mr. Kubi had taken from us, but the ethics of his actions that have compelled us to embark on this road, so that he does not use the same trick on others in the future.
Thanks for your attention in anticipation of your earnest consideration and action.
Sincerely
…………………………………………………. …………………………………………………………….
Prosper Yao Tsikata, Ph.D. A. Kobla Dotse, Ph.D.