Promises Made; Promises Unfulfilled; The Case Of Hon. Isaac Adongo, MP Bolgatanga Central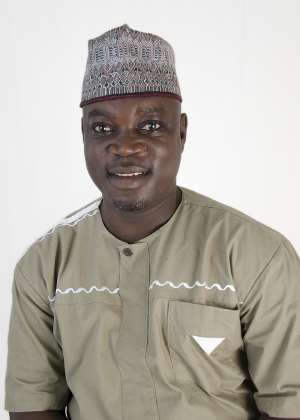 'Snr. Bro' greetings from Tanzui, Bolgatanga and congratulations for being adjudged the best minority MP who frequent on Television and Radio stations but never to his Municipal Assembly. You were persistently desperate to be popular and your overzealousness is paying off but is it worth it being popular for the wrong reasons? I think no.
'SnrBro' tell me what I am hearing from GN bank is not true. That you have defaulted heavily on several loan facilities secured from a number of financial institutions including GN bank primarily to finance your 2016 elections campaign and that all attempts to get you redeem the strangling debt has proved futile.
'SnrBro' tell me what I am hearing from constituents is not true. That the only truth about you is your greetings; 'Bulika' meaning (Good morning), because your promises made are promises unfulfilled.
'SnrBro' as you criticize the Nana Akuffo Addo government for their inability to fully implement their four years campaign manifesto in a single year, let me remind you that you have not even started with any of your promises. People who live in glass houses do not throw stones.
It's been over one year since we voted you as MP for Bolgatanga Central constituency based on your promises made that you dubbed: The six(6) pillars of Isaac Adongo, namely; Alternative livelihood empowerment, Youth Empowerment, Accessible health care delivery, improved educational opportunities, infrastructural development and building a database of all Non-Governmental Organizations, donor projects, corporate foundations to help fund project development and raising consultants as a means of identifying and tapping into alternative funding sources. Talk is cheap.
I remember you said this alternative approach will complement
traditional government resources earmarked for Bolga Central constituency. All of the things that you promised to do are now promises made promises unfulfilled. We are hurt because of your unfulfilled promises, the pain and misery of constituents is not the ending of their story, it's just the ending of their role in your success story, cause life goes on.
'SnrBro' the centre cannot hold for your party the National Democratic Congress [NDC] in Bolgatanga Central Constituency. The arrangements by Kwesi Botchwey report which aimed at uniting the rank and file of the party has hit a rock because of your agenda of sidelining Lawyer Abraham Amaliba who you still see as a threat, hence the continuous abuse of his supporters.
'SnrBro' please I urge you to pay GN bank because I hear your debt has put them at a point of liquidating. I still have few coins there though.
'Snr Bro' While I hope to see you in Bolgatanga, I just hope you will pay all your debts before telling us your story.
Elvis Figo Awonekai
NPP Bolgatanga Central Communications Officer